12 Transformational Products to Transition You from Summer to Fall
September 1, 2016
Transitions can be challenging. The in-between nature that transpires when elements are in the midst of change can leave one feeling a little unsettled. Transitions, however, can also be exciting! The ability to morph from one state of being to another is revitalizing, and the growth that occurs during the process is often enlightening. As we are on the cusp of a seasonal transition, here are twelve transformational products that will effortlessly take you from summer to fall so you can put your best face forward in the months to come:
1. La Prairie Skin Caviar Essence-in-Lotion: Infused with caviar extract, this revolutionary fluid is designed to be the first step in your skincare routine. An application of weightless water prepares skin for the serums and creams that follow, ensuring maximum absorption and increased efficacy.
2. Sisley-Paris Neck Cream The Enriched Formula: The daring tops of summer could cause one to conclude that 2016 has aptly become the year of the shoulders and the year of the neck. Naturally, tending to this delicate area is essential, and this nutrient-rich cream helps tighten, firm, refine, and nourish the vulnerable skin of the neck while simultaneously increasing the contours of the jawline.
3. Giorgio Armani Prima Skin Perfector: During a seasonal transition, we may face heat and humidity one day and dropping temperatures the next. This fluctuation can cause skin to act up (read: increased oil production) as it tries to adapt to its changing environment. The Prima Skin Perfector aids in keeping the most troublesome t-zones smooth and balanced, even over the course of a long and stressful day.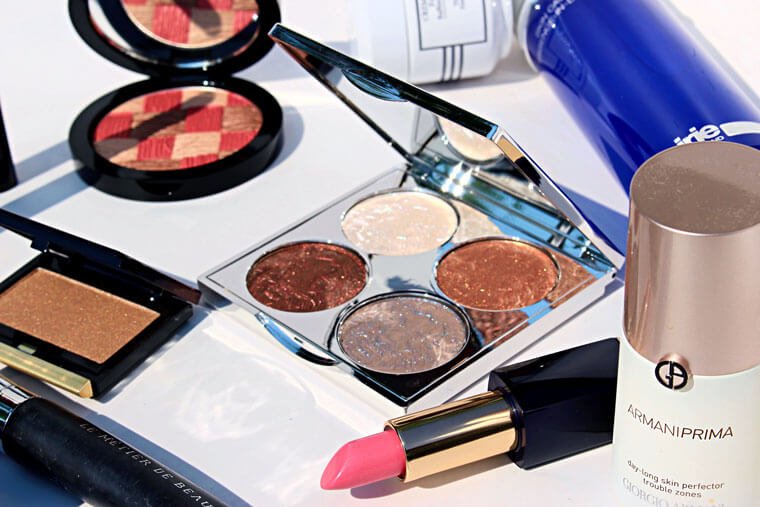 4. Edward Bess Threads of Silk Powder in Ciao: For a product that is just as beautiful in the compact as it is on the skin, try this finely milled powder that looks like woven silk and enhances the complexion with depth, dimension, warmth, and glow in a single sweep.
5. Kevyn Aucoin The Celestial Powder in Sunlight: When your summer tan feels like a fading memory, reignite the radiance with this gilded and luminous shade that can be used wherever you want a subtly sun-kissed result.
6. Marc Jacobs Beauty Glow Stick Glistening Illuminator: A completely new way of highlighting, this creamy, portable stick imparts a flattering luster to the high points of the face. Due to its unique shape, it can even be used on arms, legs, and décolleté for an ethereal take on strobing.
7. Chantecaille Protect the Lions Eye Shade Palette: A perfect pathway to a warm smoky eye, this limited-edition palette creates a mesmerizing look with creamy beiges (inspired by the beauty of lion cubs) enhanced by burgundies and coppers.
8. Le Métier de Beauté Hydra-Plump Lip Serum: Fuller, more voluminous lips without exposure to irritating ingredients are now a reality. This innovative formula harnesses the power of moisture to instantly attract and maintain hydration in the lip area for a covet-worthy pout.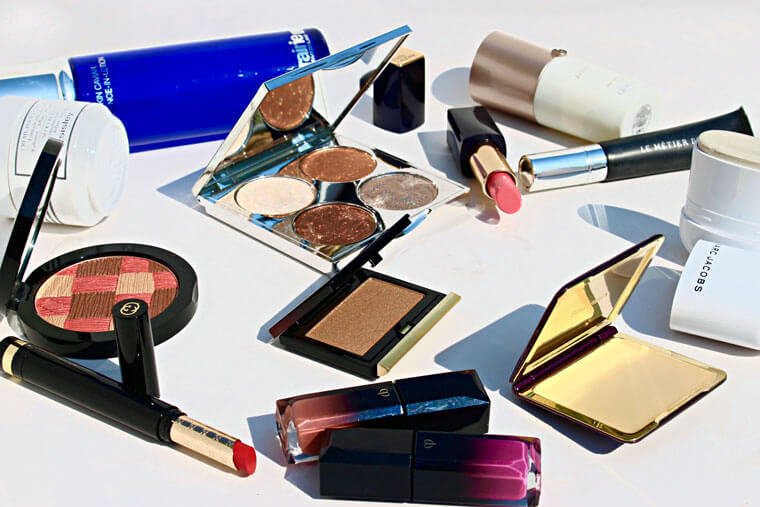 9. Estée Lauder Pure Color Envy Hi-Lustre Light Sculpting Lipstick in Bold Innocent: For an immediate infusion of color and shine, this latest formula from Estée Lauder is a brilliant option. Bold Innocent is versatile baby pink that will be on heavy rotation for seasons on end.
10. Clé de Peau Beauté Radiant Rouge: A mélange of lipstick, lip gloss, and lip stain, this clever hybrid delivers intense color and a plush texture. Nude lip lovers will be entranced with the peachy beige #11, and those with an adventurous spirit will respond to the vivid and modern violet of #15.
11. Gucci Sensuous Deep-Matte Lipstick in #300 Iconic Red: Crimson lips are a timeless classic, transporting one from season to season with sophisticated ease. This bold, neutral hue features a matte yet moisturizing formula that is velvety smooth and universally flattering.
12. Tom Ford Velvet Orchid Solid Perfume: A fresh and unique way to transport your fragrance, this concentrated perfume comes in a stunning deep purple metal compact for intense fragrance trail and the ultimate fusion of style and substance.