Olivier Creed on His Latest Fragrances
August 16, 2016
For over 250 years, Creed has been handcrafting unique fragrances enjoyed by some of history's most influential individuals. After the widely loved fragrance Aventus, Creed has now created Aventus for Her, designed for the confident, poised woman whose inner strength radiates across all facets of her life. We had the pleasure of speaking with Olivier Creed, a sixth-generation master perfumer at the prestigious house, and learned more about what influences the creation of a fragrance.
Neiman Marcus: What is your favorite scent and what memory does it evoke?
Olivier Creed: When one is a creator of fragrances, it's important you don't have a favorite — otherwise, you'll be constantly influenced by that one scent. My earliest scent memory was with my father while visiting the South of France — the majestic fields of roses and jasmine.
NM: Do you have any tips for choosing a scent for oneself or as a gift?
OC: I always advise clients to go with what they love. Work with a fragrance expert at your favorite store, like Neiman Marcus, and let the specialist take you on a journey to discover a scent or a family of scents that you love or that fits the personality of the recipient. It is also important to try the scent on the skin because it can change throughout the day based on your body's chemistry. This change is never a bad thing — it allows you to make the scent your own.
NM: What can you tell us about a woman's personality based on the fragrance she wears?
OC: I typically hear that most men have a single signature fragrance, while women tend to create more of a scent wardrobe — they change their perfume depending on their mood. For example, a woman might wear Aventus for Her to the office but may choose something more romantic like Love in White for the weekend or Virgin Island Water on holiday.
NM: Describe Creed in three words.
OC: Timeless, handcrafted, luxury.
NM: What makes Creed's approach to perfume-making unique?
OC: Whenever I create a scent, it's never about producing the most profitable perfume, but all about the art and discovery of where the ingredients take you along the way. Our brand is incredibly unique. We have been handcrafting uncommon fragrances for royal houses and discerning patrons for over 250 years. We are the only fragrance house to rely on an ancient infusion technique to capture the raw and rare materials of each perfume. Our legacy of scents has been commissioned and worn by history's and Hollywood's greatest names.
NM: You're a sixth-generation master perfumer. Have you always wanted to become a perfumer, or did you consider a different career path?
OC: To me, family is everything. I knew perfume-making was my calling. I think my father and grandfather would be extremely proud of their legacy and how I, together with my son Erwin and my daughter Olivia, have been able to grow the business into a global brand. In today's industry, a lot of the niche brands can no longer be considered niche as larger companies have bought them out.
NM: How did you develop your nose? Was it learned or is it a gift?
OC: Much like my forefathers, I take the art of perfumery very seriously. I learned a great deal working with my father, but some of it is an intrinsic gift and of course, my passion.
NM: We are so excited for the launch of Aventus for Her. Tell us about its creation.
OC: I wanted to create a wearable scent for the category. For me, it's all about developing an olfactory masterpiece that marries our art of perfumery with a confident yet powerful woman.
NM: Aventus was introduced six years ago. What makes now the right time to introduce Aventus for Her?
OC: Aventus is the best-selling scent in the history of Creed. For that creation, I was inspired by the dramatic life of a historic emperor who waged war and peace with equal magnitude, always riding on horseback to victory. And although some women like to wear Aventus, I knew we had to develop an Aventus for Her, which would be an important task. It took three years to create an accord befitting of its male counterpart that truly embodies powerful women — past, present, and future.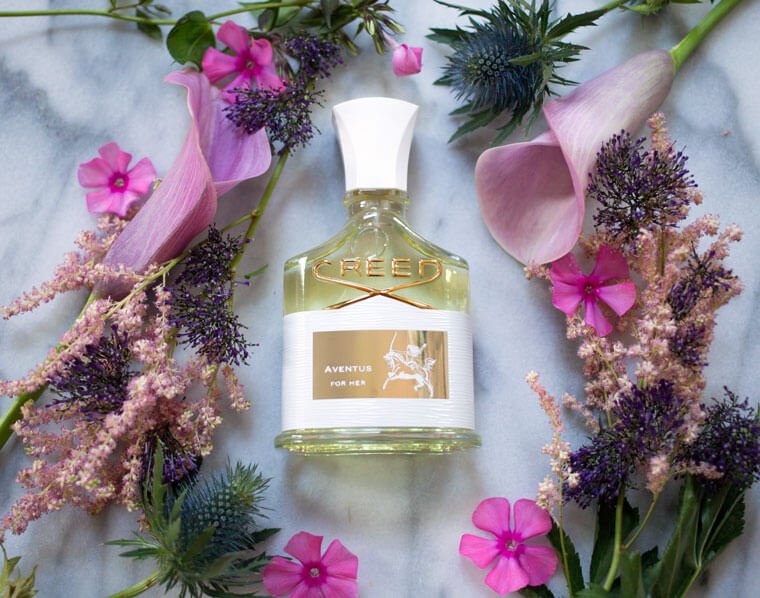 NM: Is Aventus for Her a universal fragrance, or is there a specific type of woman you envision wearing it?
OC: I envisioned strong women like empresses, queens, and leaders in their industries — some of whom already wear Creed — as well as women who simply inspire others. Strength, power, vision, and success are qualities I channeled during the creation process. There is also something challenging about creating a scent for women from the perspective of a fragrance house passed down from father to son. This was particularly exciting to me.
NM: Creed is a brand steeped in history. Can you share a fact about Creed that would surprise us?
OC: The first Millésime was created in 1845 for Queen Victoria: Fleurs de Bulgarie. The term Millésime is a wine terminology and means "best of the crop." Much like fine wine, perfume-making mirrors that labor-intensive process. Our Millésimes are blends of the highest concentration of infused oils and the best selection of ingredients. At Creed, we are constantly searching the world for the finest ingredients to use in our fragrances. We have achieved that with the notes in Aventus for Her.
NM: We're already gearing up for our favorite time of year: the holidays. What if this year your fantasy holiday came to life? What would it smell like?
OC: I find much peace spending time with my family in Switzerland. A fantasy holiday come to life would evoke the crisp, cool mountain air with snowflakes falling onto the evergreen trees against a backdrop of the mountains.
Shop the new Aventus for Her and more Creed Fragrances on NeimanMarcus.com.