Wrapped & Ready Gifts
December 7, 2016
WHAT IF BEAUTY CAME WRAPPED & READY?
Save yourself time, tape, and tangled ribbons with sets that are ready to grab and gift.
A VERY MERRY ARTIST COLLAB FROM KIEHL'S SINCE 1851
Couldn't everyone use a reason to smile? Chris Salgardo, president of Kiehl's Since 1851, thinks so, which is precisely why he chose Brooklyn-based creative force Jeremyville to design artwork for 2016 holiday collection. The enigmatic Australian artist/product designer/animator/author has "created this whole fantasy world that I think everyone is going to fall in love with," says Salgardo.
Over the past decade, Kiehl's has partnered with world-renowned artists like Jeff Koons, KAWS, and Kenny Scharf. Jeremyville is known for vibrant, cartoon-like art that communicates thought-provoking messages and generates plenty of buzz. Salgardo says the works' undeniable "sense of hope and whimsy" has made him a "huge fan."
Within the exclusive, colorful box, you'll find a limited-edition sleep mask and a soothing, lavender-infused cleanser and lotion to melt the day's worries away. Plus, Super Multi-Corrective formulas help repair and replenish the skin while providing antiaging benefits. The Midnight Recovery Concentrate, a brand hero, uses essential oils and botanicals to recharge skin overnight.
"The world feels like it's in such turmoil," says Salgardo. "It's nice to have something that makes you feel merry and peaceful. The products are amazing, and you can't look at Jeremyville's work and not feel great." Adding to the merry: no wrapping required.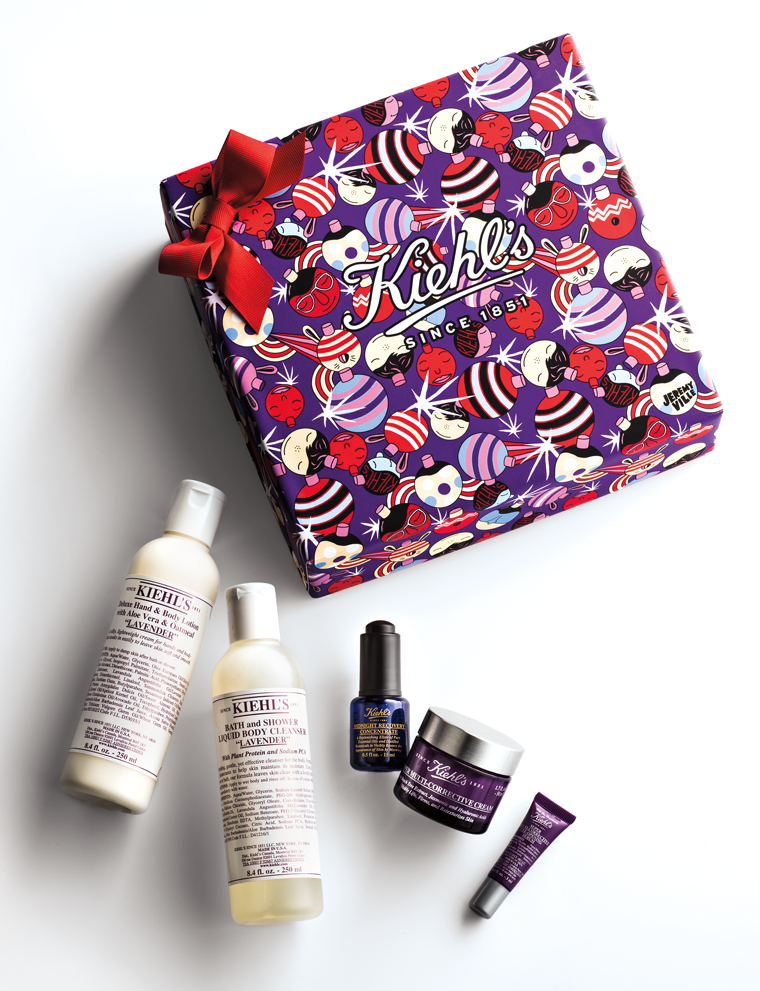 Party season is here, and Marc Jacobs Beauty likes to have a good time. Inspired by unforgettable nights that last 'til dawn, the Le Marc lip set comes in a pretty pouch that doubles as a jewelry case. (Consider it Marc's gift to you.)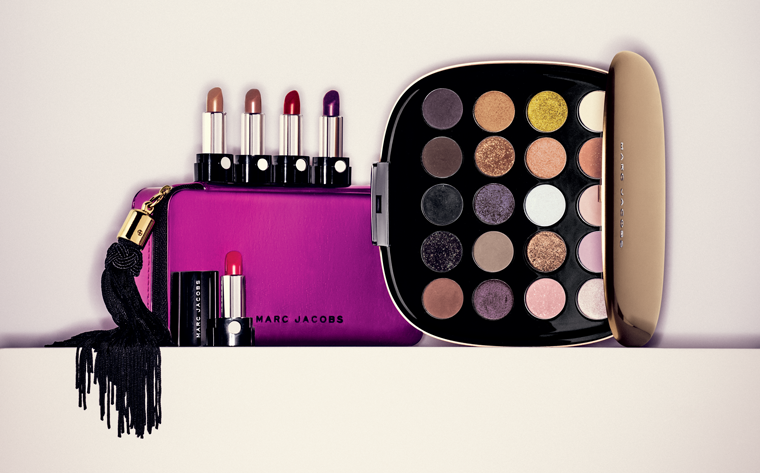 Founded more than 40 years ago, Molton Brown is regarded across the globe as a connoisseur of all things bath and body. This season, a favorite returns from the archives: Vintage 2016 with Elderflower—a crisp, festive fragrance.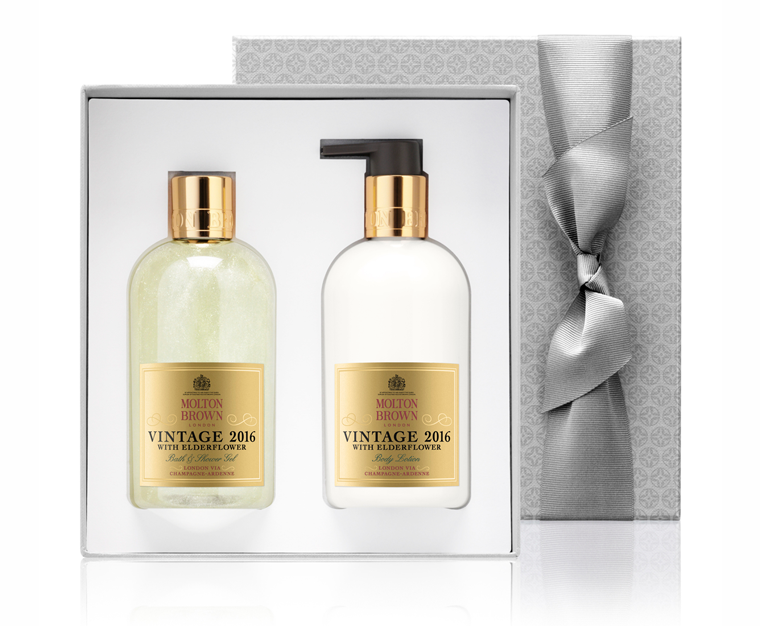 The stocking stuffer for the girl with a sweet tooth, who always has hand cream in her bag: four scented formulas from Laura Mercier—Almond Coconut Milk, Ambre Vanilla, Crème Brulée, and Tarte au Citron.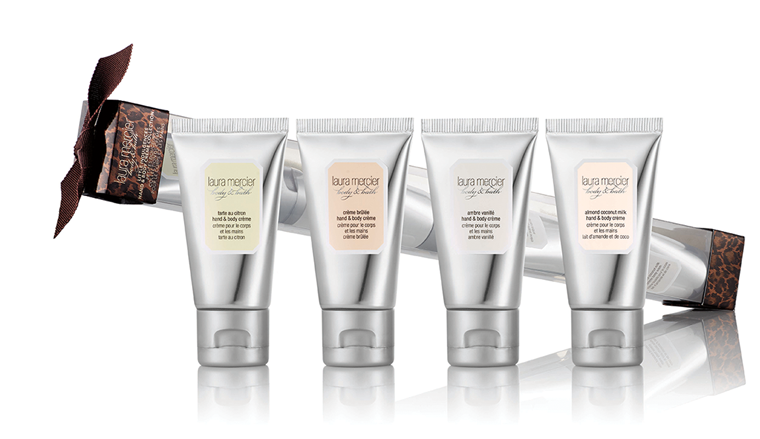 Open the doors of this "Georgian London townhouse" to reveal a selection of Jo Malone London's most-loved fragrances for bath, body, and home.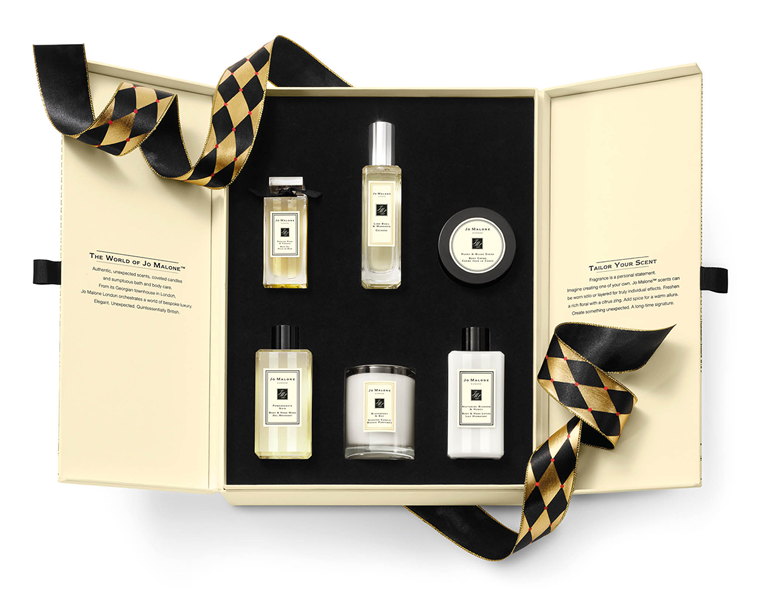 Exclusive for NM, a trio of vegetable-based soaps enriched with moisturizing shea butter and laced with an iconic Fresh scent: Hesperides Grapefruit, Sugar Oval, and Freesia. Each soap is hand-wrapped in ornate paper and topped with a stone.