10 Minutes With: Contemporary Artist Ashley Longshore
October 28, 2016
Art, beauty, and fashion are longtime friends. The three continue to complement, inspire, and enrich each other, resulting in some of the most breathtaking creations we get to enjoy. Contemporary artist Ashley Longshore recently had the opportunity to collaborate with legendary beauty brand Clé de Peau Beauté for the holiday season. Longshore, a Louisiana-based painter, gallery owner, and entrepreneur, is known for her vibrant pop-art take on celebrity culture. We sat down with the artist to learn how she starts her creative process, who inspires her, and how this experience has impacted her career.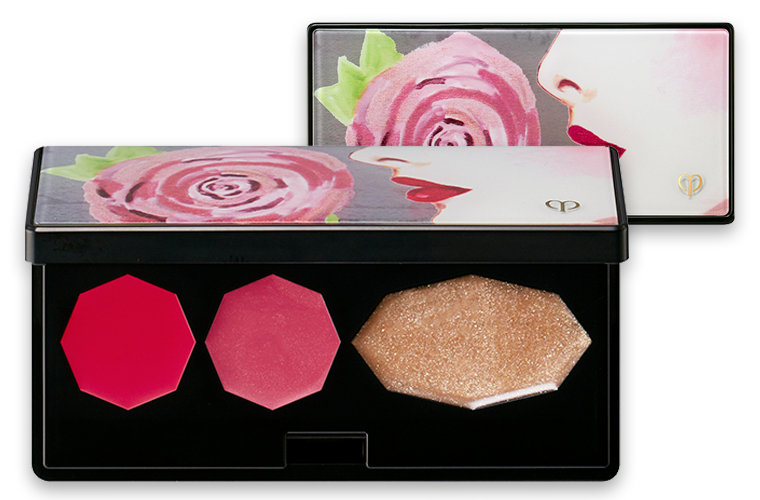 Neiman Marcus: How did your collaboration for the Clé de Peau Beauté Holiday Palette come to life?
Ashley Longshore: I am such a fan of Clé de Peau Beauté, and I have enormous respect for Creative Director Lucia Pieroni' s exquisite sense of color. When I learned about the focus for the holiday collection—fearless and seductive women—it resonated with me. If you've seen my artwork, you know that I love color and I am fearless when it comes to creating my paintings! 
NM: What was the inspiration behind the compacts and packaging for the 2016 Holiday Collection?
AL: Lucia Pieroni was inspired by legendary artist Tamara de Lempicka, whose work was sensual with a rich color palette. When Clé de Peau Beauté approached me to create the packaging for the collection, I felt I had the opportunity to collaborate with both Lucia and Tamara. I think I brought a sense of modernity to the work that was truly my own yet noticeably inspired by the powerful, bold women who Tamara de Lempicka was known for painting.
NM: Tell us a little bit about your career. Did you always want to become an artist?
AL: I was born an artist and was always fiercely independent and wildly creative—even to a fault. My mother had a hard time dealing with me. I began painting when I was 18, and I immediately lost myself in the craft—I've never looked back. It wasn't easy in my twenties or early thirties, but I believe that you have to go through the seasons of success. First there is winter, and spring and summer follow—each season of a career provides something important.
NM: What does your workspace look like?
AL: Very neat with lots of orchids. My environment must be organized so I can think. I also have a vegetable garden and a chicken coop.
NM: Where do you often find inspiration for your work? 
AL: I find inspiration in the wildest places. It could be from a random conversation or a picture in a magazine. Inspiration is a fickle beast—it's like falling in love, you never know when it is going to happen.
NM: Are there any artists that you look up to?
AL: Absolutely. I am an art collector and have several favorite artists right now. Anna Jensen, Spencer Herr, Alicia Armstrong, and Melanie Norris are my favorites at the moment. I have art from floor to ceiling in my house. I love surrounding myself with their energy—it is intoxicating.
NM: What artwork can we find in your own living space?
AL: All of the artists I mentioned above in addition to about 30 others. Sonny Hernandez, Robert Moreland, and my husband Michael Smith's photography—it's literally floor to ceiling. Additionally, I have collected the work of other artists ranging from Germany to Korea. I am addicted. 
NM: In your work, you reference not only pop culture but also elements from the fashion world. How much does the fashion industry influence your art?
AL: I am all about studying my own existence and how I play a role in society. Fashion is a huge part of that in our culture. We are a very brand-conscious society. I paint imagery that jumps out at me—things that define the modern successful woman.
NM: Your work has gained international attention over the past few years from some of world's most popular publications. What piece of advice can you offer young artists who look up to your success?
AL: This is a journey and there is no instant gratification. I have been working for 20 years for the opportunities I have now. The beautiful thing about being in America is that magical things happen when you work really hard!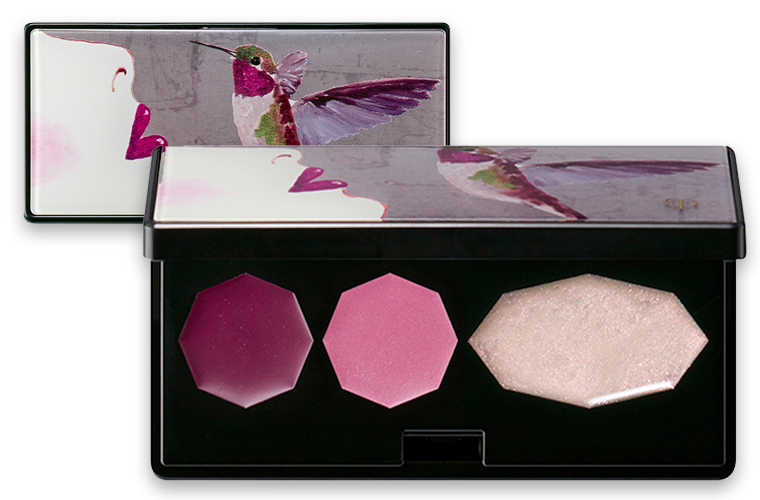 NM: What are some of your favorite beauty products?
AL: Obviously I would wither and die without my Clé de Peau Beauté Concealer and my Clé de Peau Beauté lip products. I hoard lip-gloss. I have five or six Clé de Peau Beauté glosses in each of my bags. I can't help it.
Shop the Clé de Peau Beauté collection at NeimanMarcus.com.