10 Minutes With: Ivan Castro and Hylton Lea of Le Métier de Beauté
August 22, 2016
Who doesn't want a glistening summer look that turns heads as we go about our day? Attaining that radiant summer glow is the goal of beauty lovers worldwide. Summer beauty should appear effortless yet stunning, and the gentlemen behind Le Métier de Beauté are experts at achieving this appearance. We had the chance to sit down with Global Lead Artist Ivan Castro and Senior Vice President Hylton Lea to discuss beauty trends, most-loved products, and summer essentials.
Neiman Marcus: What is the most popular summer beauty trend you're seeing?
Ivan Castro: Bold matte lips, gentle eye makeup, and glowing skin are trends not only in fashion but just about everywhere I've traveled to this summer. Women are spending more time caring for their skin and want to show it off rather than masking it with heavy powders and foundations.
NM: What products do you recommend for achieving a sun-kissed glow?
IC: Peau Vierge Anti-Age Tinted Complex is such a versatile, must-have product that everyone needs to keep in their makeup wardrobe! It provides perfect everyday coverage that is radiant, lightweight, and contains SPF18 to protect skin from the scorching summer sun. It also features our patented delivery system TPM that delivers the antiaging treatment to the skin within minutes of application. You can also try it as a makeup primer. PV Tint will change your life!
Our Sun-Kissed Bronzer is also a staple with clients, makeup artists, and celebrities. The jet-milled pigments are infused with light-diffusing properties that give skin a warm, subtle sheen that never reads oily or muddy, even on fair skin tones.
NM: Which application technique is key to achieving this summer look (strobing, contouring, highlighting, etc.)?
IC: Strobing has become a huge part of what I do as a makeup artist and works in tandem with many different techniques, especially when creating a sun-kissed look. I absolutely love when the skin appears completely hydrated and is glowing from the inside out. I'm currently obsessed with our new Afterglow Foundation, which is infused with moisturizing ingredients like hyaluronic acid and soothing vitamin E. It provides an amazing, illuminating finish that lasts and makes for a terrific base to achieve the highly requested red carpet glow!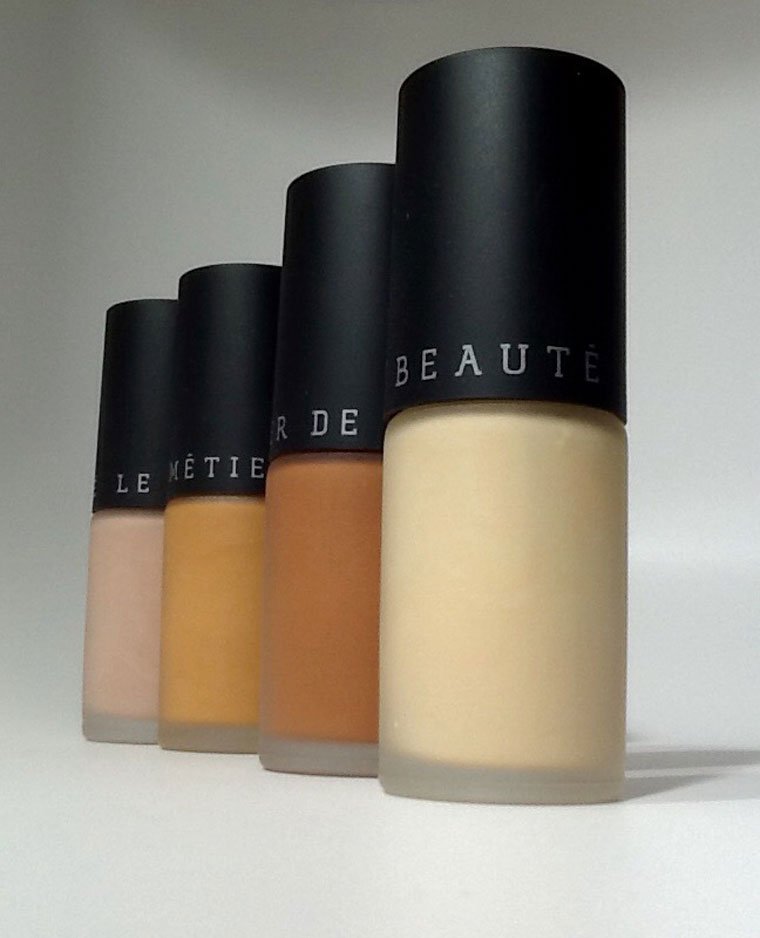 NM: What skincare products to do you use to supplement your summer beauty look?
Hylton Lea: Our new Hydra-Lip Plump is a must this summer. It helps reduce fine lines and wrinkles and gives the lips a fuller, smoother, more youthful appearance. It's the perfect lip balm for after-sun exposure.
The Vital ET Face and Body serums are designed to help hydrate and rejuvenate the skin. Both products have a potent dose of vitamin E to help restore extreme cases of dry, dehydrated, and overly sun-exposed skin. They both should be in your beach bag as well as your makeup drawer.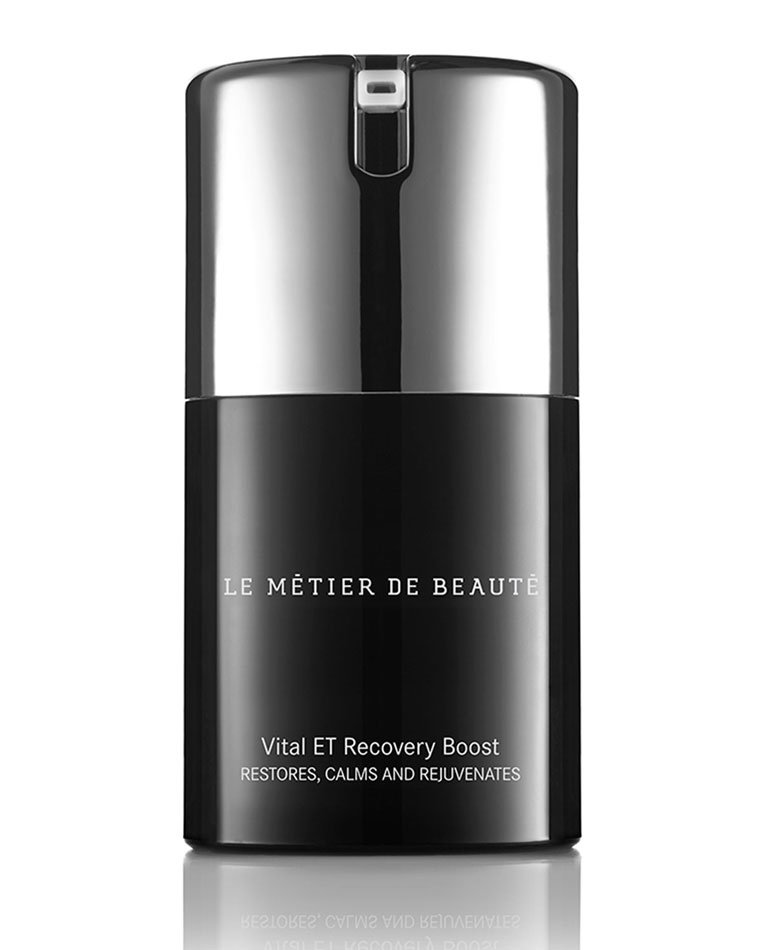 Daily Refresh Cleanser is the best face and body exfoliant on the market. This gentle exfoliating cleanser helps repair sun-exposed skin while reducing the appearance of wrinkles and fading dark spots. Its orange and tangerine oil creates the most sensorial experience. It's a fan favorite and perfect for the summer.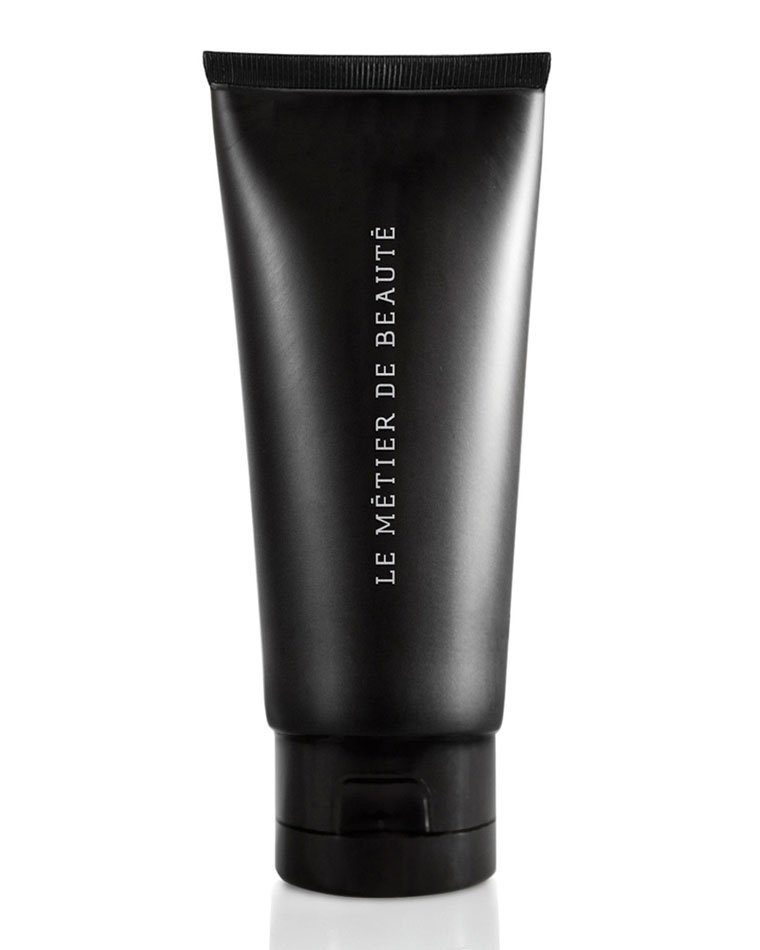 NM: What is your personal go-to Le Métier product right now?
IC: My summer romance involves my main squeeze, the Chem Pro Peel 60. I paint it onto clean skin twice a week for about five minutes to help take away any rough texture and breakouts, and to keep my skin smooth! I especially love this after traveling on a plane. The result is incredible and requires no down time.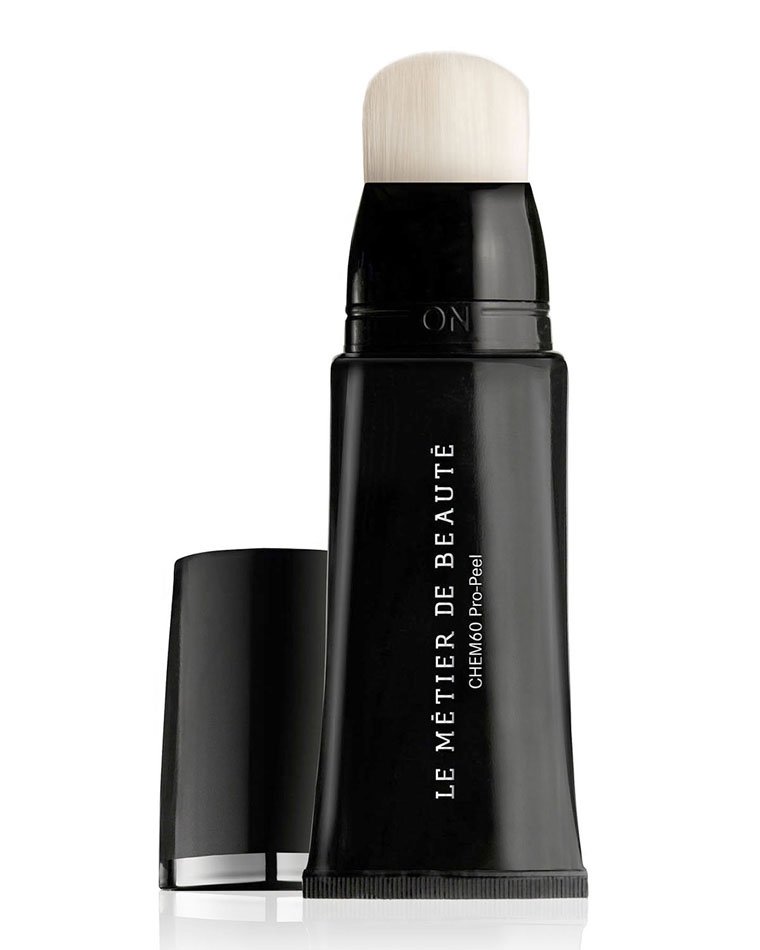 NM: If you could only use one beauty product during hot summer months, what would it be and why?
HL: I could not live without the Replenishing Daily Solution. This lightweight formula gives me the protection I need from the sun with its built-in SPF30. The vitamin E, cucumber oil, and aloe vera aids in soothing my sun-exposed skin, while the shea butter, jojoba, and avocado oils help to keep my skin conditioned. This daily moisturizer helps detoxify, hydrate, and protect, and can be used morning and night for sun protection and exposed skin. Our intelligent sunscreen only activates when exposed to damaging UVA/UVB rays, so it's a perfect hydrator at night, too!
NM: In your opinion, what is the most important skincare essential?
HL: A sunscreen! The sun is so much more intense during the summer months, and although there is nothing sexier than a sun-kissed tan, it's just not worth the damage we get from the exposure to UV rays. Use one of our magnificent bronzers or a self-tanner to get that suntanned look. It's not just lines and wrinkles that we should be concerned with, but also skin cancer. I grew up in South Africa, and I was overly sun exposed, growing up without enough protection from the sun. Last year I had a skin cancer removed from my cheek, and it was not fun. Now I wear a sunscreen, hat, and glasses before I leave the house!
NM: When it comes to finishing off a summer look, do you recommend lipstick or gloss?
IC: Summer is all about being effortless, and you may not want to break away from all the fun to retouch your lips. A long-wear lipstick in a statement color, like our Moisture Matte Lipstick in Cinema, wears for hours on end and looks gorgeous on everyone!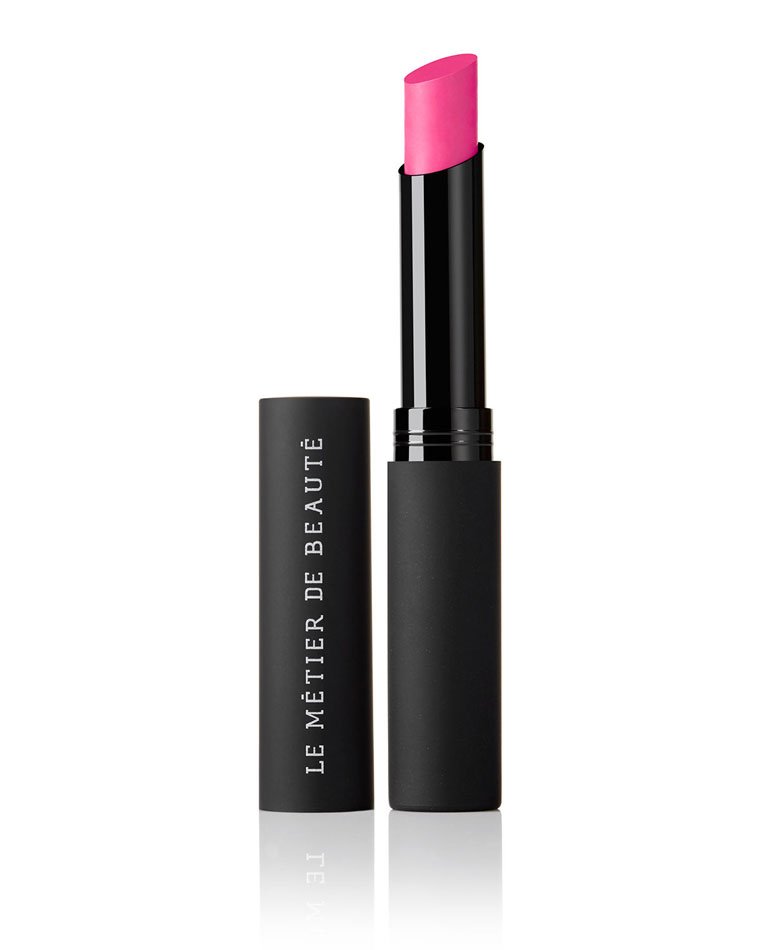 Shop these products and more from Le Métier de Beauté at NeimanMarcus.com.