10 Minutes With: Jen Garcia and Zoe Saldana for 7 For All Mankind
September 2, 2016
7 For All Mankind continually produces iconic, American denim. Recognized and celebrated around the globe, 7FAM is the symbol of the effortless, sexy sophistication of California style. After the recent launch of b(air) denim, we had the opportunity to discuss trends, style, and personal favorites with 7FAM Denim Designer Jen Garcia and the new face of the brand, actress and dancer Zoe Saldana.
Neiman Marcus: In your opinion, who is the 7 For All Mankind woman?

Jen Garcia: We like to describe her as feminine, sophisticated, fashionable, and image-conscious—but I think there's more to her than just that. She's approachable but not overly casual. She's informed but not an elitist. She's brand-conscious but not flashy. Confident, not arrogant. Fashionable, but not overly trendy. Our girl is all about balance in work, play, and life. I think that's why Zoe is the perfect face for our campaign and new collection. She looks and feels exceptional in denim that can take you anywhere, and with that she exudes the energy of our everyday woman.
NM: What is the biggest denim trend for fall?

JG: Hem treatments are a big trend in denim this fall. You'll see some soft feminine touches like scalloped trim and lace, as well as the continued trend of raw edges and unhemmed details.
NM: Name your go-to pair of 7FAM jeans.

JG: I really love our Black Cropped Boot Jean. Anything black is my go-to, but it's really refreshing to step out of the norm and try a silhouette that's not a "skinny."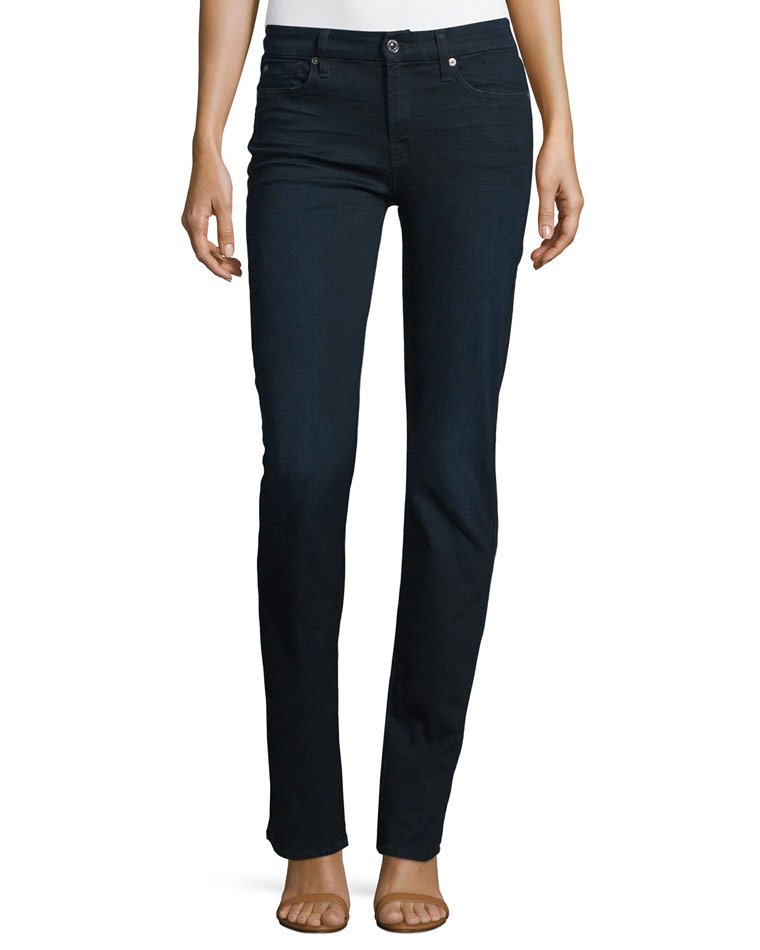 NM: What advice would you give to the Neiman Marcus shopper?

JG: Try something different. Skinny jeans have become the tried-and-true foundation for a look that you can easily dress up and down, but there are so many new figure-flattering fits that really look amazing. Taking risks usually pays off.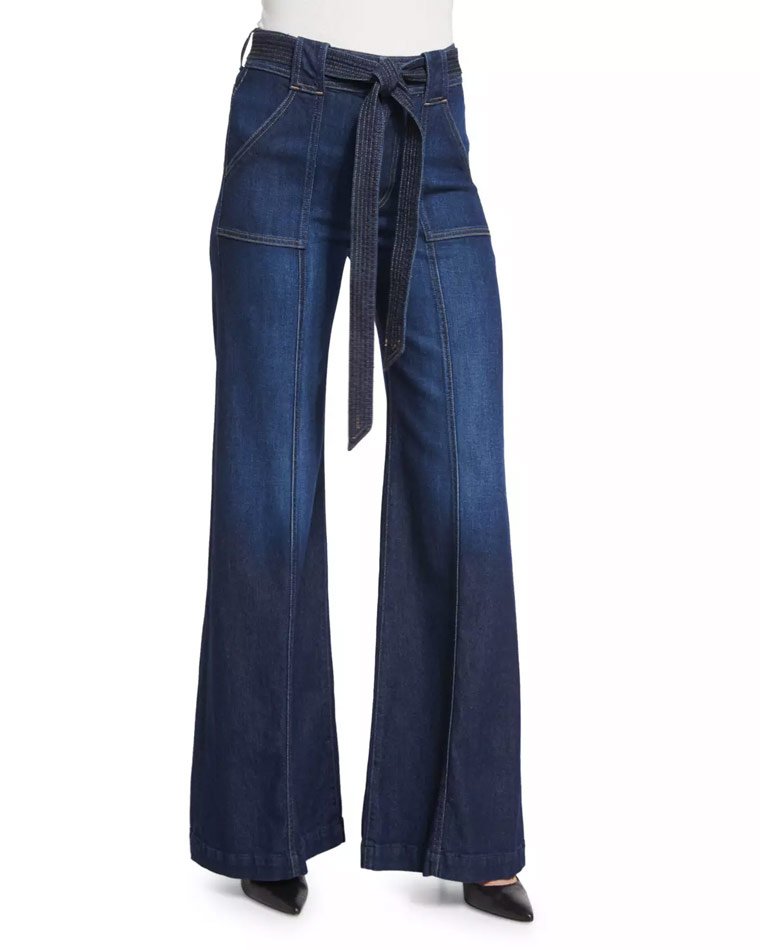 NM: What's your favorite denim look?

JG: Personally, I love mixing denim with vintage pieces. Deconstructed denim with a feminine, polished, silk blouse looks classic and fresh. I also love styling a look with vintage statement accessories to bring a bit of old to the new. In the end, it's always about balance.
Zoe Saldana: Tight, beautiful, high-waisted denim with a button-down shirt (linen or cotton preferably), red lipstick, and beach hair.
NM: What is one piece of advice you would give to someone with dreams of being a performer, such as an actor, singer, or dancer?

ZS: The one piece of advice I would give is to definitely work, train, and practice. What we do only appears to be easy and fun, but it is a lot of work. So if you are willing to put in a lot of work, do it!
NM: How do you center yourself when you're feeling overwhelmed/anxious?

ZS: Meditation.
NM: What's your go-to pick-me-up when you're feeling sluggish?

ZS: Music by Christine and The Queens.
NM: Do you have a signature dish you love to cook or prepare for others?

ZS: Gluten-free pizza.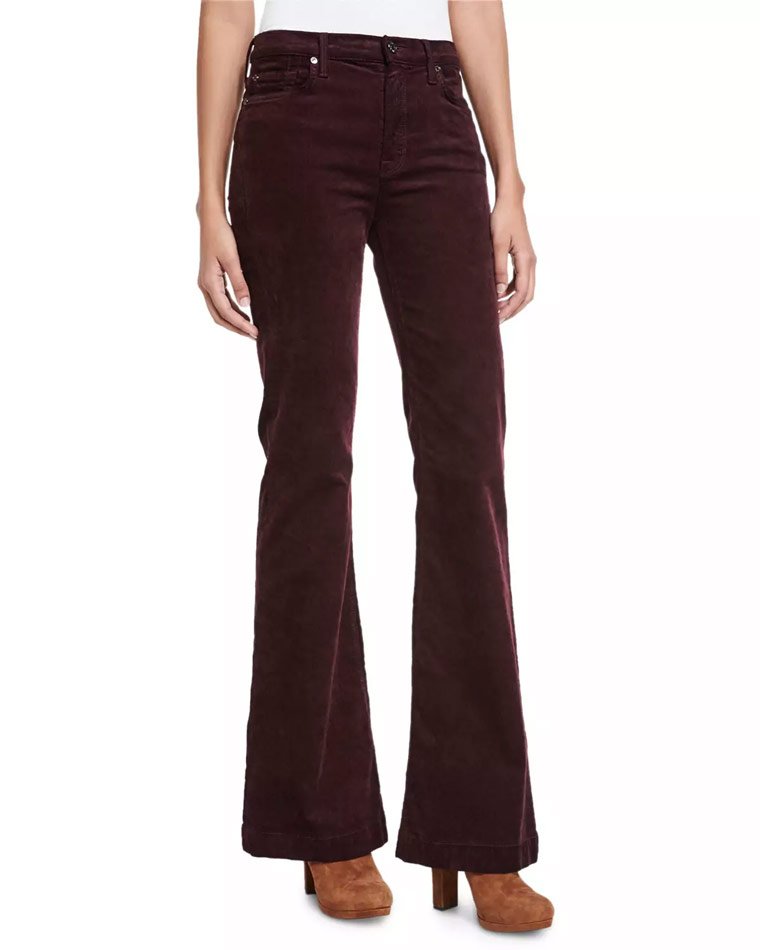 NM: Name one thing you never leave home without.

ZS: Since I live in L.A., it's lip moisturizer—the climate can get pretty dry.
NM: How would you describe the perfect end to your day?

ZS: Two sleeping 20-month-old twins, my husband by my side, and a glass of Italian wine.
NM: Favorite denim fit? Skinny, Boyfriend, Straight, Flare, High-Waisted Skinny?

ZS: Boyfriend or Skinny High-Waisted.
NM: What's one thing that always makes you laugh?

ZS: A good-hearted person who's spontaneous and says whatever is on their mind!
NM: What's your idea of the perfect date night with your husband?

ZS: Definitely wearing denim—that means we are super relaxed, but attentive about looking and feeling beautiful. Complete with a glass of wine and great conversation.
NM: Last indulgent thing you did for yourself to get a little "me time"?

ZS: When I have a photo shoot or a fitting with my stylist Petra Flannery, I like to buy a few items that look really great. Right now I don't have time to shop.
NM: Best advice you've ever received as an actress?

ZS: In order to know where you are going, you need to know where you have been.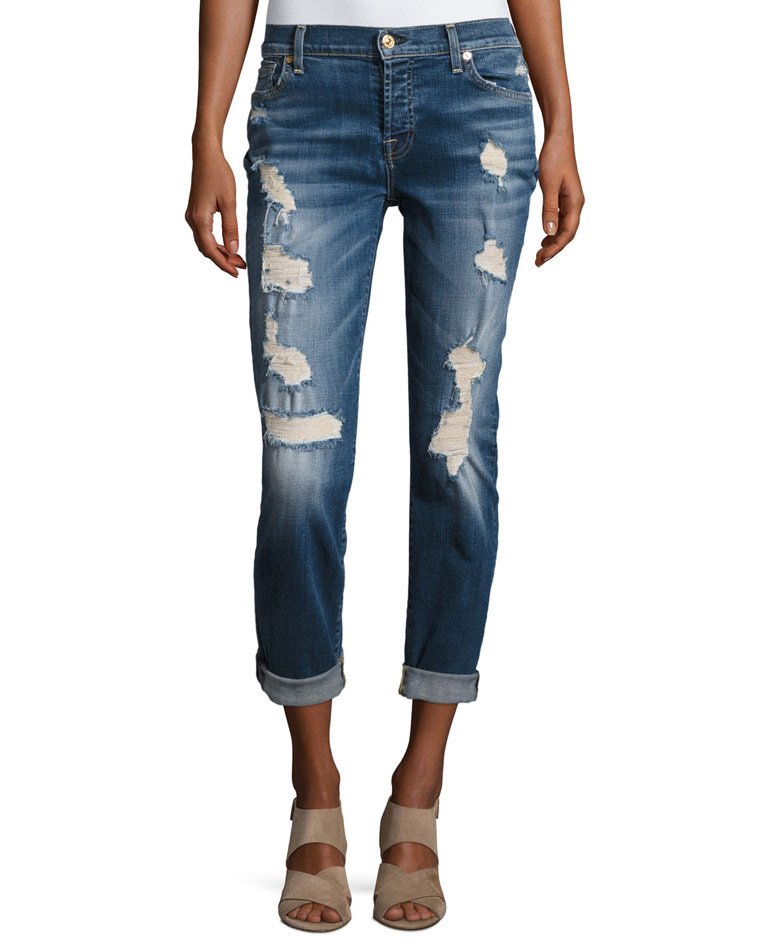 Shop the latest styles from 7 For All Mankind at NeimanMarcus.com.