10 Minutes With: Les Petits Joueurs Designer Maria Sole Cecchi
December 14, 2016
Playful luxury describes the statement pieces created by handbag brand Les Petits Joueurs. French for "the small players," the Florence-based company is at the center of our attention this season.
The origin of its name? Les Petits Joueurs is a French euphemism that describes a person who does not take risks. The brand's name acts as a perfect juxtaposition to its actual DNA—one that is aspiring and venturous in the way it thinks about accessories.
We sat down with Cofounder and Designer Maria Sole Cecchi to talk trends, personal favorites, and how a distinctive style experiment launched the brand into what it is today.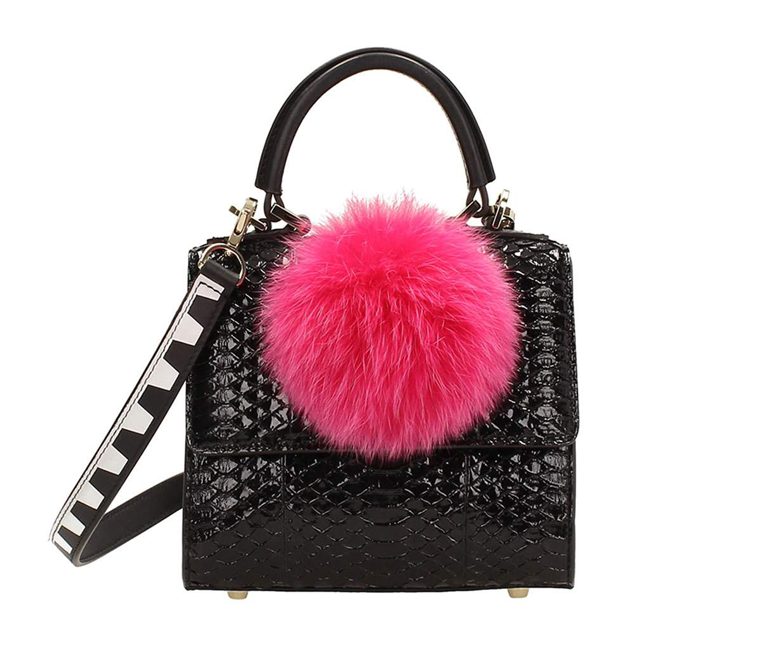 Neiman Marcus: The iconic "Love" handbag first started as a fashion experiment crafted with toy blocks. At the time, could you imagine this styling choice would evolve into such a revolutionary brand?
Maria Sole Cecchi: Not at all! It happened practically by accident and literally took off over night. Looking back, I could have never imagined that a fun styling moment would eventually explode into a global brand. I couldn't be happier to see how far Les Petits Joueurs has come from this night three years ago.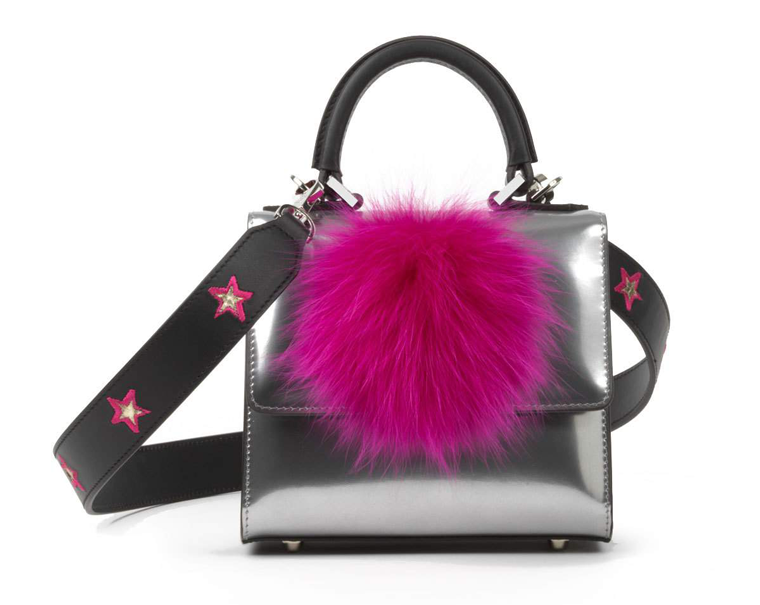 NM: Tell us more about the playful attitude of the brand and why this take on fashion is so important.
MSC: I think the handbag market in general has always been focused on a classically aesthetic product. When I assembled those blocks onto an old handbag years ago, it was because I wanted to bring a pop to its style. Since then, I have based the philosophy and attitude of LPJ around this—the opportunity to change the standard aesthetic of an accessory into the statement piece of an outfit. Now, the brand's playful attitude has become its identifier! Fashion is about expressing individual identity and quirky items give you so many more chances to do so!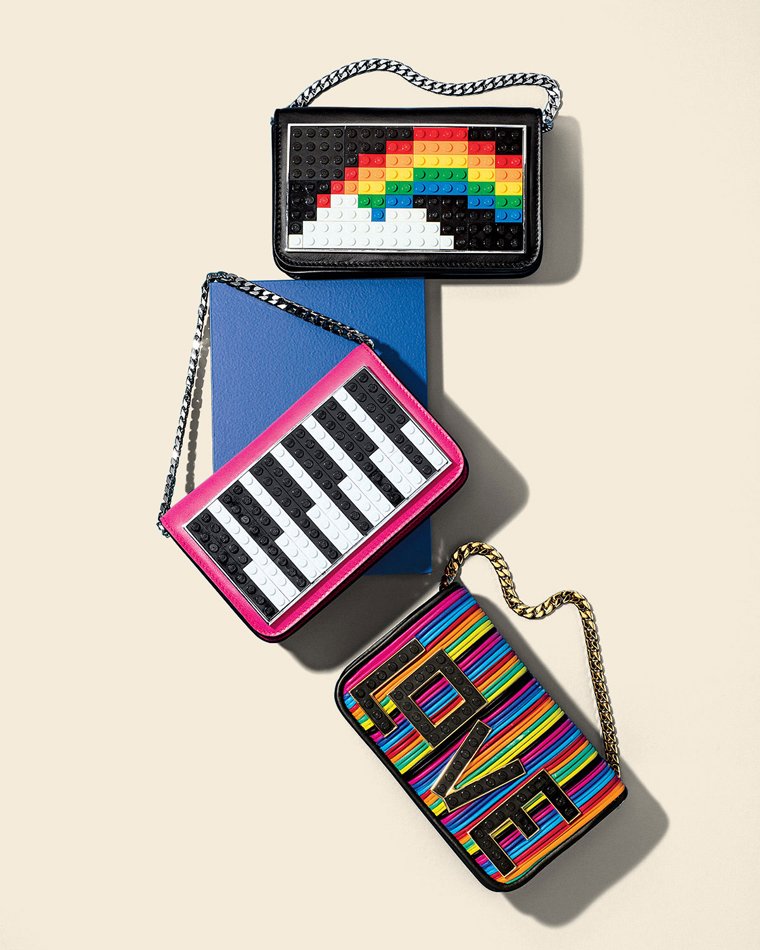 NM: Les Petits Joueurs opened its flagship store in Florence, Italy, this September. How did you celebrate the grand opening, and how has this influenced the brand as a whole?
MSC: It was an incredible day! Editors, bloggers, buyers, influencers, VIP clients, and of course, family and friends flew in from all over the world to attend the opening. To celebrate, we started with a public inauguration on Via Tornabuoni, the street where the flagship boutique is located. The boutique was draped in balloons, and we had decorated the area with the same interior design concept as the store—black-and-white geometric carpet ran along the street with velvet-covered poofs on top where guests could enjoy cocktails. Later that night, we had a private dinner in the library of Florence's historic Uffizi Gallery, followed by an after-hours tour of the museum's most important artworks. The entire event was a once-in-a-lifetime Florence experience!
The opening for our first boutique has had an immense influence on the brand—it marked the beginning of a completely new chapter. We're growing faster than ever, and our flagship opening is a representation of this and the start of much more to come.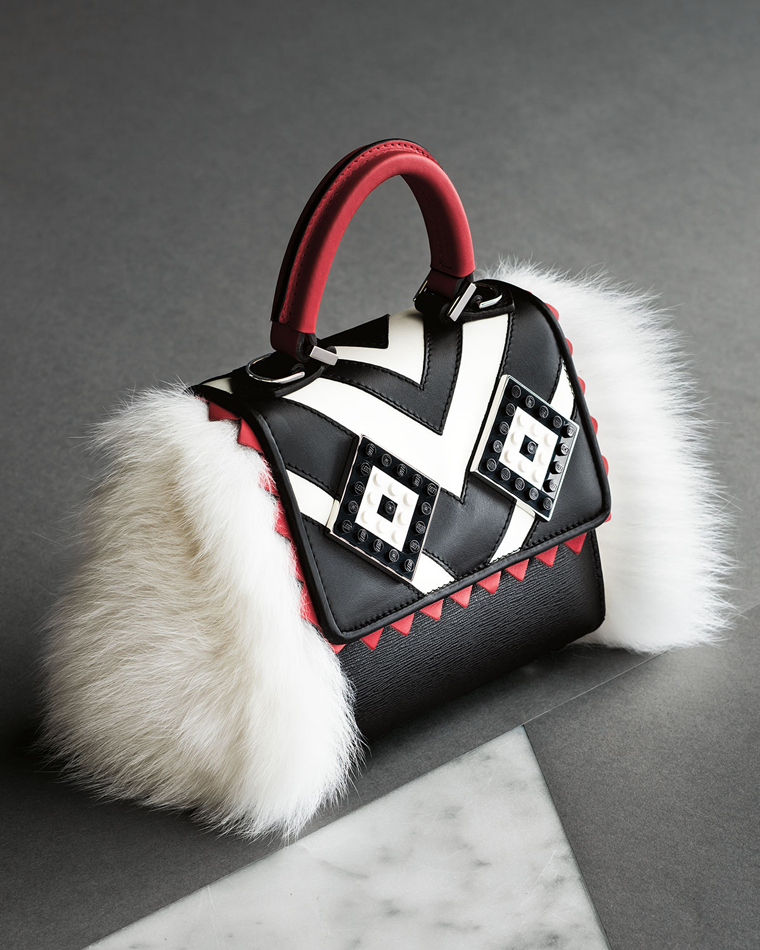 NM: The flagship store also offers exclusive styles and made-to-order services. Can you elaborate on these special features?
MSC: Customers can come in and design a bespoke handbag with their choice of materials, colors, and embellishments. We initially launched the program exclusively among our VIP clients, but we got so many amazing reactions that we decided to create a public launch for anyone to create a custom-made handbag!
NM: What are some of your most-loved styles from the Fall/Winter 2016 collection?
MSC: All the beaded products are always so popular. I love designing with the beads because there is so much room for creativity. It's also amazing to see how much customers enjoy the movement and liveliness that the beaded styles bring. They're also great for boomerangs! In the Fall/Winter 2016 collection, I've spread the glass beads among a number of different models, such as the Alex Mini Disco Fringe Satchel Bag, Micro Alex Disco Fringe Satchel Bag, Micro Janis Disco Fringe Clutch Bag, and Mini Daliah Disco Fringe Bucket Bag.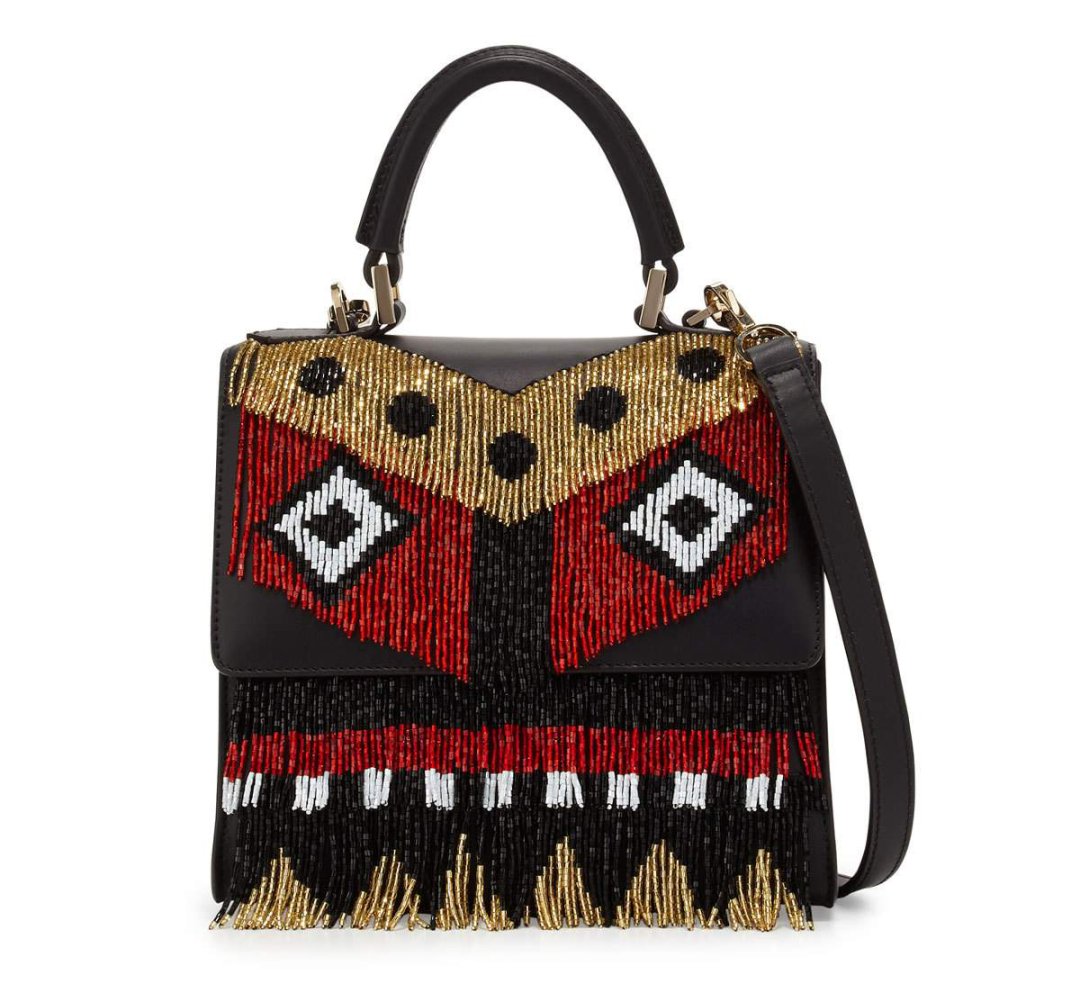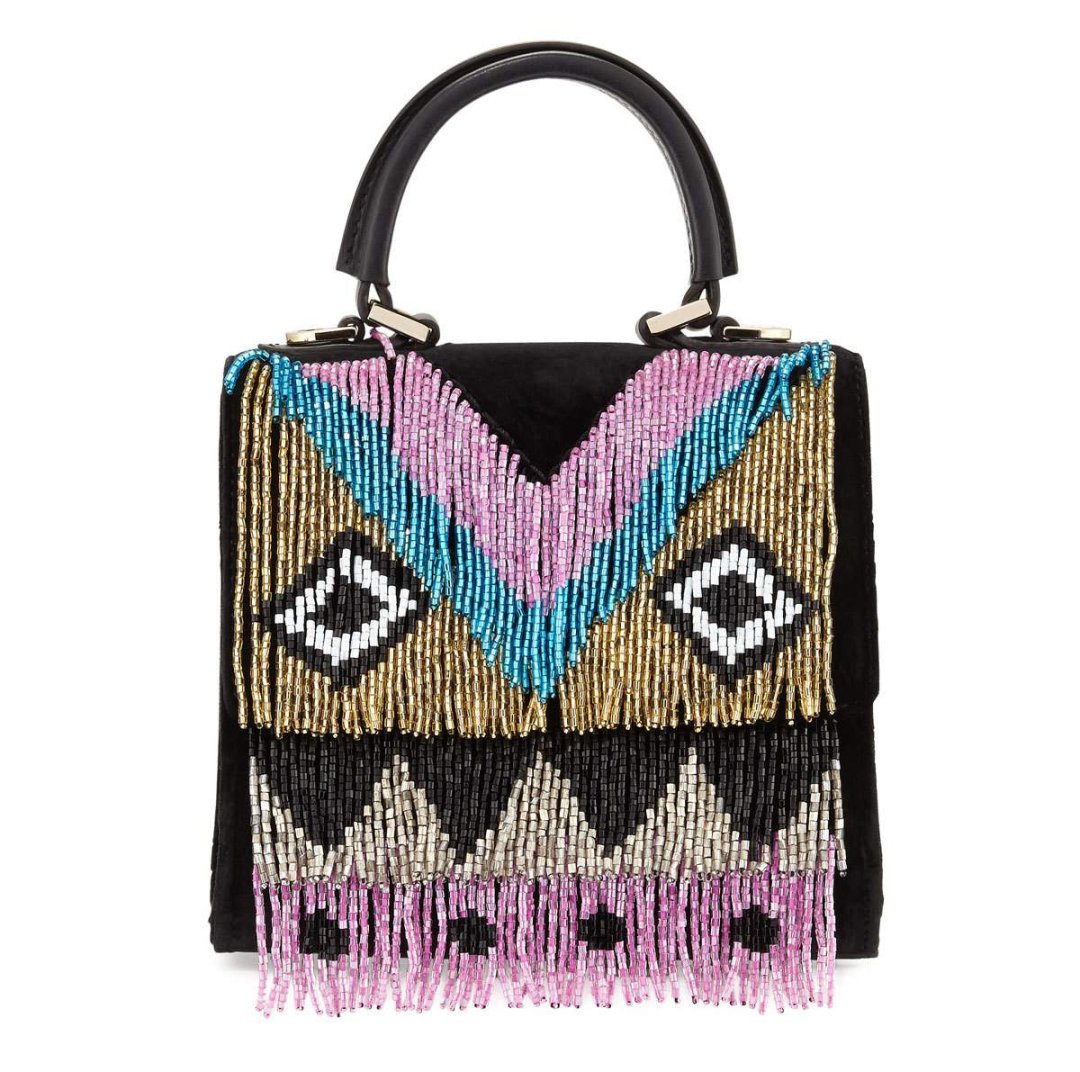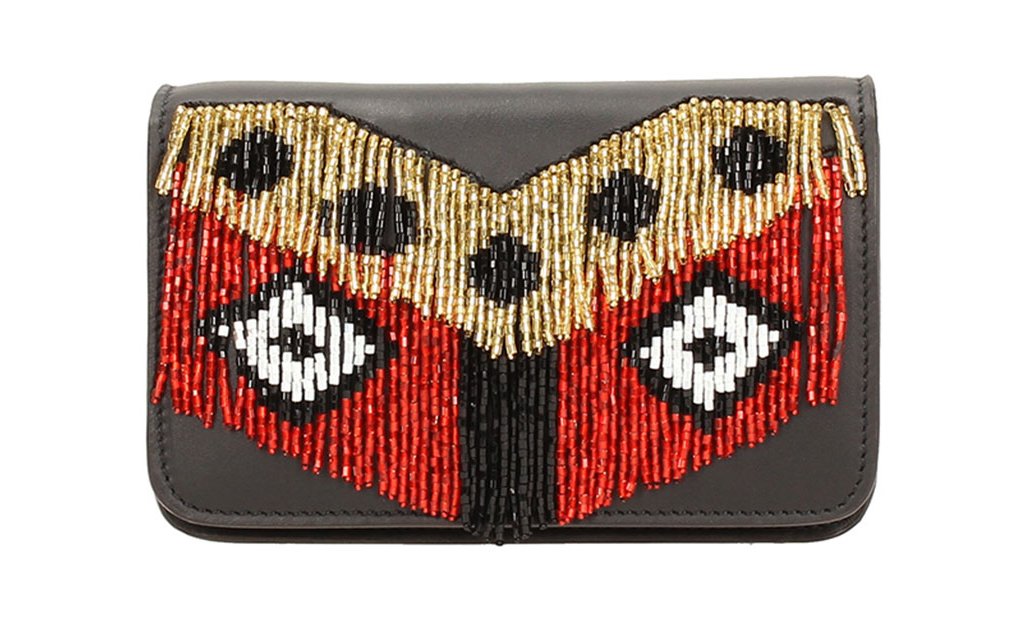 NM: How can women mix the bold prints and patterns on your handbags into their daily wardrobe?
MSC: Your handbag choice is what really ties a whole look together. If you're dressing in a simple outfit, a bold handbag is just what you need for an extra oomph. At the same time, if your outfit is already daring, a bold handbag will blend right in!
NM: Micro and mini handbags are a huge trend right now. How do you suggest styling them? Where do women go with these handbags?
MSC: In the Fall/Winter 2016 collection, we have Nano Alex Charms that are just so fun to accessorize! On a trip I had to Jakarta in October, I met a customer who had placed one on her Birkin, and it looked fabulous. Our Micro Janis Clutches can also be hooked onto a larger tote to make the look unique. Otherwise, mini bags such as the Micro Janis and Micro Alex are the perfect choice for a night out. Their small sizes make them easy to carry around, but their bold designs are sure to make a large impact.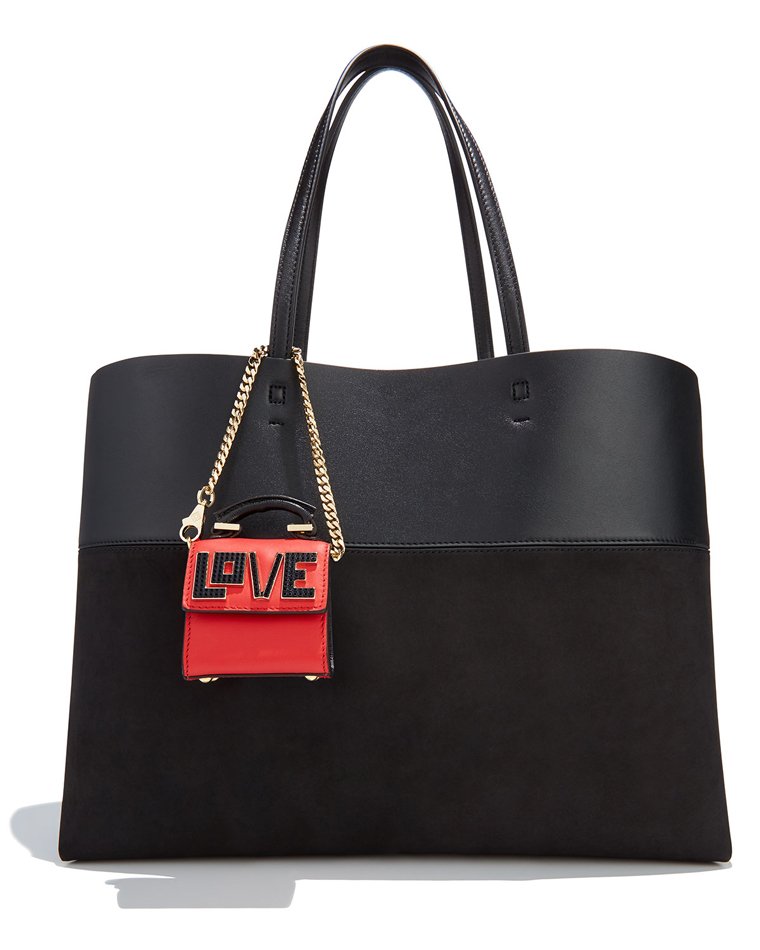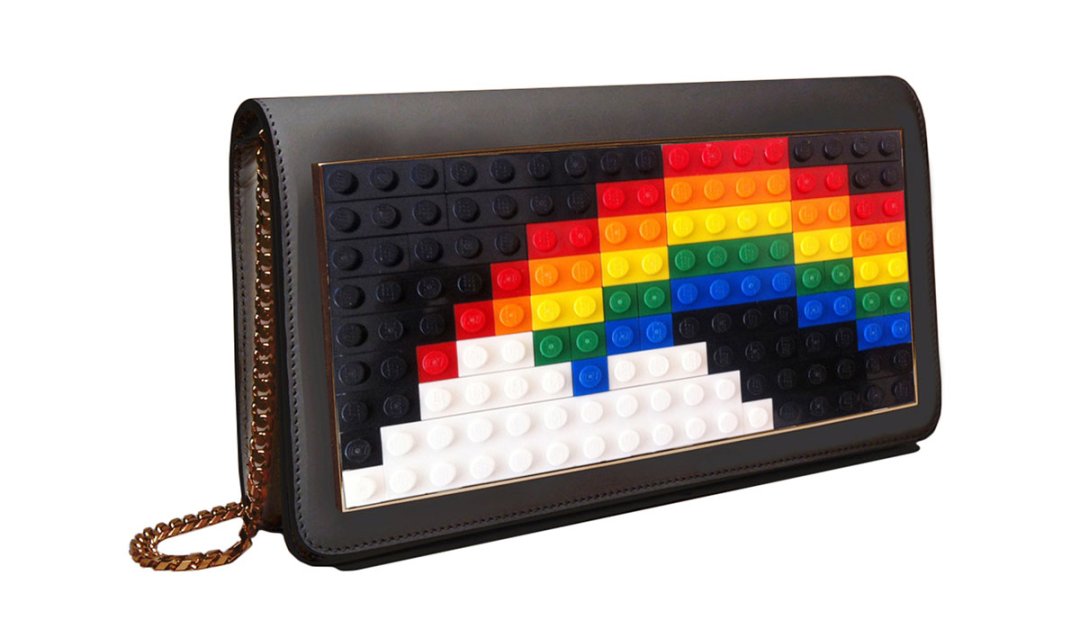 NM: If you had to choose the perfect handbag for traveling, which would it be and why?
MSC: I always use a Mick or Mini Mick Backpack. When you're traveling, you're always holding a hundred things in your hands—luggage, passport, jacket, tickets, phone, etc. It's a relief to have a Mick Backpack thrown on, freeing one less item from your hands. The Mini Mick is especially convenient because its smaller size keeps your traveling light.
NM: Some of your Pop Icons, or your most popular and identifiable pieces, include the Andy Mondrian, the Mini Alex AAH!, and the Grace Smile. How have these handbags influenced the brand's success?
MSC: These are all pieces that have been in the brand's earliest collections and have consistently been some of the best-selling items. So in essence they have been foundational in the brand's history. The uniqueness of the designs on the Pop Icon pieces is what gave rise to the brand's initial success and caught the eye of a global market. Now, the brand has evolved to continually experiment with unique materials that keep bringing the same level of excitement.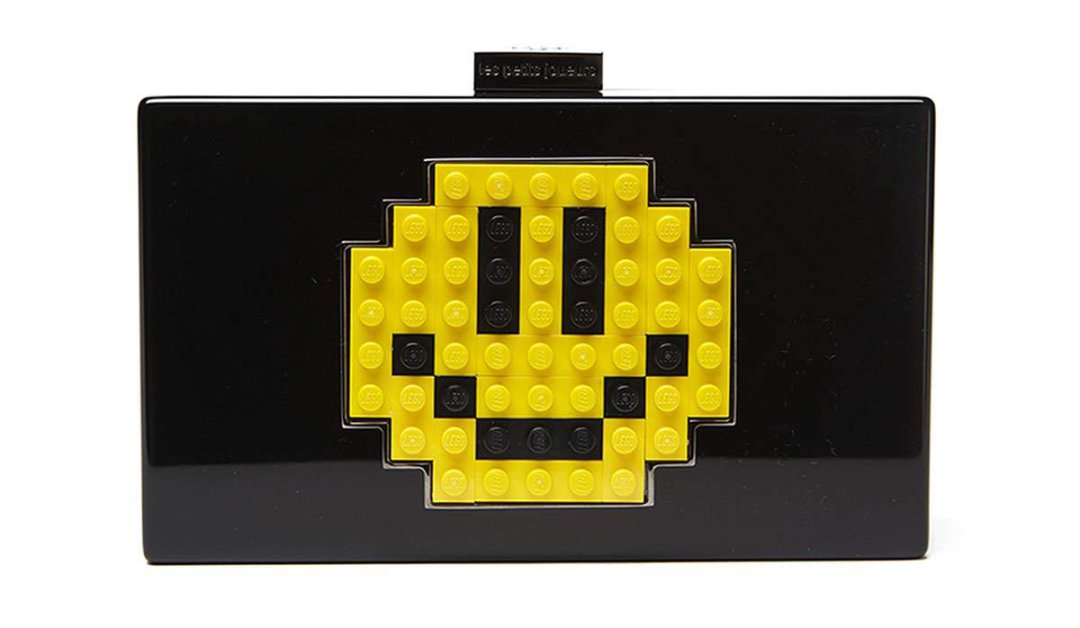 NM: What's up your sleeve for the Spring/Summer 2017 designs?
MSC: Spring/Summer 2017 is full of eye-catching items! For this season, I've taken the idea of making designs pop out to a whole new, literal level. A definite favorite so far among editors are the Cloud Fringe designs, which feature a 3D beaded cloud coming off the surface of the bag, with beaded rainbow fringe falling from under it! Incredible, no?
Shop the latest Les Petits Joueurs handbags at NeimanMarcus.com.