10 Minutes With: Michael Aram
November 3, 2016
At Neiman Marcus we celebrate iconic designers and artists who continue to wow us with their luxurious creations. From apparel to decor, we enjoy highlighting new collections and the creators behind them. Michael Aram is the noteworthy home decor artist and craftsman behind his namesake brand. Working primarily in metal, Aram is known for his nature-inspired collections that range from furniture to dinnerware.
We recently had the opportunity to sit down with the internationally acclaimed artist to discover where he gains inspiration, how his creative process begins, and his favorite pieces from the NM exclusive Dogwood Collection.
Neiman Marcus: You share your time between different continents—with homes in New York City and New Delhi. What was the last place that inspired your work?
Michael Aram: I remember the beautiful Dogwood trees in our yard growing up. I was reminded of them recently on a trip to North Carolina while the dogwoods were in glorious bloom, and it inspired me to create our new exclusive Dogwood Collection for Neiman Marcus.
NM: You spend a lot of time thinking, rethinking, sketching, and drawing each piece. How long does it take to go from idea to product?
MA: It's hard to say how long it takes to make a piece. There are rare times when I will sit down, take a piece of clay, and sculpt it in what feels like five minutes. Often the pieces that happen quickly feel like they are the best because they came to me naturally. More often there is a lot of study and experimentation that goes into a collection. If I get stuck, I'll put it on 'the back burner' and ruminate and mull it over.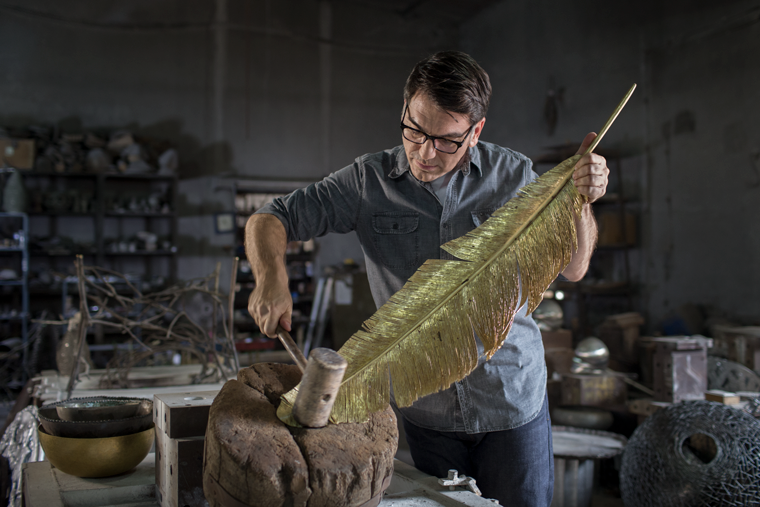 NM: How does your connection with nature inspire your collections?
MA: Nature is my greatest muse. I am fascinated with the cycle of life, death, and regeneration. I am also inspired by the symbolism of objects from nature and how they spark memories and have personal associations and meaning for people.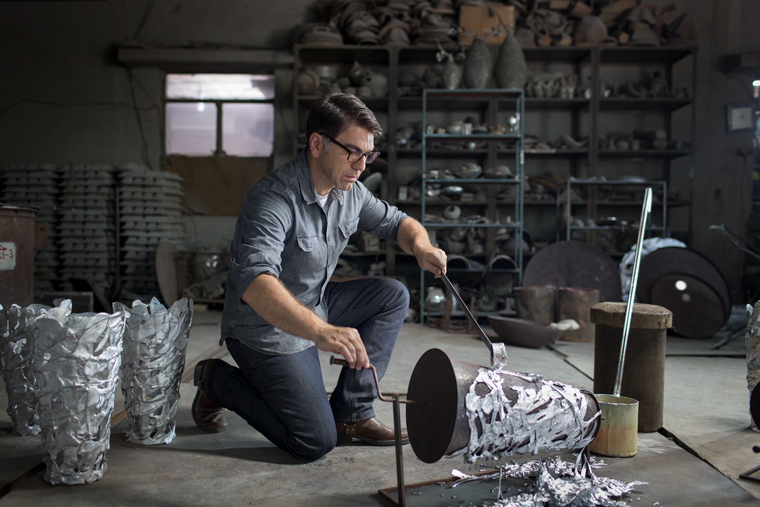 NM: Can you describe your workplace for us?
MA: I have two workplaces: one in New Delhi and the other in New York.
The design studio in India is connected to our workshop. There is a garden with pomegranate and banana trees inside the gate and a park in front where cricket is played. On special days the design team creates a mandala with flower petals and pigments on the top landing. Visitors have said the workshop feels like a school, with different rooms dedicated to different skills. The red brick and green tile building was built by us from the ground up. The atmosphere is full of creativity and inspiration.
The New York design studio is upstairs from our New York City flagship store. The building is a two story landmarked structure originally built as a carriage house. There is a great sense of history in the space, and I love feeling connected to my customers in such a direct way. I always enter and exit through the store and can hear bits of conversations as people shop.
In both workplaces, what I enjoy most is being connected to the process and the people. In India, feeling so connected to the making process, and in New York, being so connected to the customer's experience. It's a dream not working in an ivory tower.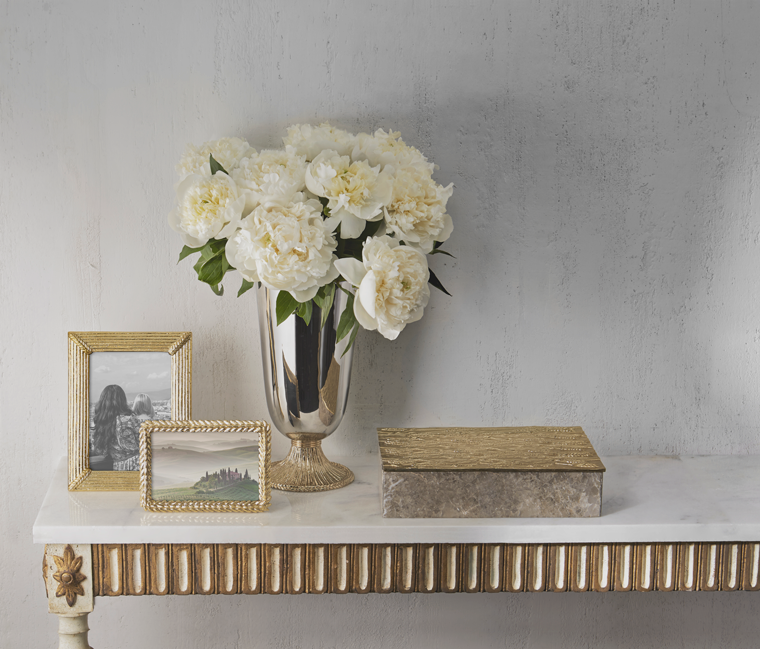 NM: Do you have any tips for finding the perfect piece for your home?
MA: I love objects and am always on the hunt for things that really inspire or thrill me. I am drawn to things that are original and handmade, since they have a soulful quality and reflect the hand and artistic vision of the maker. For me, objects that are made by hand feel timeless and have personality. Once you find the perfect piece, don't be afraid to use it! I speak to so many people who tell me how they love to entertain but use pieces from my collection only on special occasions. The things you love should be enjoyed and a part of your special moments every day.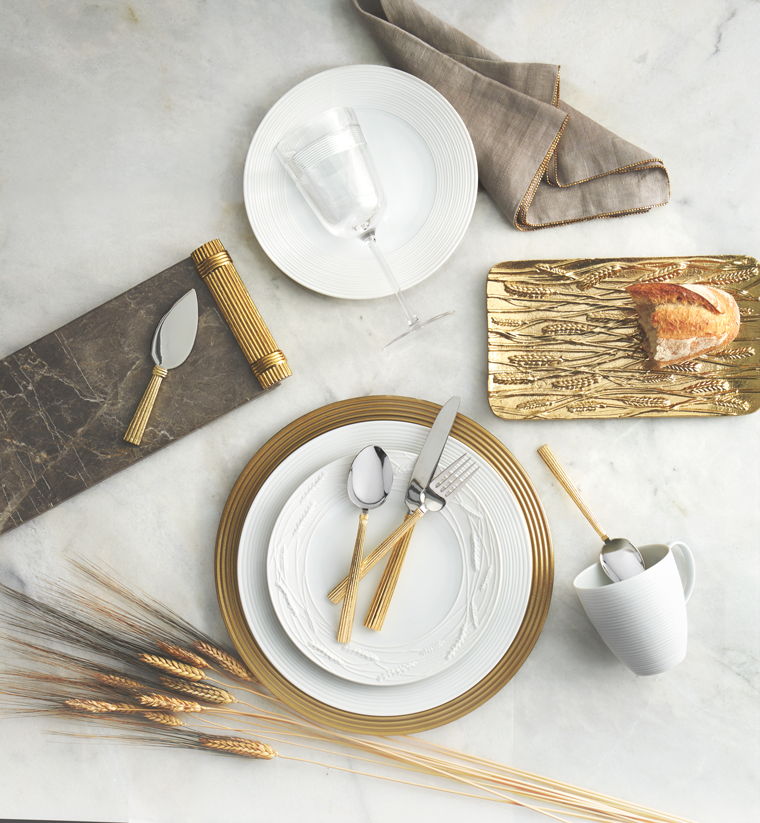 NM: What is this fall/winter's must-have item?
MA: Fall for me is all about holidays and family gatherings. I am looking forward to using some pieces from our new Wheat collection this season and particularly love the cheeseboard and tray.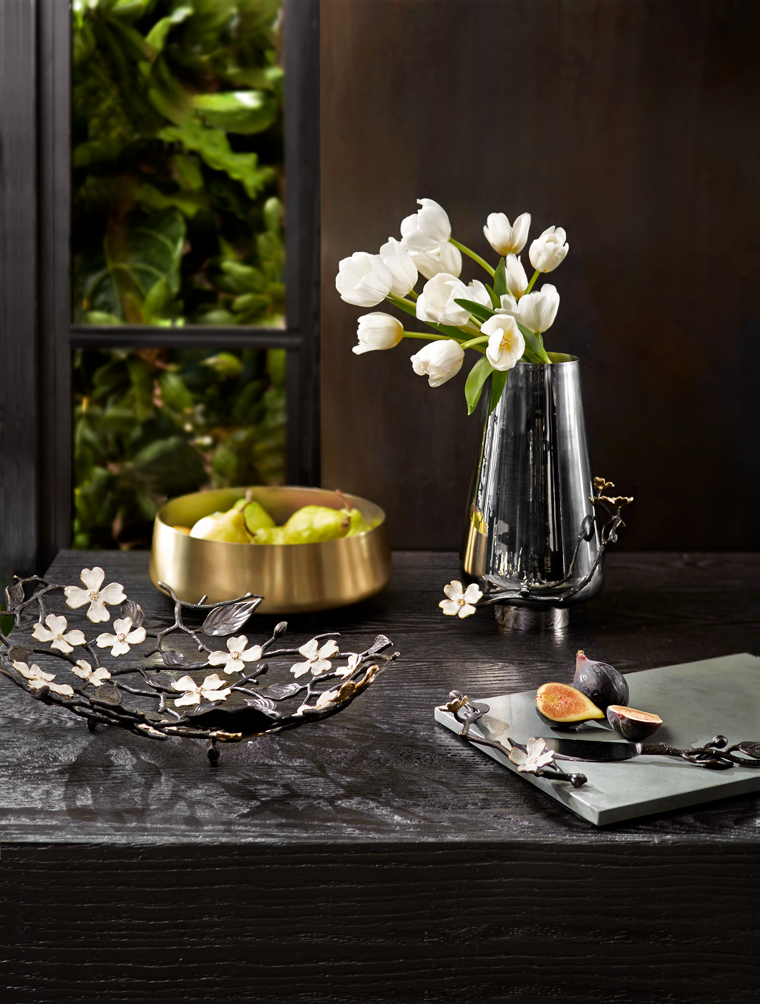 NM: The new Dogwood Collection, created exclusively for Neiman Marcus, is exquisite. Do you have a favorite piece from this collection?
MA: This is the first time we have used enamel in combination with our cast brass. The shapes and flowers feel very delicate, yet at the same time are functional for everyday use. My favorite piece is the dogwood centerpiece, which looks beautiful sitting on my dining room table.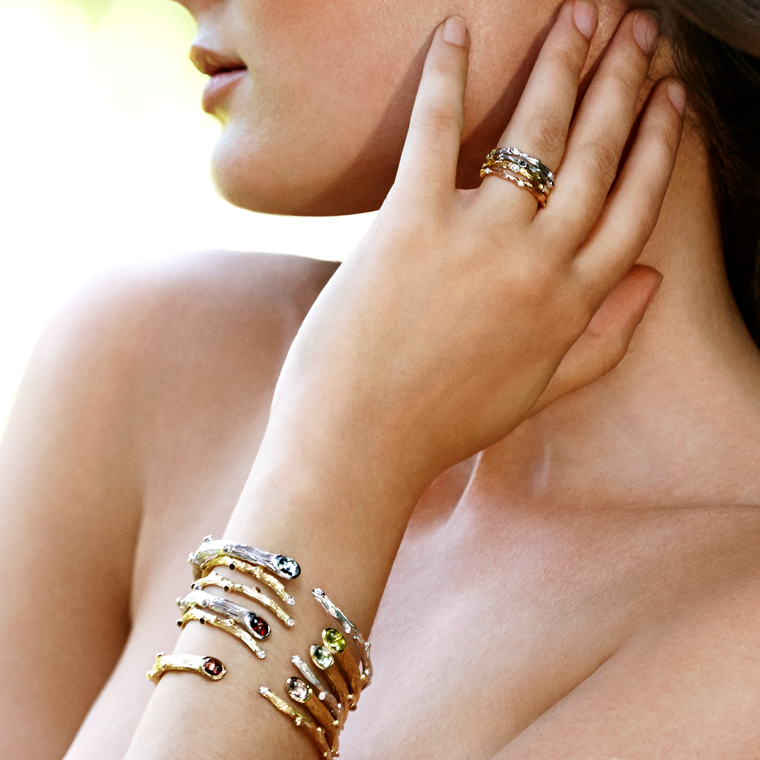 NM: What do you love most about designing jewelry?
MA: As a metalware designer, I've always considered jewelry as the most intimate expression in metal. It is the ultimate gift—treasured and remembered. Worn close to the body, it becomes part of you and is a reminder of moments shared.  Jewelry is often given as a symbol of love, which makes it quite special for me.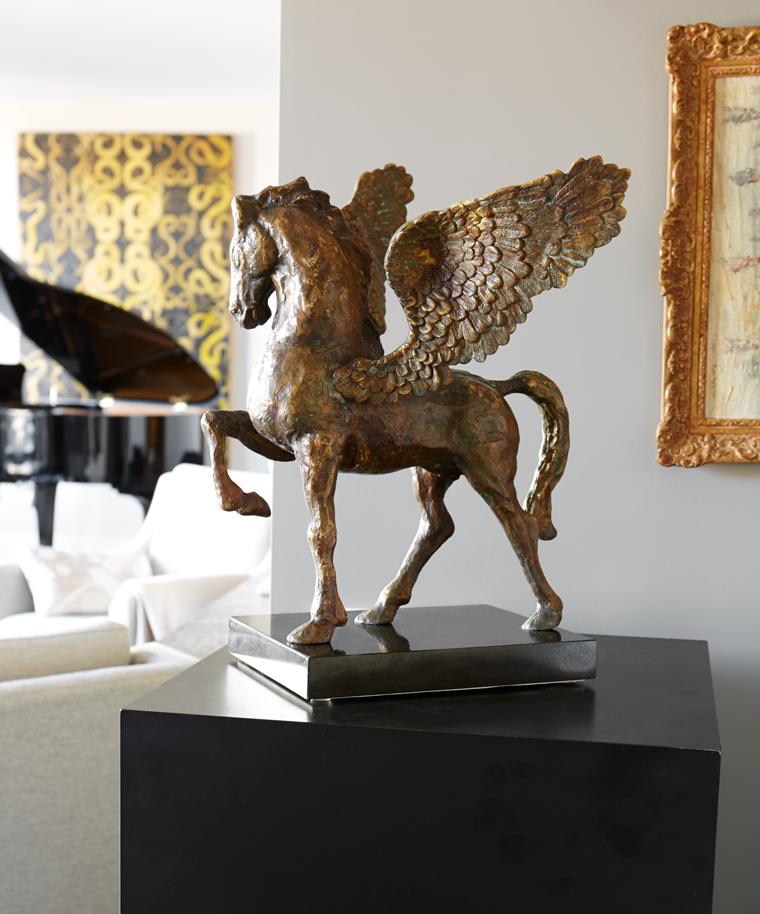 NM: You are known for dinnerware, accessories, furniture, lighting, and jewelry—what other types of artifacts would you like to add to your resume?
MA: I am very excited about making more limited-edition sculptures.
NM: What artist do you look up to the most?
MA: The artist who most inspires me is Alexander Calder, who influenced me in my decision to work in craft-based design. I felt liberated by Calder, who, although is best known for his sculptures and prints, seemed equally happy making jewelry for his wife, toys for his kids, ashtrays for his studio, and carpets, spoons, door latches and andirons for his home.
NM: Where do you see the Michael Aram brand in ten years? In 20?
MA: I approach each day as though it were the first day of our company, and hope that my work will continue to evolve and refine in ways which will resonate with our existing collectors while attracting new ones.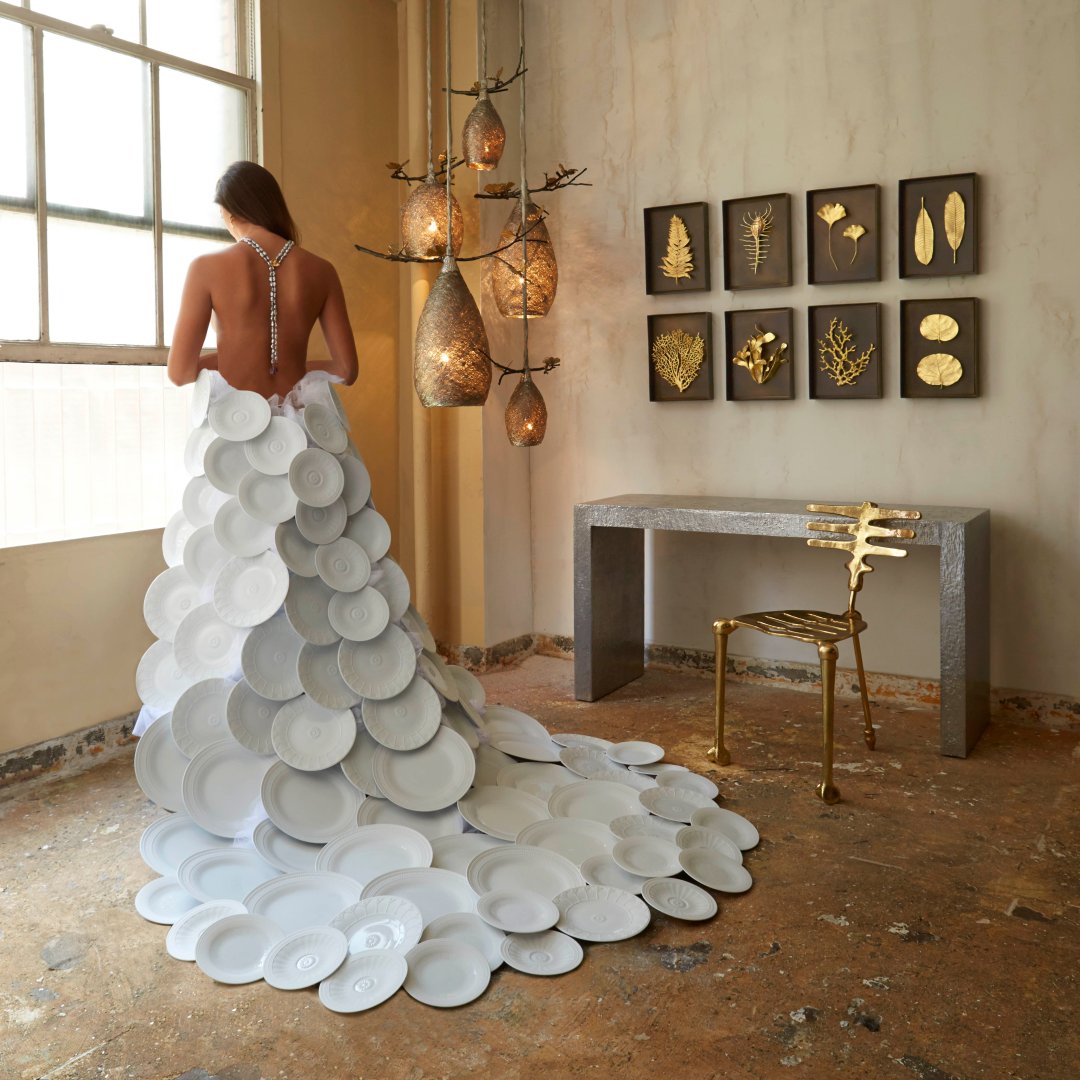 NM: How do you stay creative after all these years?
MA: I don't believe there is an expiration date to creativity. I approach each collection as though it were my first and look to learn and evolve in everything I do. I always carry my pencil and notebook- never knowing when an idea may come to me. Working with wonderful people inspires and challenges me to go further. I am fortunate to truly love what I do.
Shop the latest from Michael Aram at NeimanMarcus.com.