10 Minutes With: NM's Sabrina Mitchell and Jana Matheson of Judith Leiber
May 6, 2016
Judith Leiber is legendary—a name that holds an exceptional amount of tradition, originality, and glamour. The brand's unique handbags are desired by women around the world, from bold fashionistas who embrace the unusual to the sophisticated minimalist. Intricately crafted, these pieces are perfect for gifting or simply for spoiling yourself.
We sat down with Neiman Marcus Couture Handbags Buyer Sabrina Mitchell and Judith Leiber Creative Director Jana Matheson to hear more about what makes each and every one of these bags so special.

Neiman Marcus: Tell us more about the history of Judith Leiber Couture handbags and the evolution of the brand.
Sabrina Mitchell: Judith Leiber is one of our most celebrated designers—discovered by Neiman Marcus in 1963! Mrs. Leiber has designed for First Ladies and other fashion icons. Leiber creations attract celebrities and tastemakers of the moment alike—a perfect discovery for Neiman Marcus.
NM: In your opinion, how much importance does tradition hold?
SM: Leiber is both timeless and relevant. Each design presents a fresh, new perspective.
NM: What kind of women do you believe Judith Leiber has in mind when designing these handbags?
SM: When Jana Matheson, Creative Director for Judith Leiber Couture (Mrs. Leiber retired in 1997), presents the collection to Neiman Marcus, she often talks about the range of women she is designing for. From fashionistas on date night to "Leiber-ettes" who are building their collections, and of course, ladies celebrating a big night out—they are all an inspiration! Leiber designs cool, wearable, perfect party handbags.
NM: What trends did you see throughout the last collection?
SM: The spring collection has a foundation in neutrals, metallics, and touches of blue opal, blush, and white.
NM: Do you have a favorite handbag from this collection?
SM: With each collection, I find a new favorite and a new reason to wear Leiber! The original Penguin, the Lovina Skull, the Cupcake, the Pink Pineapple, the Camera in both colors, the Slim Slide in Prosecco, the Foo Dog, the Marilyn, the Ju in Antique Gold—I could go on forever.

Jana Matheson: Click, the camera clutch, was inspired by the Argus mid-century model. I knew the Skull was going to be a success. When I carried it to an event one evening before we launched the collection, an independent film director, John Waters, made his way across the room to tell me how cool my handbag was. The Lovina Skull has 27 colors and nearly 14,000 crystals.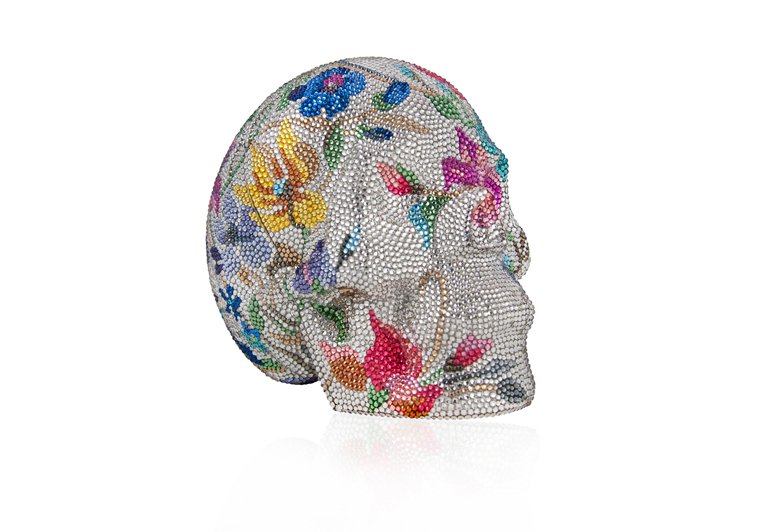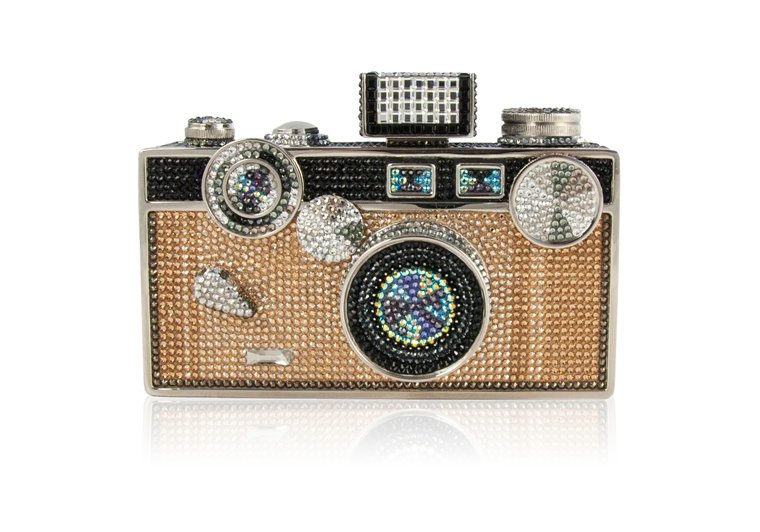 NM: How can a woman know she's choosing the right handbag for her style?
SM: It depends on her mood for the occasion. Sometimes we want to be more whimsical or unexpected and sometimes well planned. In the end, Leiber is the last accessory—the "wow" factor to her look! Furthermore, when a client buys a product from a storied brand, not only does it have history of beautiful craftsmanship and design, it holds its value and can be passed from generation to generation.
NM: Where can women wear Judith Leiber handbags?
SM: At all times—all social events in the evening, formal or informal, dressing up or dressing down. I love my Leiber with denim, a cotton or silk blouse, and Louboutin heels! Leiber handbags are also great for summer parties!
NM: If you could only have one go-to clutch, which would it be?

SM: I currently love the Slim Slide, which fits two iPhones! The Guilia is also a must-have.
JM: The 'Just For You' bow minaudière is one of my all-time favorite styles. We sculpted it to fit perfectly in the hand. It also has a long crossbody chain, which is unique for a novelty. I love the way it looks when it's worn with a pair of jeans.
The Guilia handbag is named after a dear friend and handbag artisan in Florence, Italy. Her family is responsible for its production and many, many other styles. They have been making evening bags for 60 years.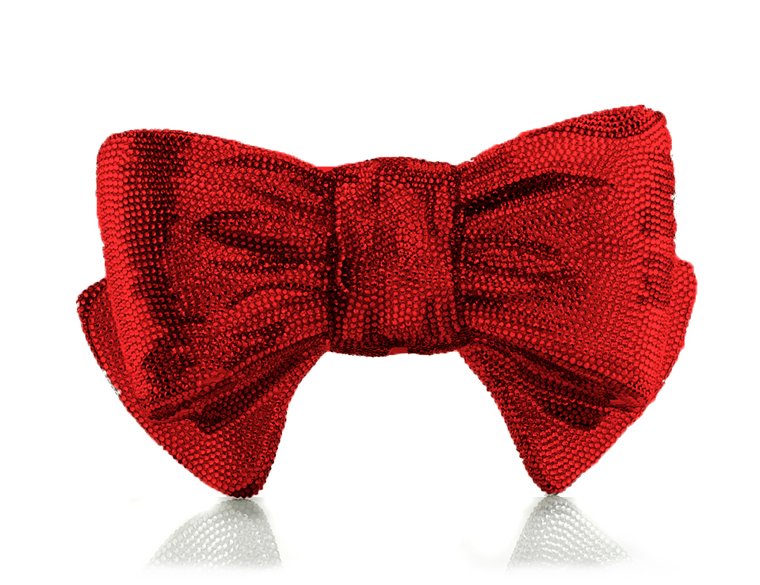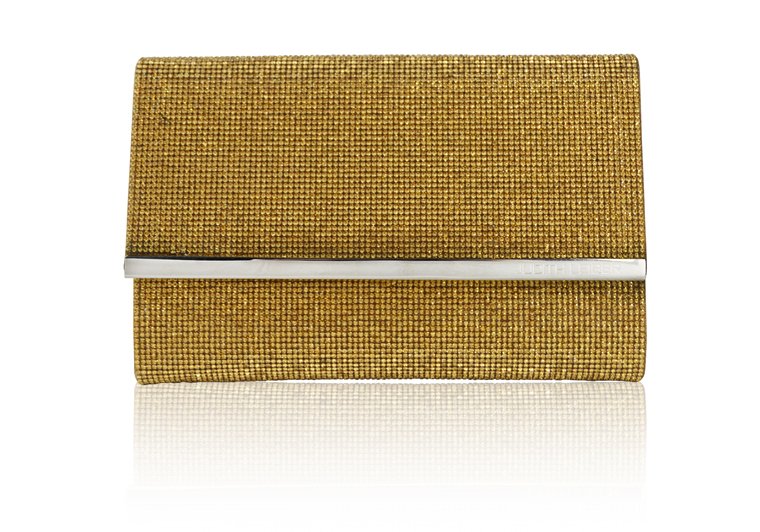 NM: What would you love to see next from Judith Leiber?
SM: There are so many ideas on the table. Just wait until you see what's new for fall—very NM and universal!
Find your Judith Leiber. Shop the collection on NeimanMarcus.com.