10 Minutes With: Rachel Goldberger of Majestic Paris
October 14, 2016
The perfect T-shirt is an indispensable part of every woman's wardrobe. Majestic Paris understands this essential item and has been developing deluxe tanks, T-shirts, and shirts for the past 25 years. Each piece embodies luxury, simplicity, and timelessness. Majestic Paris is first and foremost a mill providing access to the best technology to produce everyday basics with outstanding quality.
We sat down with Rachel Goldberger for Majestic Paris to discover what makes this brand a favorite closet staple.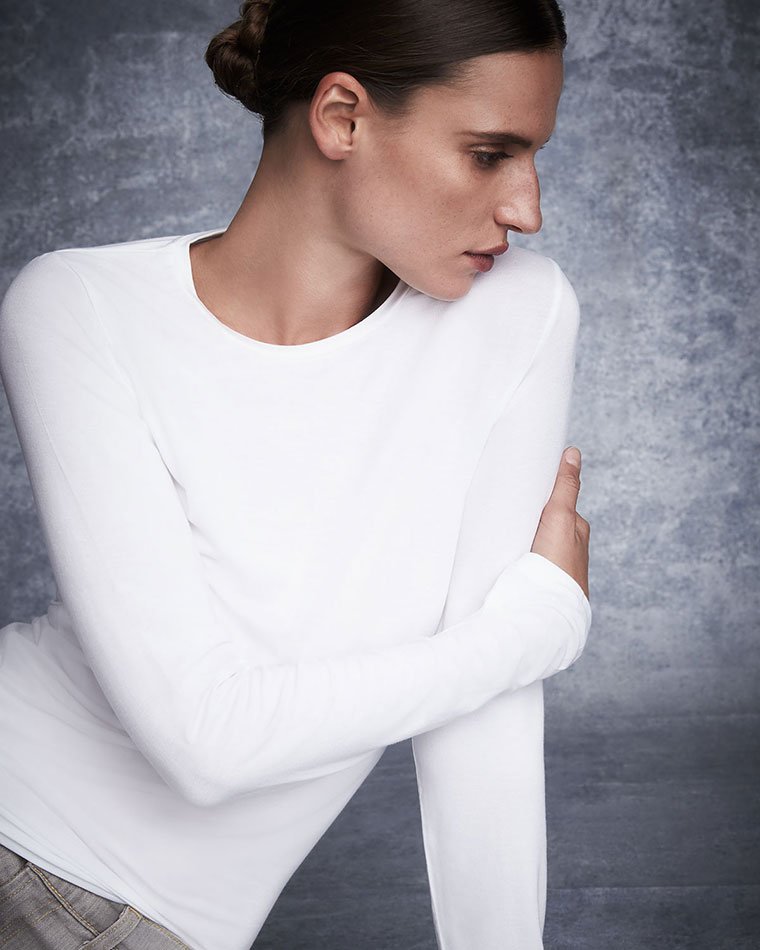 Neiman Marcus: Tell us a bit about the brand's history.
Rachel Goldberger: Majestic is a major manufacturer of T-shirts for designer houses. The brand was founded in 1989 when the mill felt the need to offer luxury product to the consumer at a great price.
NM: Who are the brand's muses? Are the items designed with a specific woman in mind?
RG: Honestly, all women are kept in mind when the line is designed. From teens to moms to grandmothers, anyone can wear these chic pieces—they work beautifully whether the look is casual or for the office.
NM: What makes Majestic Paris a staple brand for every woman's wardrobe?
RG: As T-shirts are a part of every woman's wardrobe, we believe she should own the best quality fabrics and fits in a wide range of colors and silhouettes—all which can carry her from season to season.
NM: What makes for the perfect T-shirt?
RG: It's a combination of fabric quality, classic styling, and comfort. Luckily, Majestic Paris offers all three! Our soft touch is also machine-washable, which is a big bonus!
NM: How do you style your favorite Majestic Paris items?
RG: I am always wearing Majestic—either as a layering tank, a T-shirt with jeans, or as a standalone date-night top.

NM: What can you tell us about the fabrics Majestic Paris uses?
RG: Our soft touch, which is a viscose and elastane blend, is the bread and butter of our business. It feels super smooth and supple against your skin and it's anti-pilling, anti-microbial (you may get sweaty, but not smelly), and colorfast—meaning the color will not fade after one or 100 washes. We also bring in some fashion fabrics each season such as cashmere, French terry, leather for the fall, and linen in the spring!
NM: What are the most popular styles from the Majestic Paris collection?
RG: Our soft touch basics are the best-selling styles. The black long-sleeve crewneck and black long-sleeve turtleneck are the most popular among our customers.

NM: What colors can we expect in the upcoming collections?
RG: Of course, black and white are the perfect basic wardrobe builders. Aubergine and violet are my personal favorites, as well as militaire and marine for modern colors!

NM: Describe the Majestic Paris brand for us in three words.
RG: Modern. Timeless. Everyday.
Shop the latest from Majestic Paris at NeimanMarcus.com.