10 Minutes With: Smith & Cult
December 21, 2016
Smith & Cult is a celebrated brand among beauty aficionados. Originally famous for its vibrant nail colors and unique packaging, the company is now expanding its color selection to pouts and lashes. This fall Smith & Cult launched eight new products including a brightening eye pen, a matte lip stain, and numerous nail and eye shadow shades.
The only rules Smith & Cult follows are unfiltered self-expression and using healthy, socially conscious formulas—as many of their products are vegan, gluten-free, and paraben-free.
We spoke with beauty veterans and cofounders Jeanne Chavez and Dineh Mohajer to learn more about Smith & Cult and the hottest beauty trends for 2017.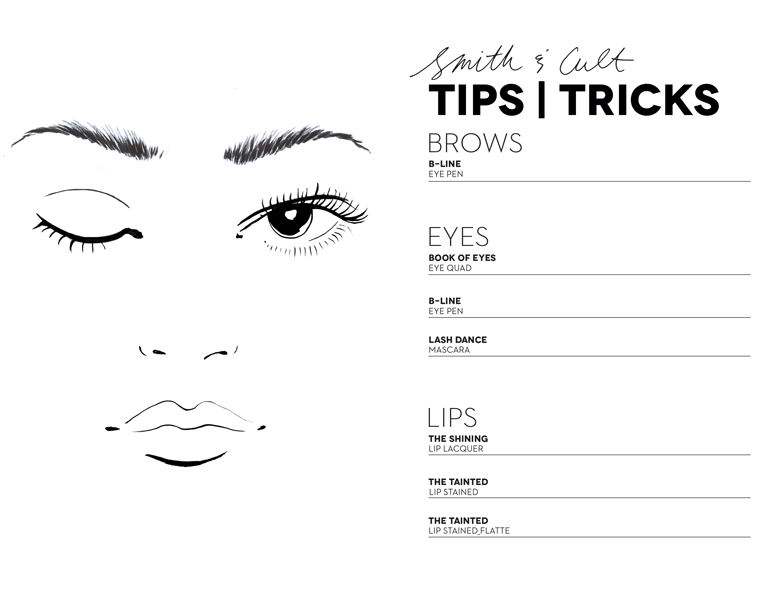 Neiman Marcus: Tell us about the history of Smith & Cult. How did the brand come to life?
Jeanne Chavez: Our history began years ago when we forged our partnership at Hard Candy. We instantly recognized each other's unique gifts and learned that we shared a like-minded aesthetic. We became harmonious creative partners and have been a solid team for over 20 years.
Soon after we partnered, we sold Hard Candy to LVMH. After years of developing other brands, collecting art, and traveling, it seemed fitting to return to the beauty world and introduce our next venture: Smith & Cult.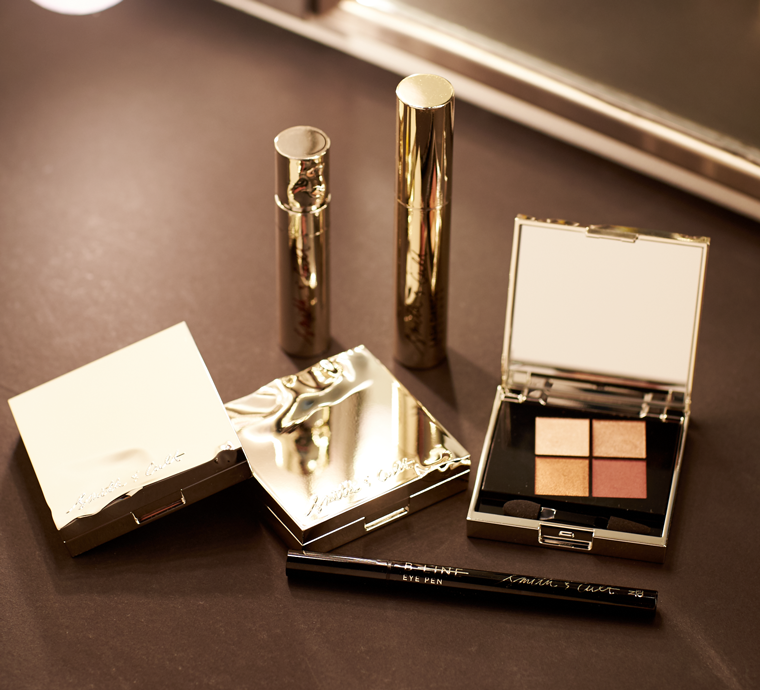 NM: Smith & Cult works with amazing women as beauty ambassadors. How do these collaborations begin and what do they entail?
JC: It's been amazing how we've been embraced by celebrities, it girls, social media influencers, and everyday consumers. We consider our beauty ambassadors to be our inner circle. That being said, we're always on the hunt to find industry artists who reflect our vision, aesthetic, and passion.
NM: What's the hottest new nail polish color for 2017?
Dineh Mohajer: Metallics are here to stay, and we definitely foresee more gilded nail art this coming year. A recent addition to the Smith & Cult collection is 1972, an extremely elegant rose-gold foil hue that strikes gold. This shade is so popular that it has completely sold out! The other manicure of the moment comes in a spectrum of dark earthy tones. Smith & Cult's Darjeeling Darling (an opaque forest green) is a new regal shade in the collection. We also love subtle matte nails. Our new Flatte Matte is a matte topcoat and provides a refreshing alternative to the expected shiny finish.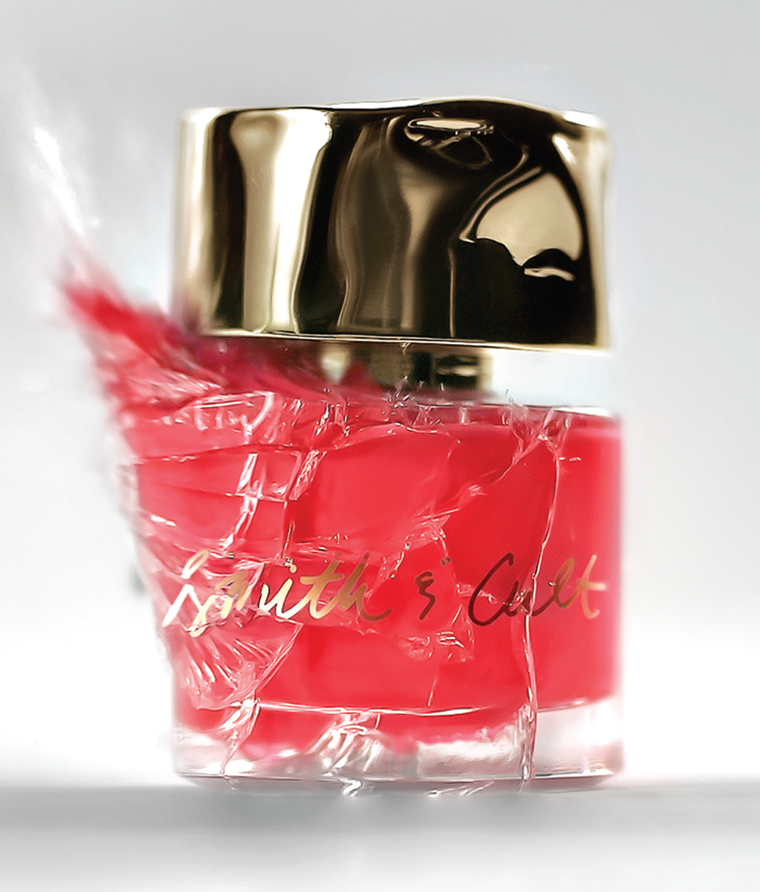 NM: The Smith & Cult products have the cutest names! Where do you find the inspiration for the product names?
DM: Naming all the shades in the collection is a creative process that chooses us rather than the other way around. When a name comes to one of us, there's a huge moment where we drop everything we're doing to discuss it with each other. We have snuck out of meetings, jumped off calls, and stepped out of dinners to share ideas with each other immediately. It really is one of the most organic and expressive aspects of product development.
NM: What is Smith & Cult's bestselling product? 
JC: We recently launched a new eye collection that has been a massive hit. Our Book of Eyes eye quad palette (in Mannequin Moves) has been our bestselling product thus far. The versatility of the texture is one of the many desired aspects—it can transform from powder to cream.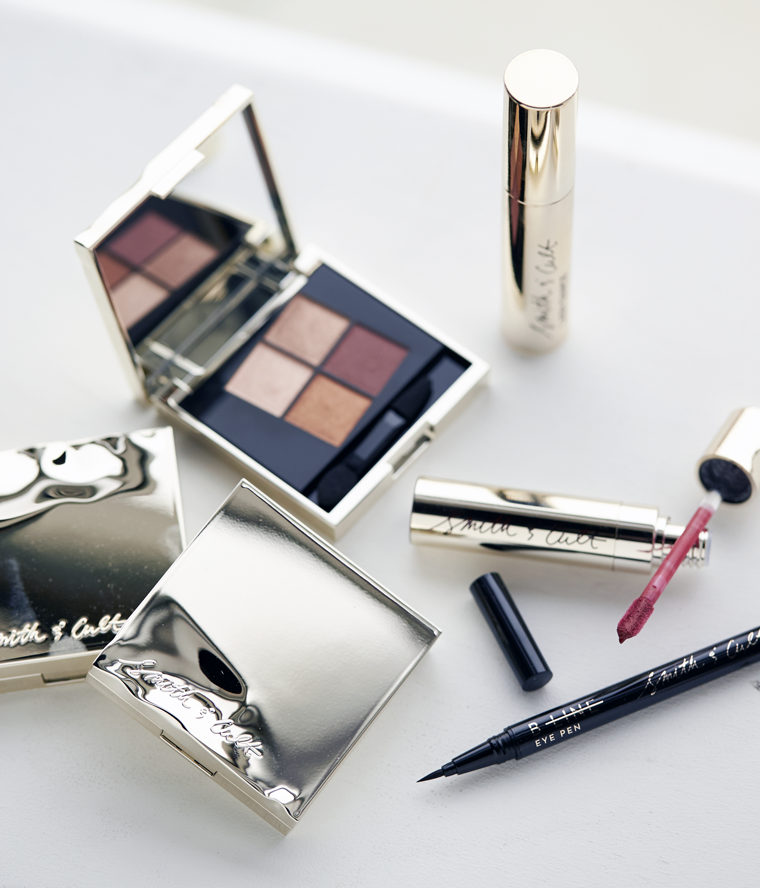 NM: Tell us about your daily beauty routine.
JC: I have been using antiaging products since I was 12 years old. My grandmother and mother were lifelong devotees of Erno Laszlo, and I followed suit. I have also been a loyal user of La Prairie since its inception. My new favorite topical products to combat the dry weather in L.A. are serums and hyaluronic acid-based products. I also try to avoid harsh chemicals and direct sunlight, and I live for my weekly masks. The Givenchy Le Soin Noir Lace Face Mask is the most luxurious mask I have ever used!
DM: I take all my beauty cues from Jeanne's skincare regimen. Our most treasured moments consist of traveling around the world, unwinding at spas, and discovering the unique beauty treatments. Luckily, no matter where we go, all of these products are essentially in our backyard at NM Beverly Hills.
NM: If you only had time to use one beauty product in the morning, what would you choose and why?
DM: The product I can't live without is ever changing, but currently it's Smith & Cult's B-line eye pen in Still Riot to brighten my sleepy morning eyes.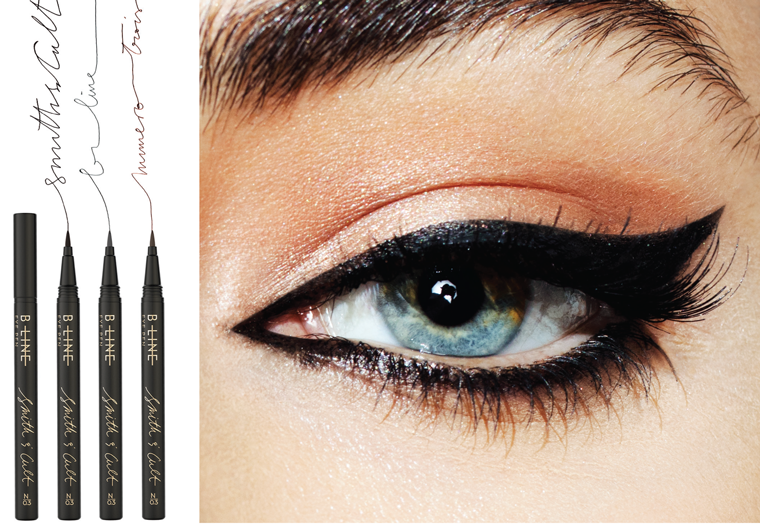 JC: Asking beauty junkies to pick only one beauty product is no easy feat, but I can't live without The Shining Lip Lacquer in Flesh Riot! It looks amazing on all skin tones and accentuates your natural lip color.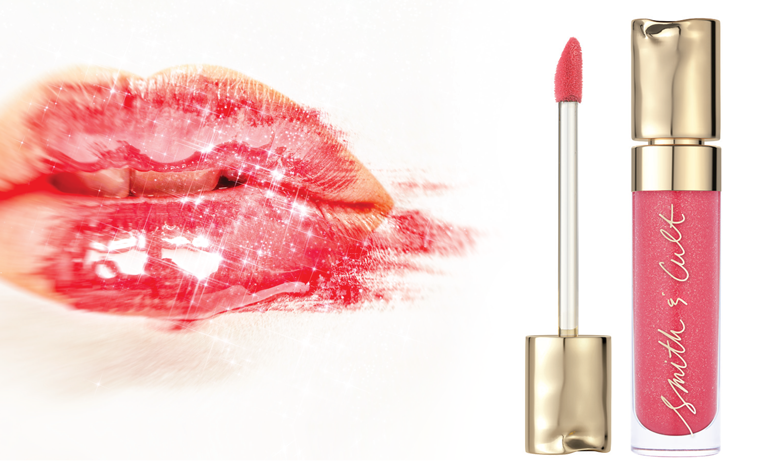 NM: What's your favorite holiday beauty look?
DM: For attending holiday soirées, I opt for a metallic smoky eye and popsicle-stained matte lips.
JC:  A cat eye with super shiny lips! (Via The Shining Lip Lacquer in The Warning.)
NM: Beauty is…
JC: Everywhere.
NM: Glossy or matte? 
DM: Why choose?
NM: Lipstick or lip gloss? 
JC: Today, it's lip gloss.
NM: Bold lip or bold eyes? 
DM: Bold everything.
NM: Cat eye or smoky eye? 
DM: We revere the French girl aesthetic to the point of obsession—so a cat eye wins!
NM: Blush or bronzer? 
JC: Stay tuned: Both are coming soon to Smith & Cult.
Go bold for the holidays and add a pop of color to your beauty look! Visit NeimanMarcus.com to shop Smith & Cult products.