10 Minutes with Sophie Hulme
December 21, 2016
Sophie Hulme launched her eponymous accessories brand in 2011 and has garnered a cult following for her sophisticated designs. Recognizable by the polished hardware and colored leathers, Sophie Hulme bags are timeless investments.
We recently caught up with Hulme to discuss her brand and how to find the perfect bag for your holiday party.
Neiman Marcus: Tell us how you launched your brand. Did you always know you wanted to be a designer?
Sophie Hulme: As a child, I loved creating boxes with different compartments and functions. I studied design at University and focused on ready-to-wear. My graduate collection had a lot of interest from the press and wholesalers. That's where it all started – those original designs have defined my aesthetic. When the first collection sold, I created a second. I hadn't thought about starting my own brand before that – it has happened very organically.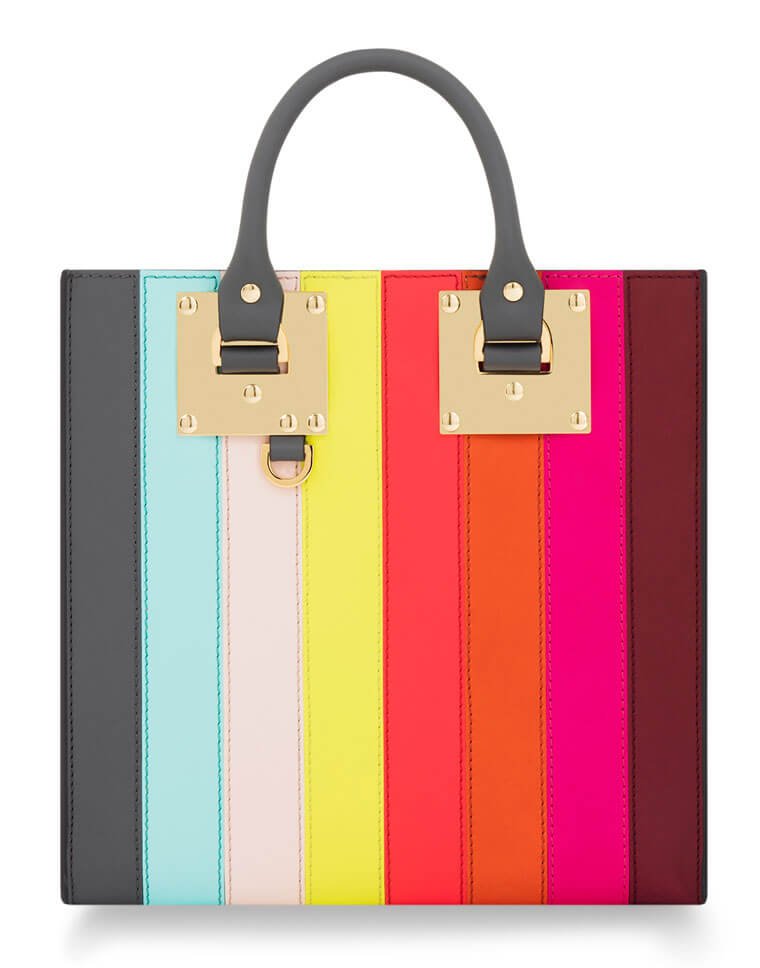 NM: What makes Sophie Hulme accessories unique?
SH: Our bags are androgynous designs – structured leather, minimal decoration. Our hardware is instantly recognisable—the polished gold plates are designed to fasten and reinforce the handles. With every design, from the original Albion, to my recently launched eveningwear collection, functionality is key.
I work with industrial processes and we use classic saddlery leather, which is hardwearing and ages beautifully over time. The Sophie Hulme brand has always been about meticulously designed, functional pieces.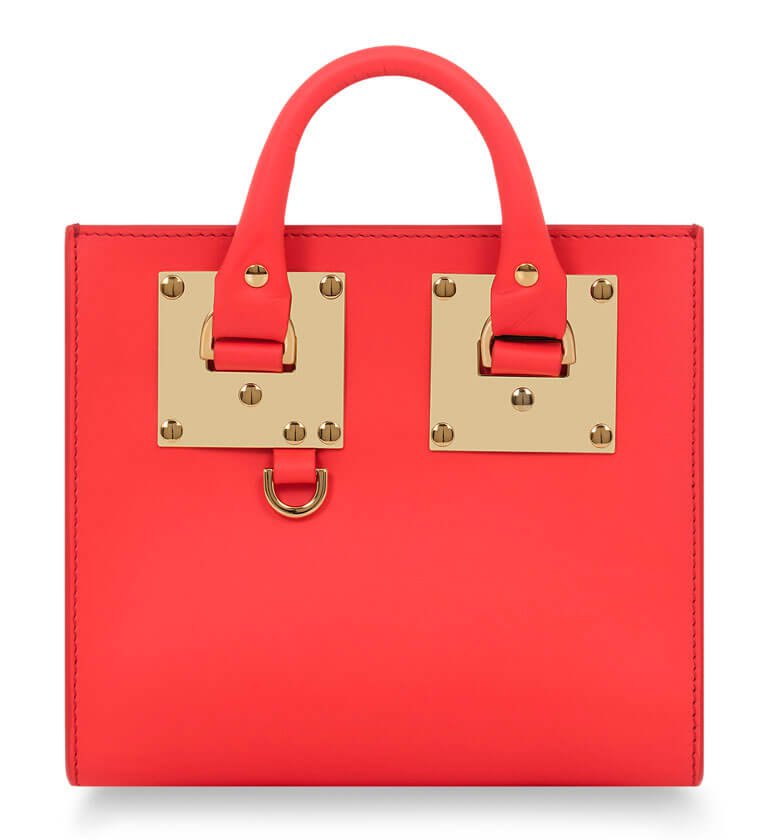 NM: Where do you find inspiration for your designs? And where was the last place you visited that inspired you?
SH: I find inspiration everywhere. Research trips are key – vintage stores, fairs, flea markets, and galleries. And I collect all sorts of things: vintage jewelry, toys, military bags, and even action-man uniforms. I've always been inspired by vintage military uniforms—they're designed to be simple and functional, which leads to timeless design.
My last trip was to L.A., which is an amazing city—there are so many wonderful vintage stores filled with treasures from the 1970s.
NM: Your office is located in a former toy factory. Can you describe your workspace for us?
SH: My studio is based in North London, where I grew up. It's an open-plan, airy space. I generally split my time between my personal office – which houses many of my collections – and the design area – which is full of samples, leather swatches and mood boards. When we converted the space we had two large skylights put in, so there is plenty of natural light – crucial when working on the color palette for the season.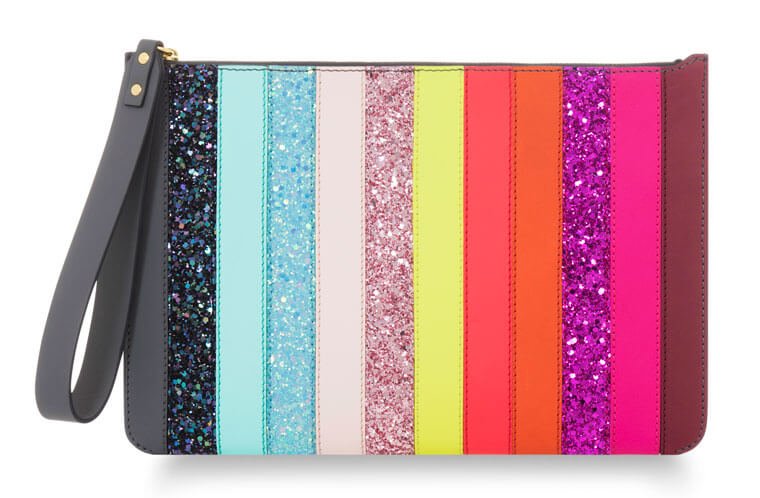 NM: Which Sophie Hulme bag is the ultimate companion to a holiday party?
SH: The Talbot Pouch in Rainbow Glitter has to be my favorite this season. Vibrant, statement, sleek— it's the perfect accessory to get you in the party mood, Every stripe is appliquéd with glitter for a festive edge.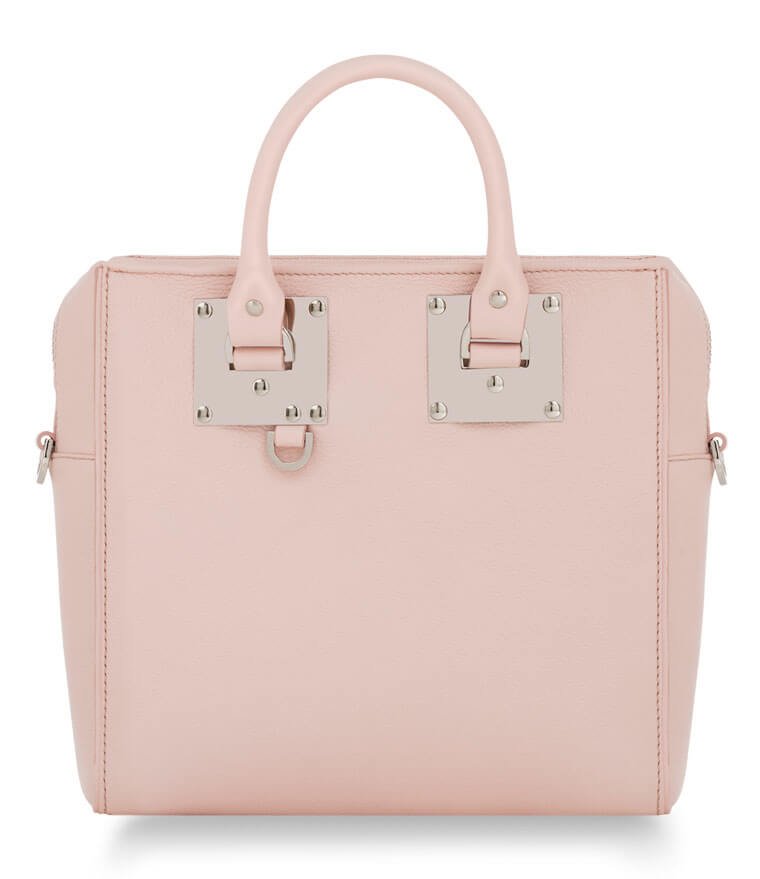 NM: What are the most popular trends in the world of accessories right now?
SH: Crossbody styles are key—they look great on every woman and can be worn casually with jeans or to an event with a party dress and heels. They're also great for women who carry two bags—a tote as a carry-all and a crossbody to keep your essentials to hand.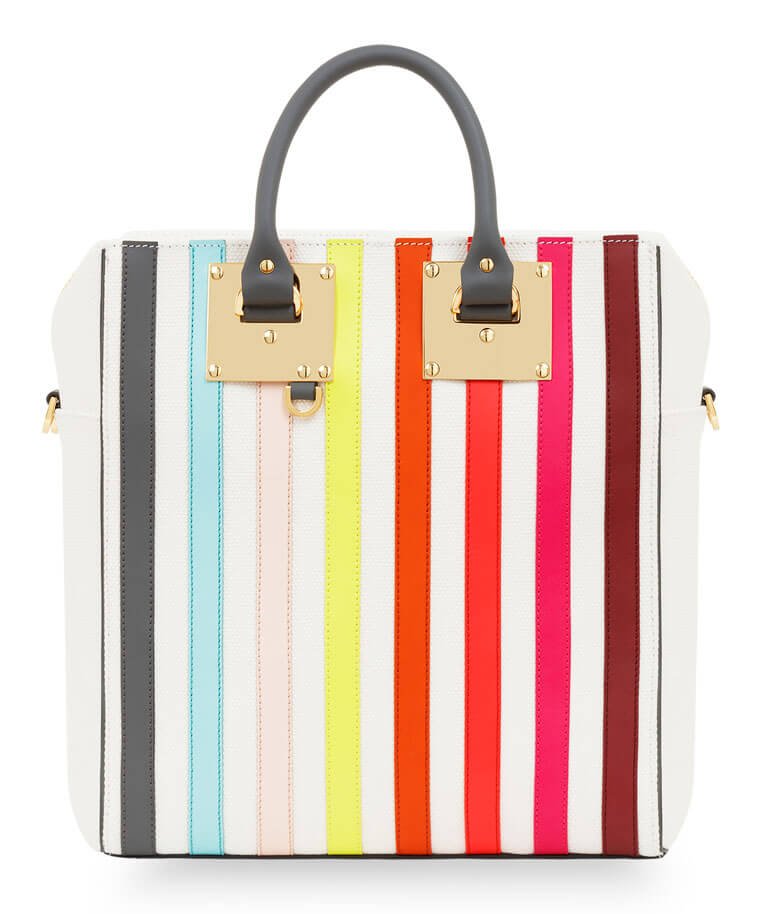 NM: What can be found in your handbag today?
SH: I always carry my Sophie Hulme curved fine spine wallet, Celine Sunglasses, and a portable phone charger. I also can't go anywhere without my By Terry Touche Veloutee, my Leuchtturm notebook, and a Hello Kitty x Bic collaboration pen.
Shop the eclectic Sophie Hulme handbag collection at NeimanMarcus.com.