10 Minutes With: Maison Lejaby CEO Catherine Sardin and Creative Director Pascale Renaux
October 28, 2016
For decades women have searched for intimate apparel that helps exude confidence and makes them feel undeniably beautiful. Whether you're looking for day-to-day wear or something for a special occasion, discovering the ultimate lingerie pieces is a highly coveted moment.
Since the early 1900s, legendary lingerie brand Maison Lejaby has been crafting statement-worthy pieces that put elegance and comfort at the forefront of each design. We recently had the opportunity to sit down with Maison Lejaby CEO Catherine Sardin and Creative Director Pascale Renaux to learn more about the history and heritage of the brand, new enticing collections, and the importance behind finding lingerie that makes you look and feel flawless.
Neiman Marcus: Maison Lejaby made its debut in 1930. Can you tell us how the brand has evolved over time, and where you draw inspiration to continue to evolve?
Catherine Sardin: The strength of the Maison Lejaby brand is that we have evolved over time, but have always remained faithful and true to our roots. The '30s are a very symbolic period as these years embodied the liberation of women and their strong quest for modernity. These values of freedom have always inspired the House. The historical workshops of Maison Lejaby are still alive today—to perpetuate and reinvent the vision as a woman, the sense of style, and dedication—that founder Gabrielle Vianney conceived in the '30s. Maison Lejaby was the first to use Lycra® in the '60s, colors in lingerie in the '70s, and the concept of invisibles in the '90s. The House reflects the spirit of time and pushes us today to have a singular vision on women and their present time.
NM: Pascale, you have spent two seasons, Fall/Winter 16 and Spring/Summer 17, at Maison Lejaby. What are some of your favorite moments from your time there so far?
Pascale Renaux: Writing and planning the relaunch have been exciting. The design of our new brand book, the revamping of the brand codes, the new retail concept, and the new advertising campaign have all been great moments. Each season brings excitement and pressure—a new challenge every time. A great amount of satisfaction comes with seeing our ideas come to life.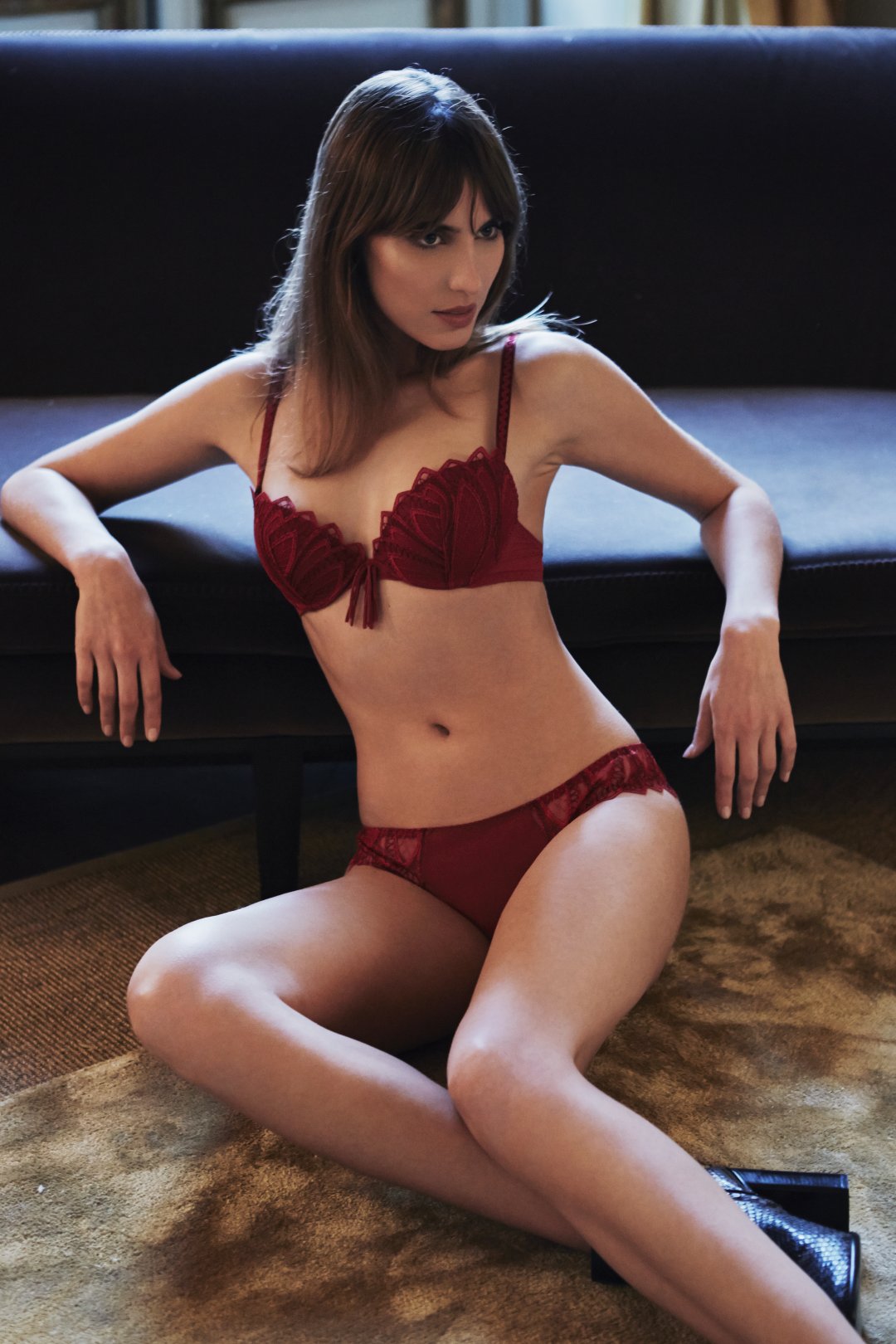 NM: Maison Lejaby is an internationally renowned lingerie brand. Where do you believe this success stems from?
CS: A unique combination of craft and style. A strong know-how and a "Frenchness" in the style and creativity that offer quality and respect for the body, but also a very natural and delicate elegance—a classic yet daring allure. Maison Lejaby has always aimed more for emotion than pure seduction. It's the whole personality of the woman we want to embellish, not just the body. Lingerie is for women before anyone else.
The success also comes from our iconic and timeless pieces, such as the Gaby and Nuage collections. Finally, it comes from an exceptional value for money. Maison Lejaby creates state-of-the-art lingerie with high-end materials, such as laces from Calais, France, and unique embroideries, for accessible luxury and lingerie to be worn every day.
PR: The creativity and the innovation are at the heart of the House. Maison Lejaby introduced the first soft bra in 1930, was the first brand to use Lycra® in lingerie, was the first to introduce the use of color, and released the first seamless bra in microfiber materials. We want to continue. It is our daily quest.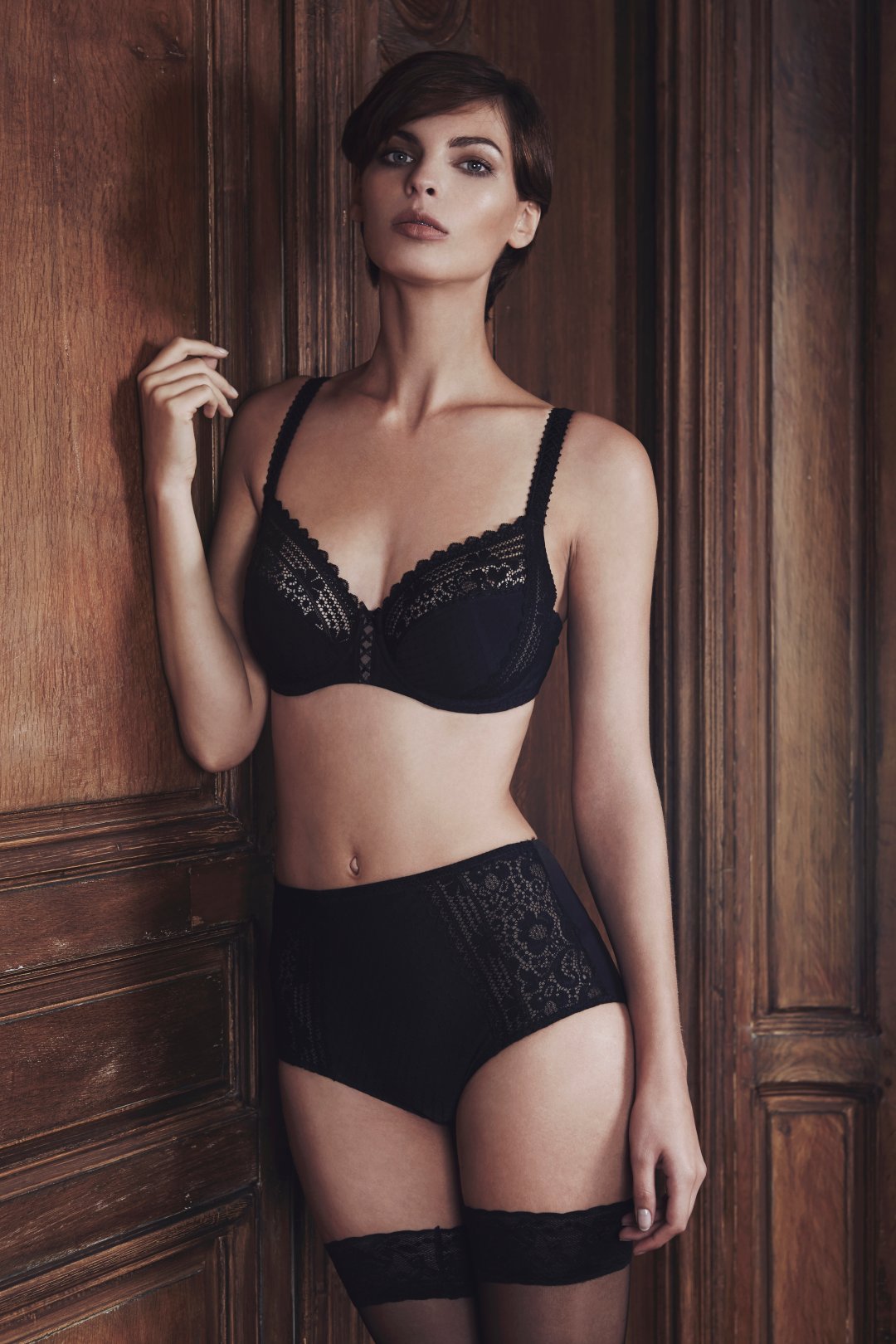 NM: In the 2000s the plus size collection Elixir was released. How did this change the lingerie industry as it was known at the time?
CS: Elixir has the ambition to combine style and sensuality, rather than simply focusing on functionality in plus sizes. Functionality must not offset and erase elegance and style.
PR: Elixir epitomizes seduction and sensuality. It is a real point of difference in this area of the market—a unique construction created with lightness.
NM: The Maison Lejaby E-Boutique highlights four signature collections: Iconics, Spirit of the Moment, Couture Spirit, and Elixir. How do these collections relate and differ?
CS: The idea was to offer a range of pieces to suit every occasion as a complete wardrobe in lingerie that mixes essentials for everyday, seasonal pieces to play with, and signature pieces for exceptional occasions. It is important to be able to play with the different combinations according to your needs but always remain true to yourself—and with a touch of elegance in any occasion.
PR: These collections are an answer to every moment, every feeling, and every need in the life of a woman.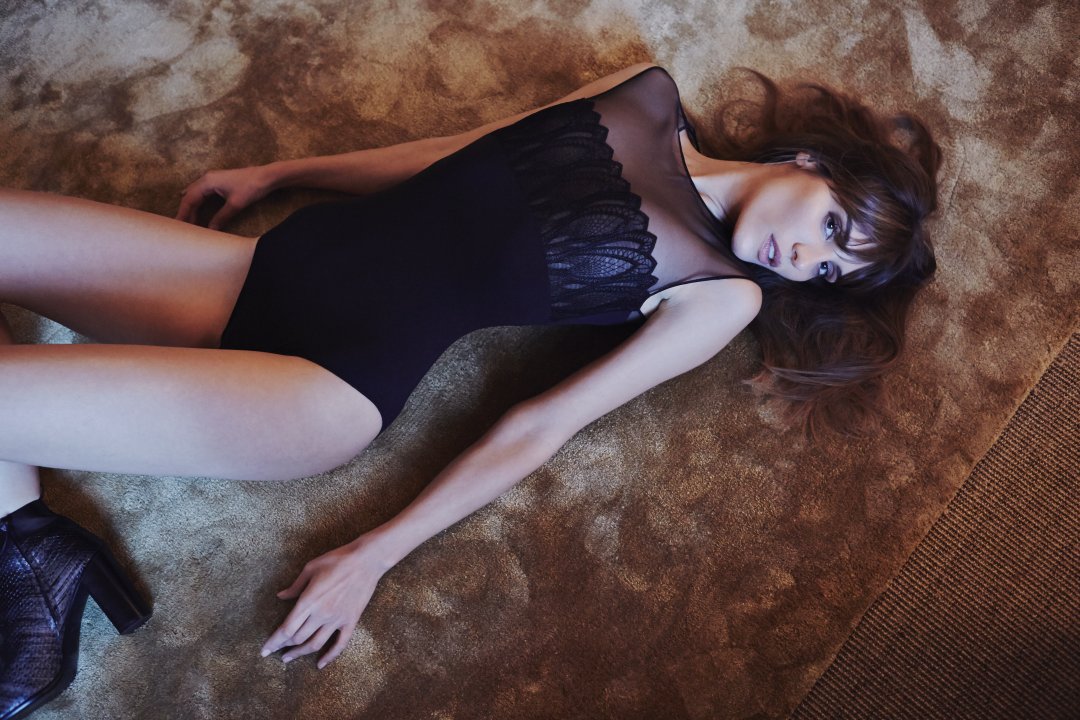 NM: The first swimwear collection launched in January of 2016. Can you tell us what ideas you have for the Summer 2017 styles?
PR: We're working on increasing our cup size range as well as keeping the right fit and providing comfort.
NM: What's one piece of lingerie that every woman needs?
CS: The one that you forget when you wear it—it suits your personality, the spirit of the day, and gives you confidence and style.
PR: It's like a pair of jeans. We're looking for the pair that best suits our figure, is most comfortable, and has that "whoa" effect.
NM: How important is choosing the right shape and size when shopping for intimates?
CS: It is extremely important, as you can't have the right elegance and attitude if you're feeling too tight or loose in terms of fit. Similar to shopping for shoes—if you want to have the right attitude, freedom of movement, and comfort, you can't escape the right fitting. It is the basis of style.
PR: It is fundamental. I am always very surprised that many women continue to choose the wrong size. This is key—our sales consultants are fitting experts.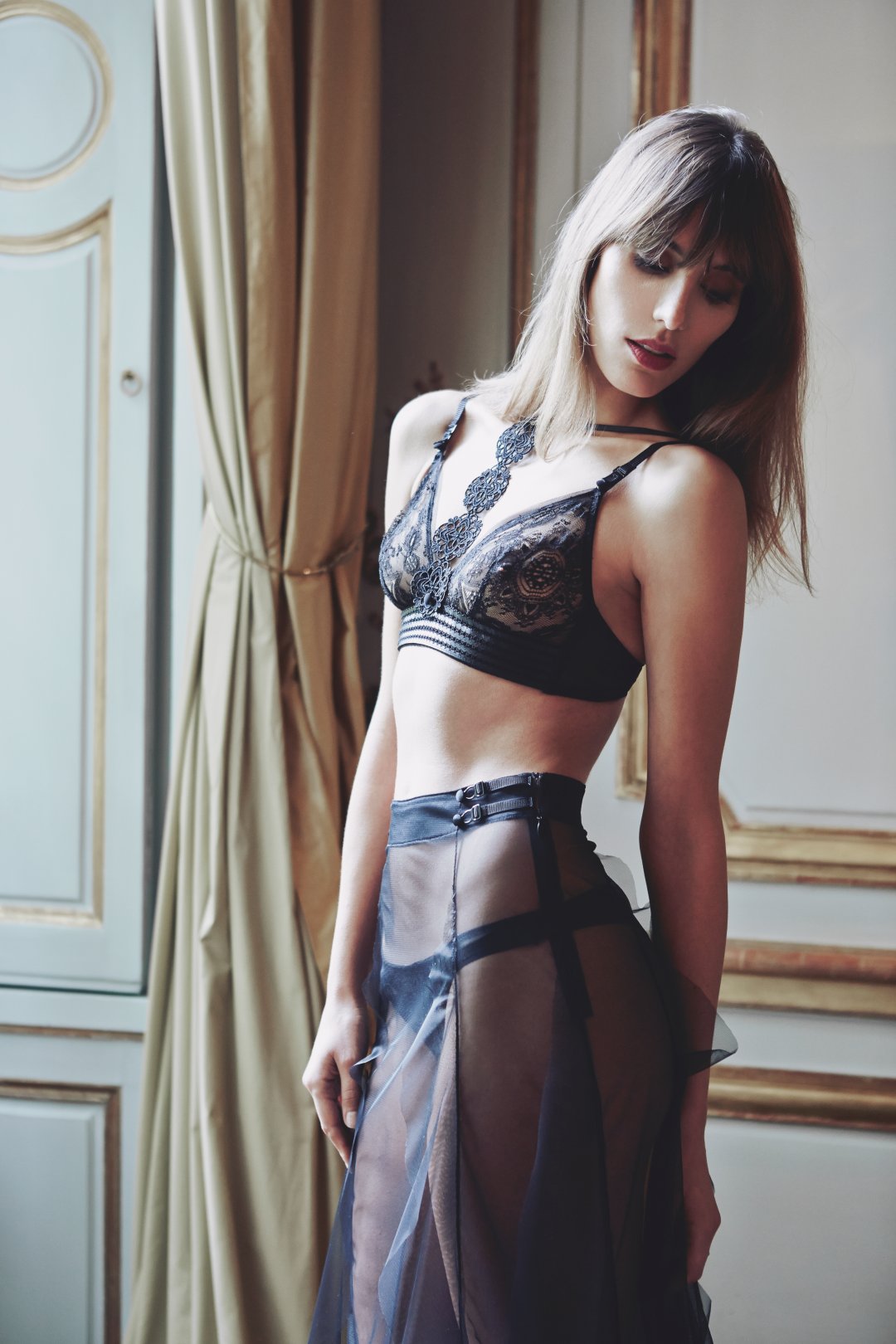 NM: While Maison Lejaby is sold in multiple boutiques and stores internationally, you only have one brick-and-mortar store in Lyon, France. Are there any plans in place to open stores in other countries?
CS: It was important to start in Lyon close to our historical workshops. We will open select locations in key cities to showcase our creativity, and most of all, keep a direct and close relationship with our clientele. We believe in strong partnerships with professionals and key retailers to help us to deliver the best service to our clientele.
PR: Lyon is the cradle. The next boutique will open in Paris in November 2016.
NM: Where would you like to see Maison Lejaby in the future, and where would you like to see the lingerie industry as a whole?
PR: I would like Maison Lejaby to be unique and easily identifiable at first glance. We aim to break the codes of traditional lingerie in the right way to speak directly to women.