10 Things: Tailormade Collection
May 6, 2016
A tailored look can be positively modern. The fitted silhouette of a jacket or the intricate pattern of a tie can give a man a sense of confidence, of being totally put together. Here, we've curated a mix of such tailor-made favorites, each constructed with superior materials and an architect's attention to detail.
01 — TOM FORD
Buckley Base Pinstripe Three-Piece Wool Suit, Charcoal
Embrace classic sartorial style with this pinstripe three-piece.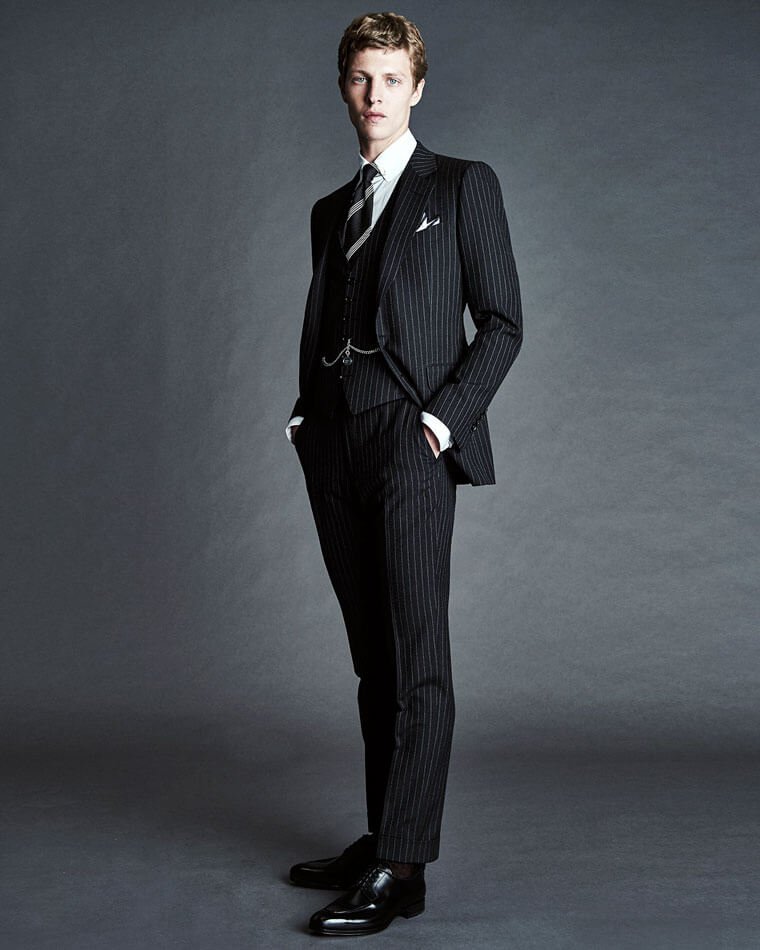 02 — ERMENEGILDO ZEGNA
Plaid Two-Button Jacket, Red/Gray
Signature plaid gets a revival, perfect for indoor discussions and outdoor adventures.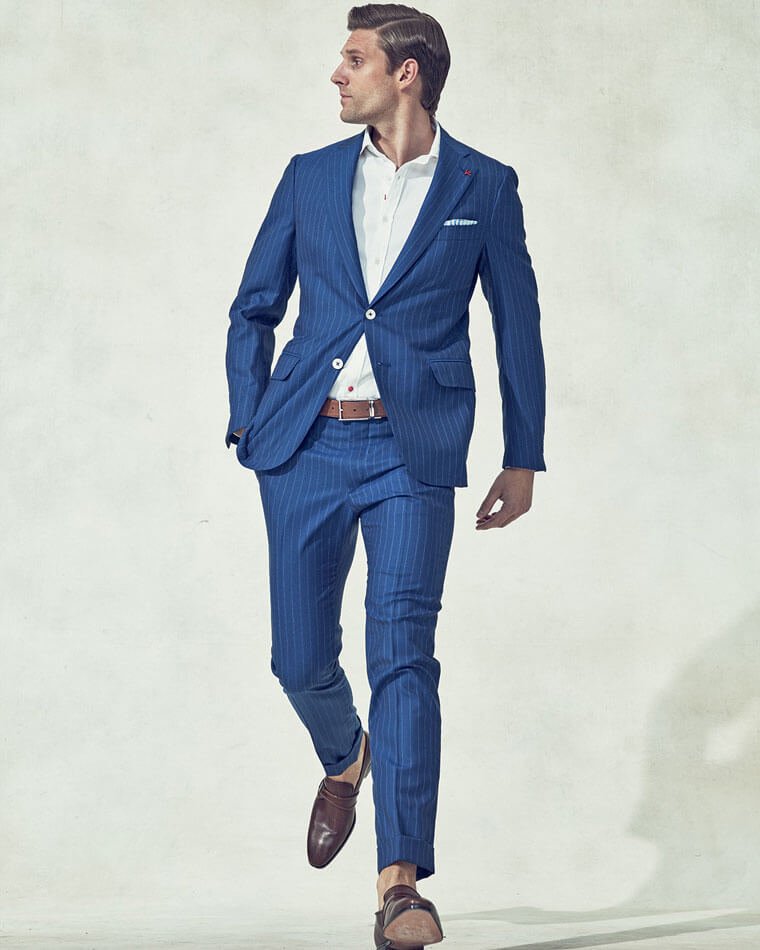 03— ISAIA
Super 160s Striped Wool Suit, Blue
Emanate modern sophistication in a true blue look.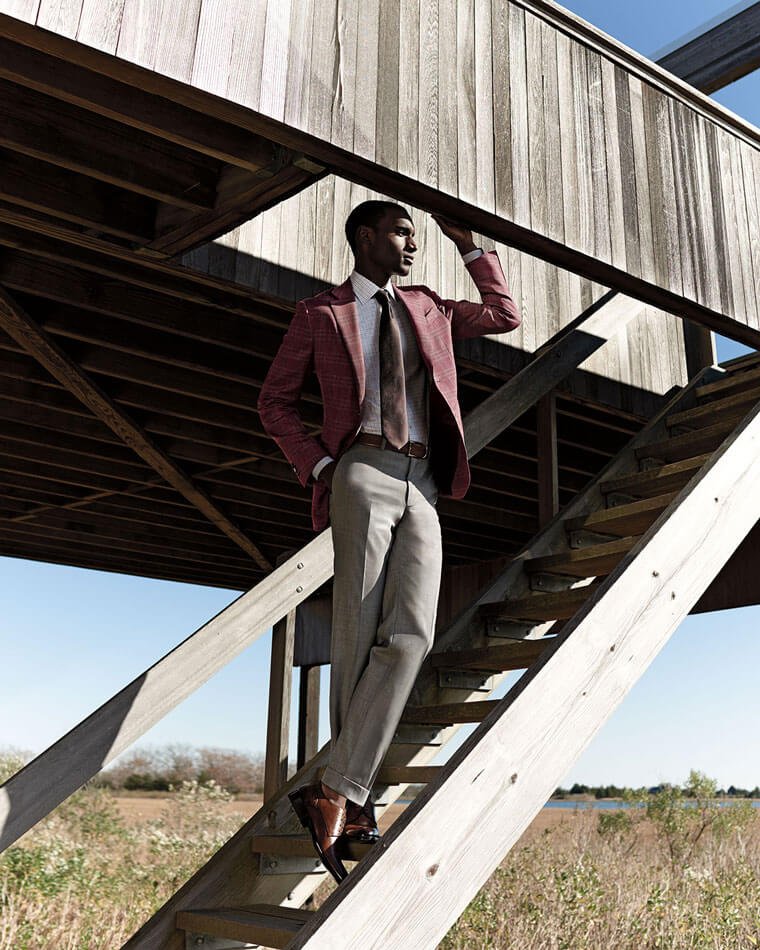 04 — ARMANI COLLEZIONI
G-Line Melange-Windowpane Two-Button Jacket, Teal
Inject new energy into a classic tailored jacket with brilliant teal.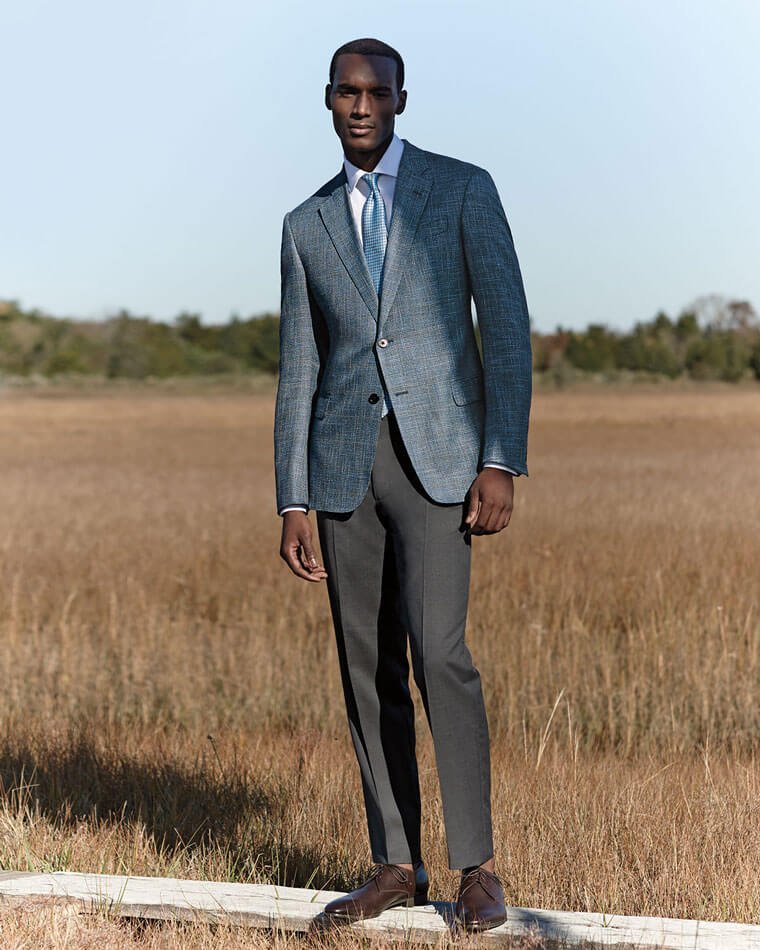 05 — SALVATORE FERRAGAMO
Dog Tug-Of-War Printed Silk Tie, Aqua
Mix playfulness with elegance thanks to a unique print.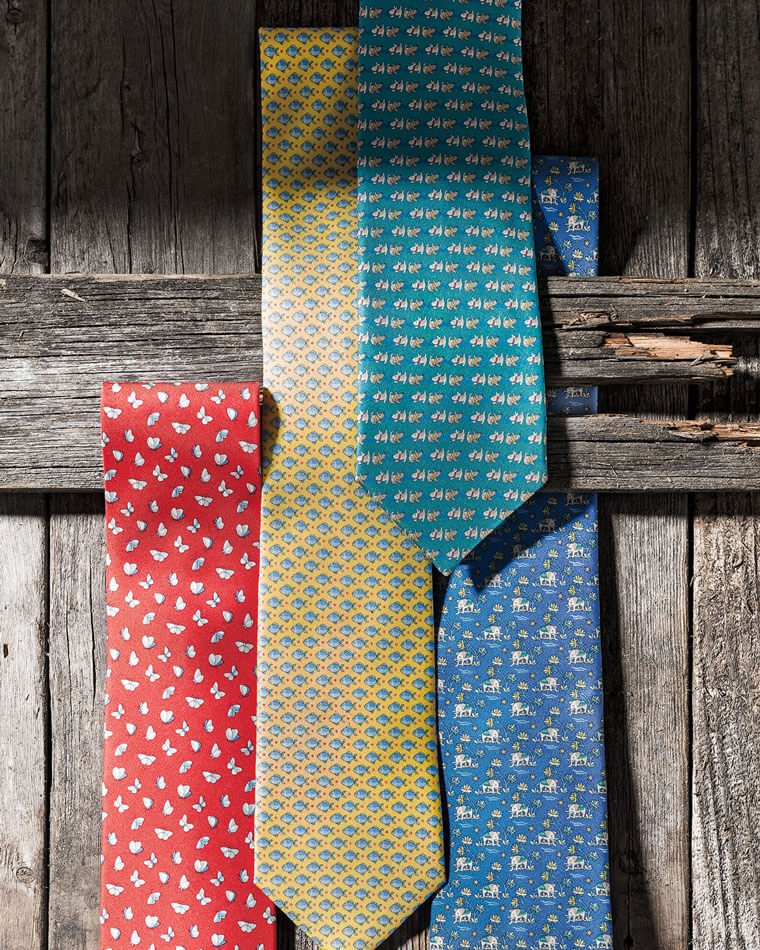 06 — ETON
Contemporary Fit Micro-Dot Woven Dress Shirt, Multi
A relaxed micro-dot dress shirt defines the laidback gentleman.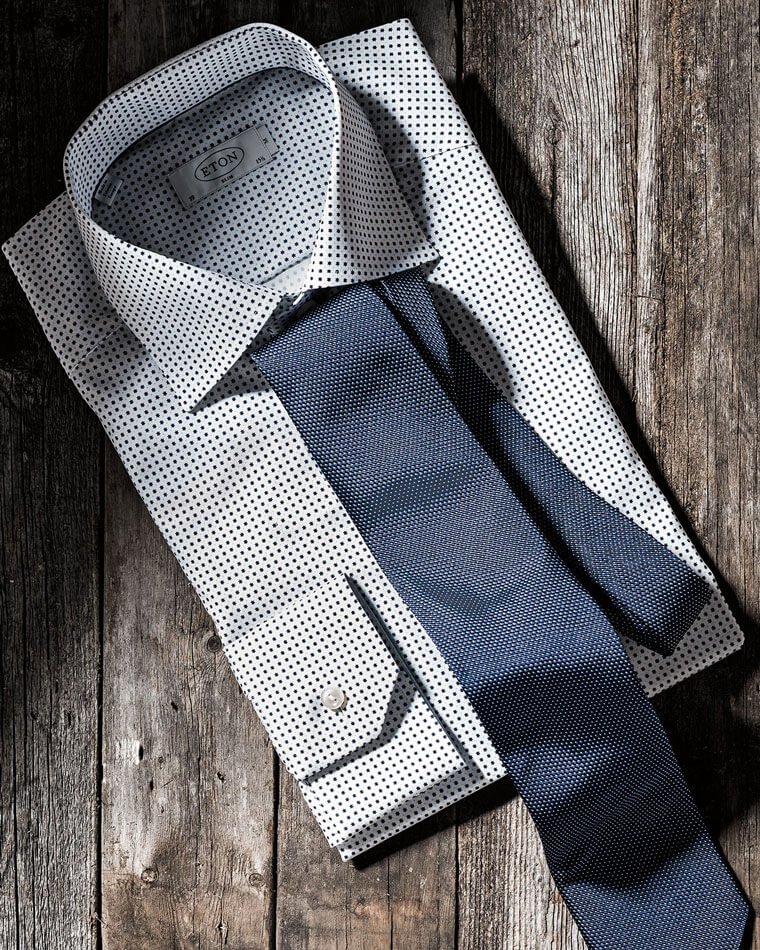 07 — NEIMAN MARCUS
Cashmere-Silk V-Neck Sweater, Sky Blue
Meet spring's workweek must-have in captivating sky blue.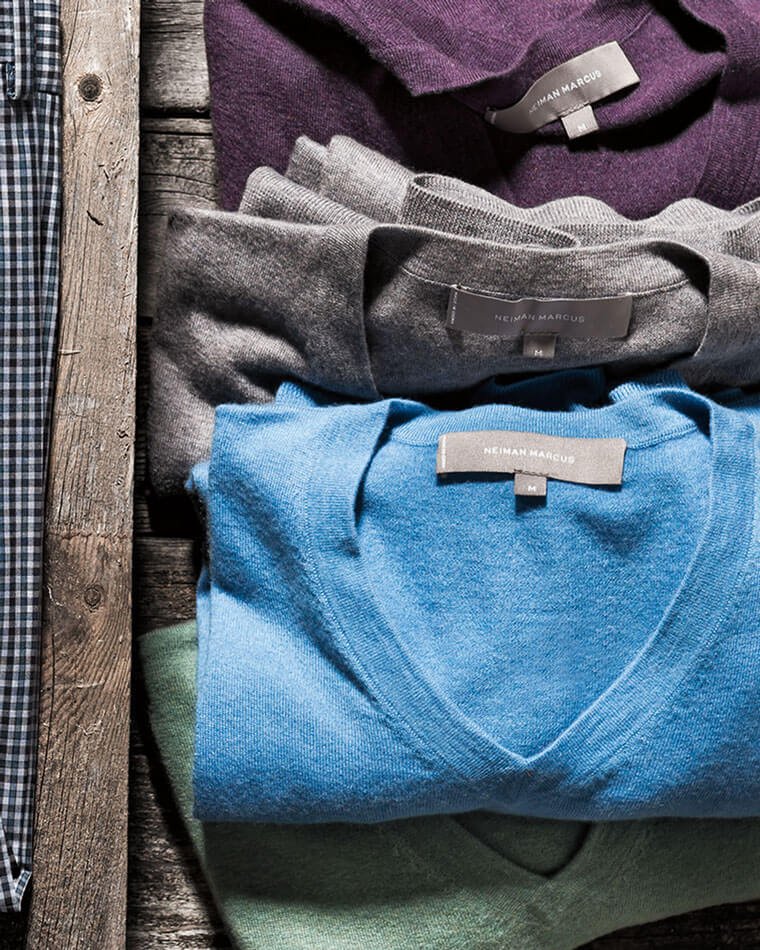 08 — ISAIA
Mélange Cashmere Full-Zip Jacket, Blue
This fitted cashmere jacket delivers just the right amount of warmth for morning strolls or twilight walks.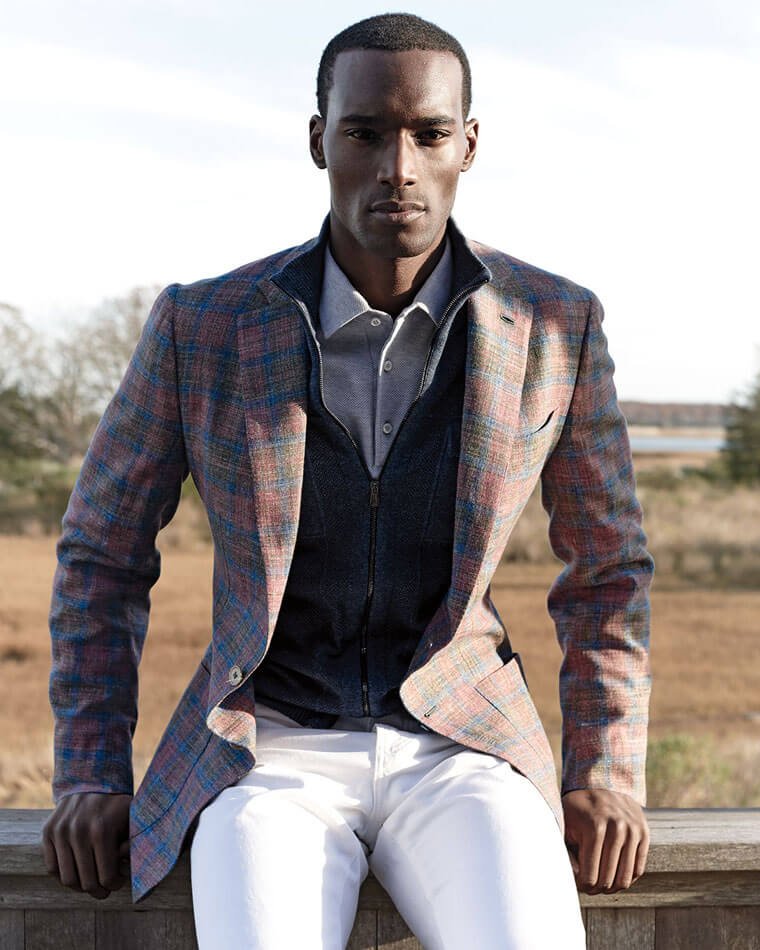 09 — BURBERRY LONDON
Modern-Fit Wool Suit, Navy
A refined silhouette never goes out of style.
10 — CANALI
Sienna Contemporary-Fit Twill Trousers, Light Gray
Perfect for early coffee or post-work cocktails, these trousers complete any professional ensemble.