10 Things: The Wedding Takeover
January 6, 2017
Dress fittings, menu planning, color swatches—everything comes down to those thoughtful minutiae. Put a Neiman Marcus twist on the big day with our curated guide to wedded bliss.
1. Oscar de la Renta
What better day for a dash of theatrics? Bring the drama (in a good way) with allover ruffles and flounces. One of our favorite trends in ready-to-wear couldn't be more apropos for the occasion. Let the dress do the talking, and keep hair and makeup minimal.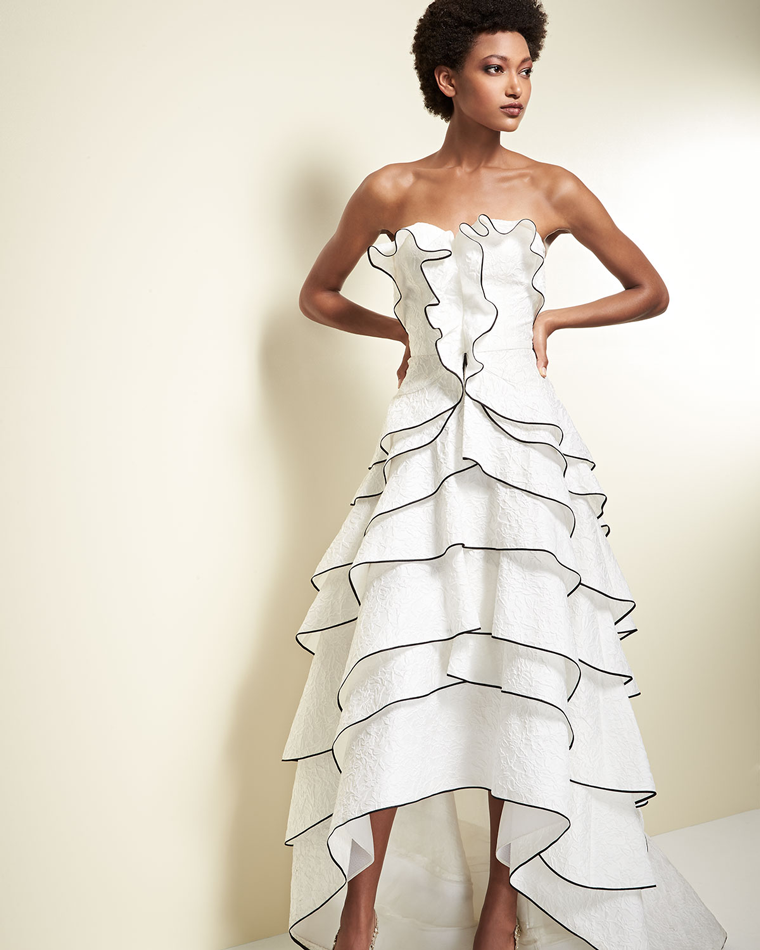 2. Rickie Freeman for Teri Jon
Modern mother-of-the-bride dresses couldn't be further from matronly. Detailed embellishments up the glamour quotient for a distinctive style that'll make an appearance many times to come.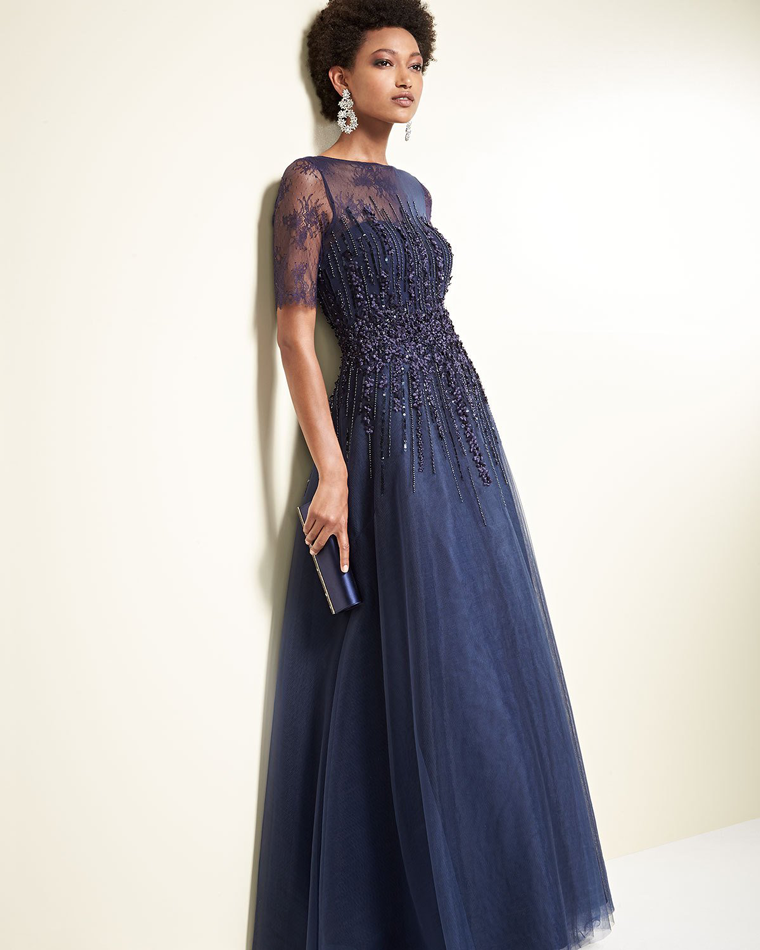 3. Tom Ford
Lest we forget the man of the hour… An immaculately tailored suit is a must—and no one does it better than Tom Ford. Think classic, black, and polished—a foolproof formula for every gentleman. Visit your NM to ensure a perfect fit. We offer complimentary basic alterations and two suiting options to cater to your personal style.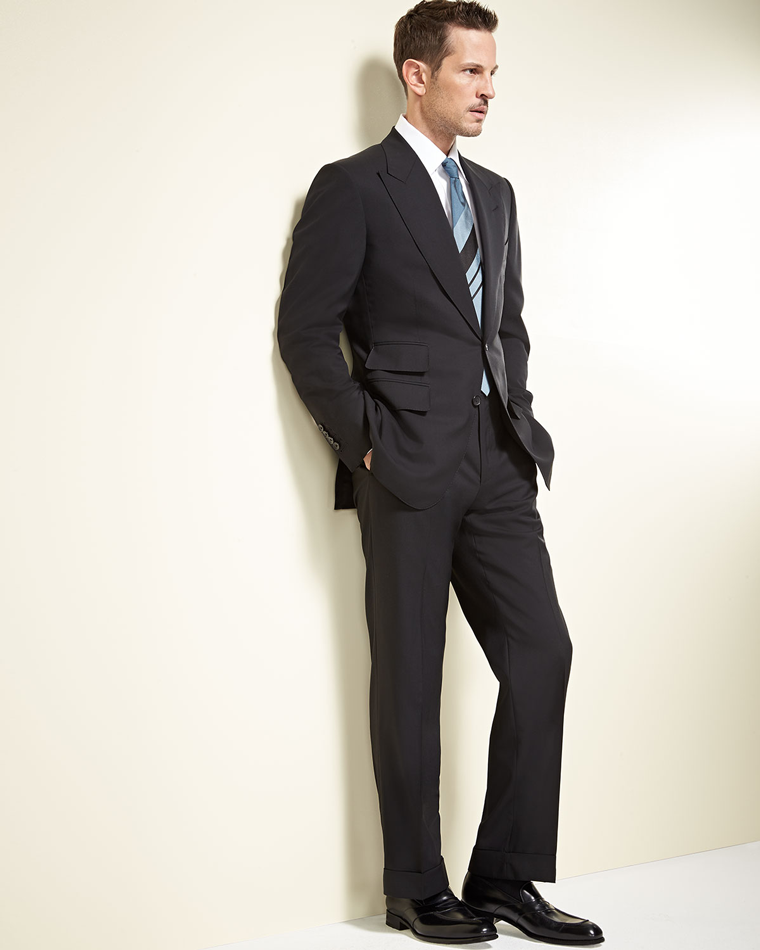 4. La Mer
A hydrated, healthy complexion is a wedding-day essential. For picture-perfect skin: a new, lightweight serum that hydrates and rejuvenates with nutrients sourced from the sea—world-renowned Miracle Broth antiaging complex.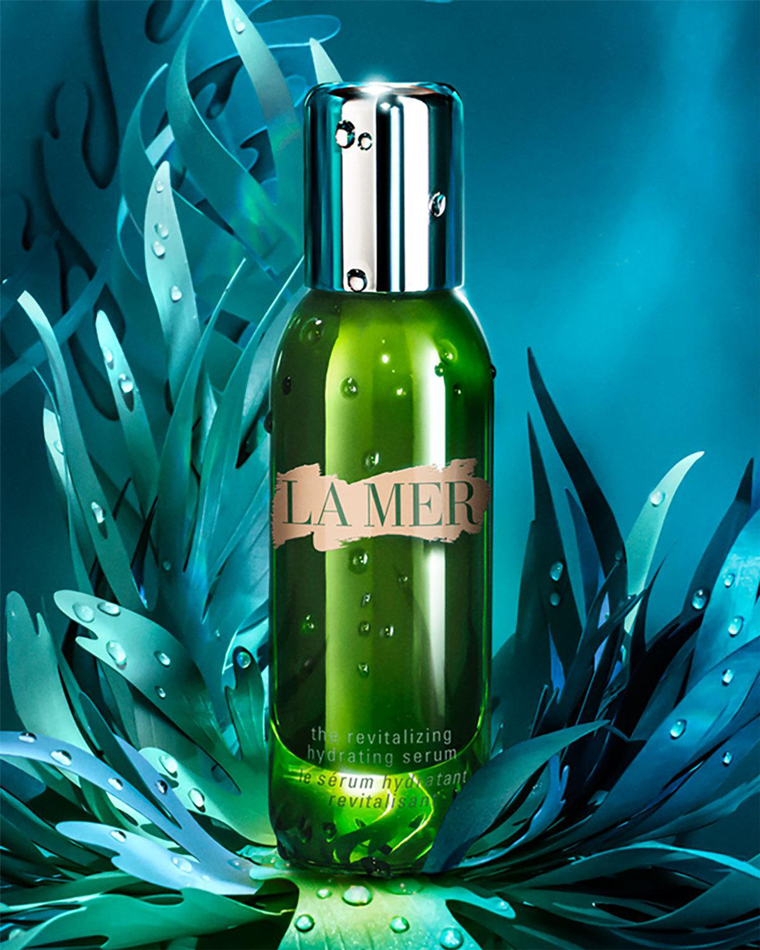 5. Jennifer Behr
A Swarovski® crystal fascinator or a bejeweled headband add breathtaking detail as you sweep down the aisle—and make for an ultra-modern veil.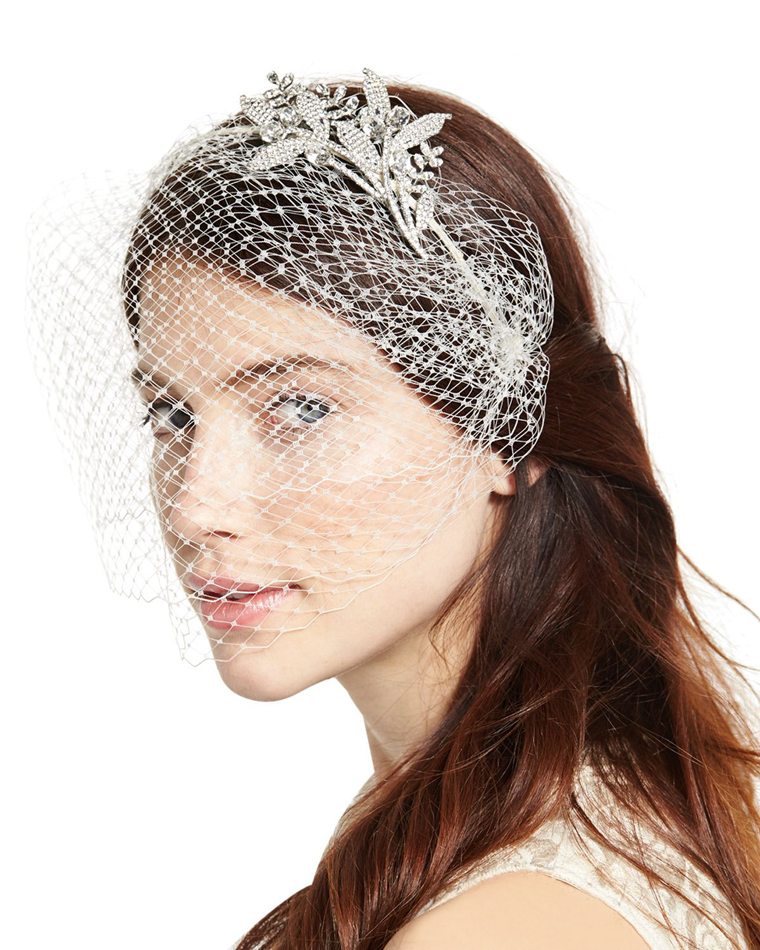 6. Honeymoon Essentials
Headed to the coast? We have everything you need for a seaside escape: his-and-her luggage that'll last for many trips to come (in case it didn't make it onto your registry), beach-day essentials, and a rescue kit for the long flight home.
7. Party Favors
They've been there through it all. Show your BFFs how grateful you are with gifts handpicked just for them. A personalized pouch and box full of treats will delight bridesmaids. For the boys: a luxe libation set handcrafted of leather—sure to evoke memories of the college days.
8. Jimmy Choo
Wedding shoes are sometimes overlooked, but from photo ops to the garter toss, they will make an appearance. Put a punctuation point on your look with an embellished and adorned pair meant to be showcased.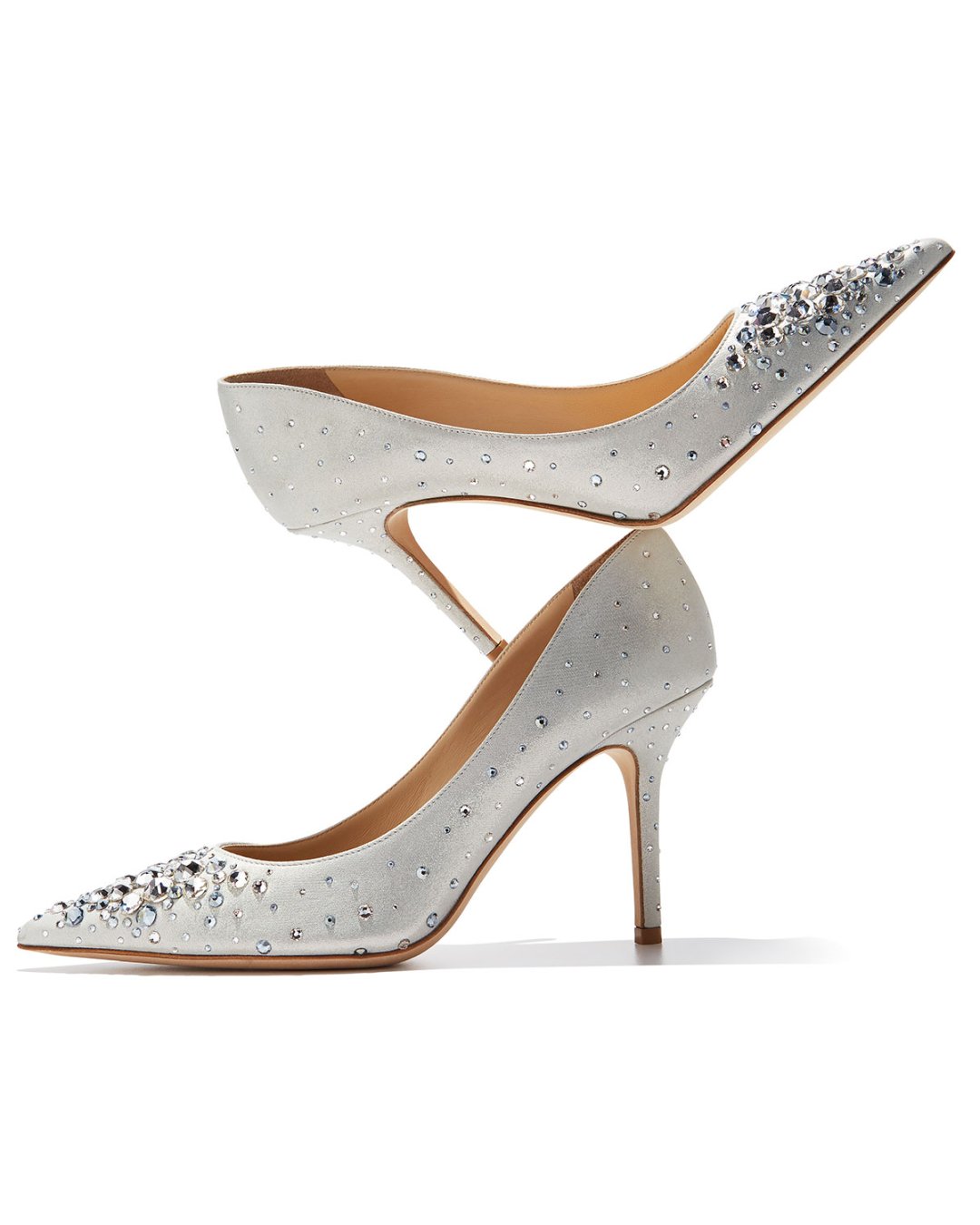 9. Penny Preville
Few day-of accoutrements are as important as jewelry. Add sparkle with a spectacular diamond necklace and earrings—delicate, feminine, and sure to be treasured years after you say I do. (Attention grooms-to-be: Jewelry makes a fabulous wedding gift, too.)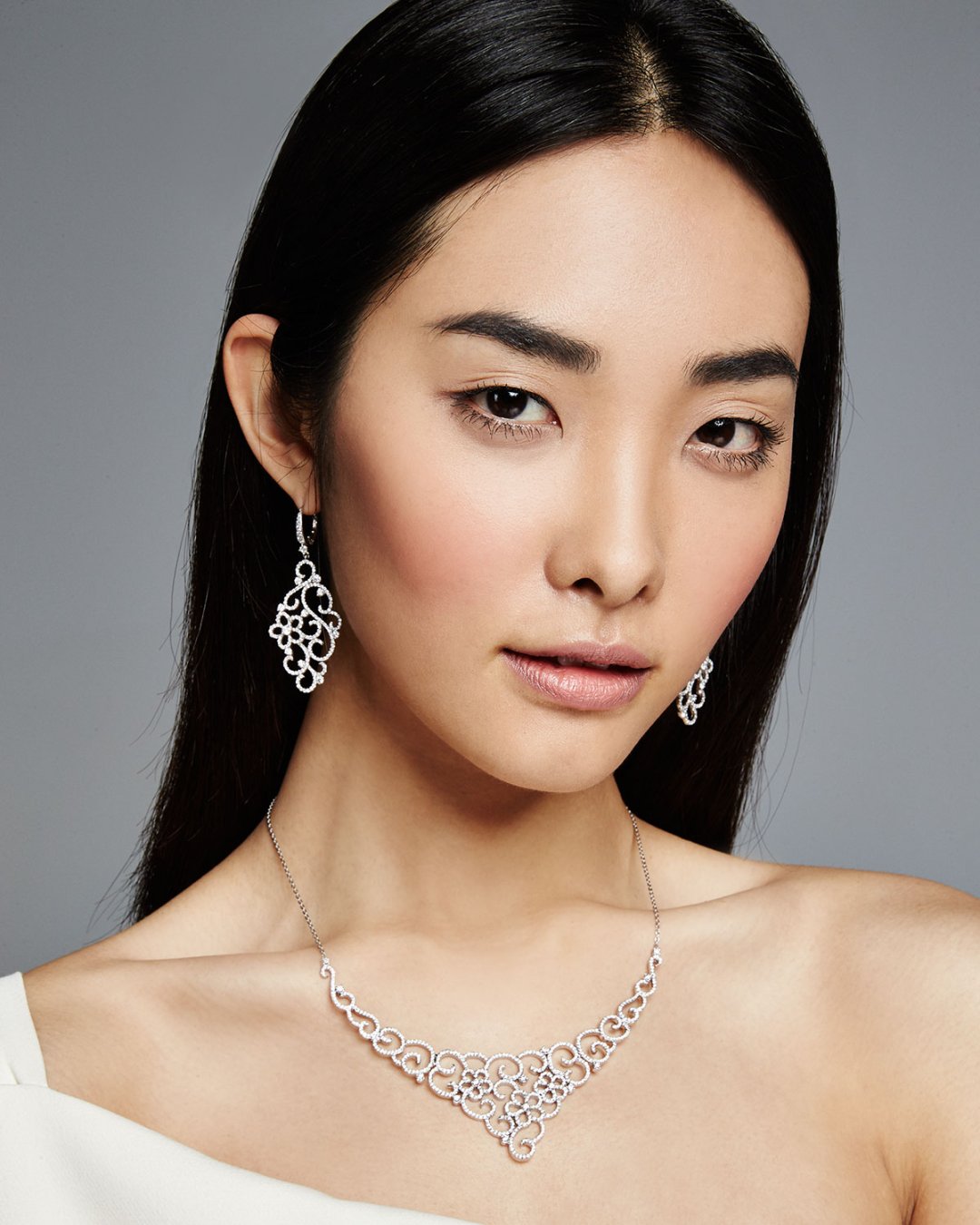 10. Wedding Gifts
Attending a spring wedding? Earn a place in their hearts with a thoughtful token to help them start their life together. (Though not usually recommended, you have our approval to go rogue and shop off the registry with these top #NMinsider picks.)