Alice + Olivia Spring 2017 See Now, Buy Now
February 24, 2017
Stacey Bendet is much more than the CEO and Creative Director of alice + olivia—above everything she is a mother, a wife, and a woman who likes to make each day fun! Discover how Bendet practices this mantra with the alice + olivia Spring 2017 collection video below.
Her collection reflects a modern take on vintage Italian romance and draws inspiration from Italian artists' depictions of the four elements on 18th-century playing cards. The idea came to Bendet during a recent trip to Italy, where she found herself captivated by the 16th-century Gardens of Bomarzo. This sacred grove—also known as the "Park of Monsters"—is populated by larger-than-life sculptures. Bendet's vision was to combine the mysticism of the park with the romance of Italy to create a fairytale collection.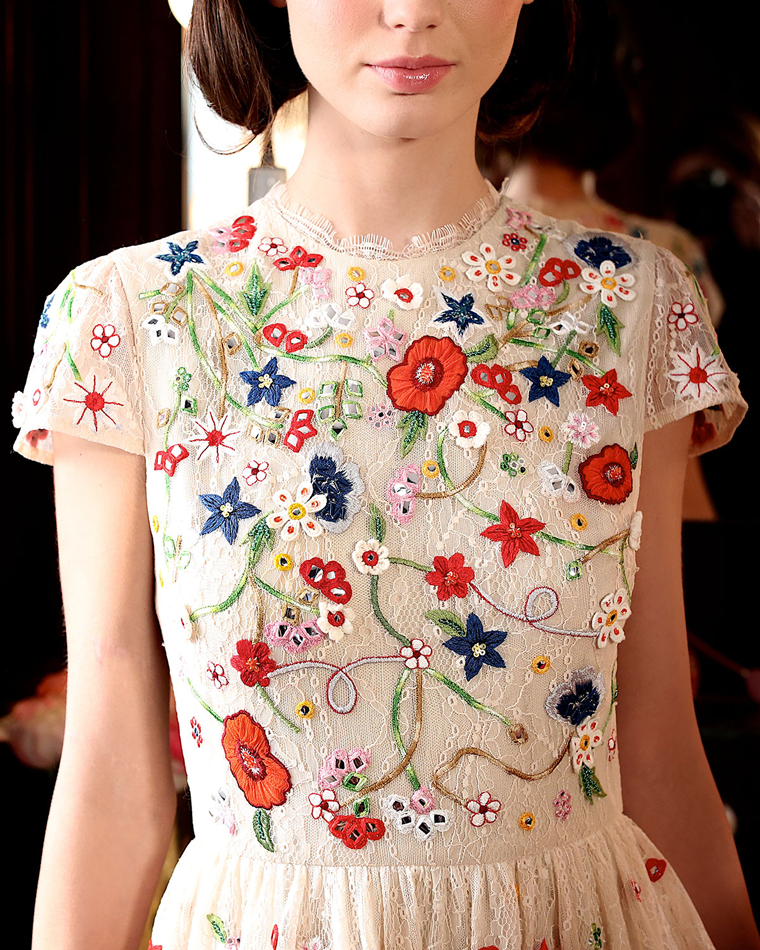 Whimsical elements are incorporated into many of the designs. Printed birds, butterfly appliqués, playful patches, and the iconic "Stace Face" all play a big part. The color palette consists of rainbow tones complemented by graphic black-and-white stripes.
We caught up with Bendet to discuss the collection, her style icons, and the fashion advice she gives her three daughters.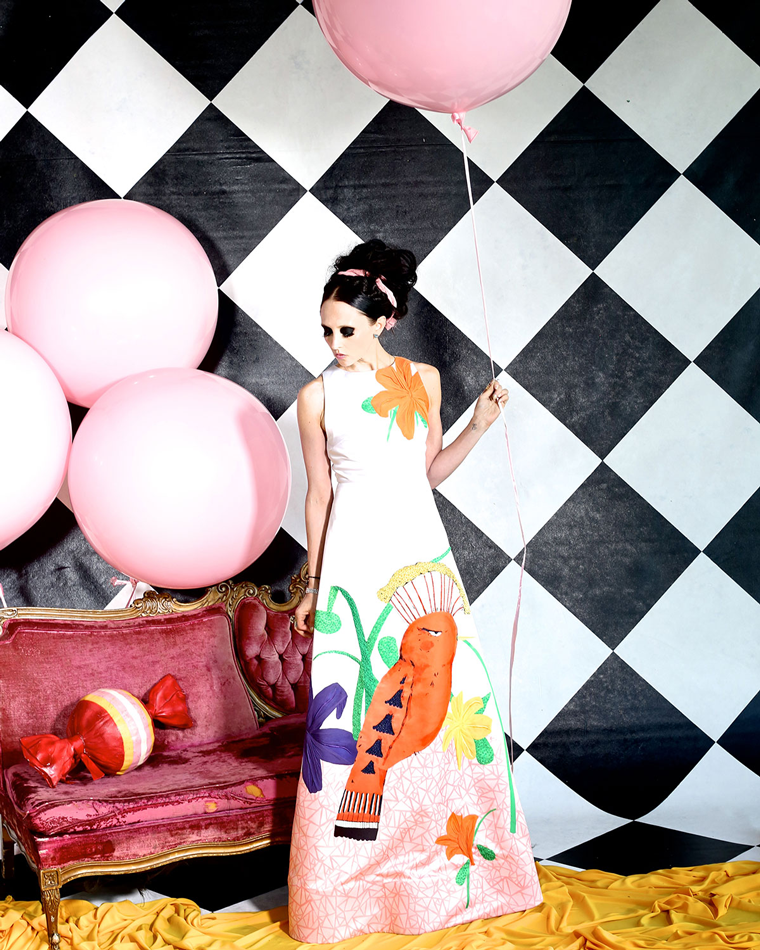 Neiman Marcus: What is your favorite piece from this collection?
Stacey Bendet: I love our rainbow-tiered gown—it makes me smile every time I see it! I also adore all of our handpainted bird dresses.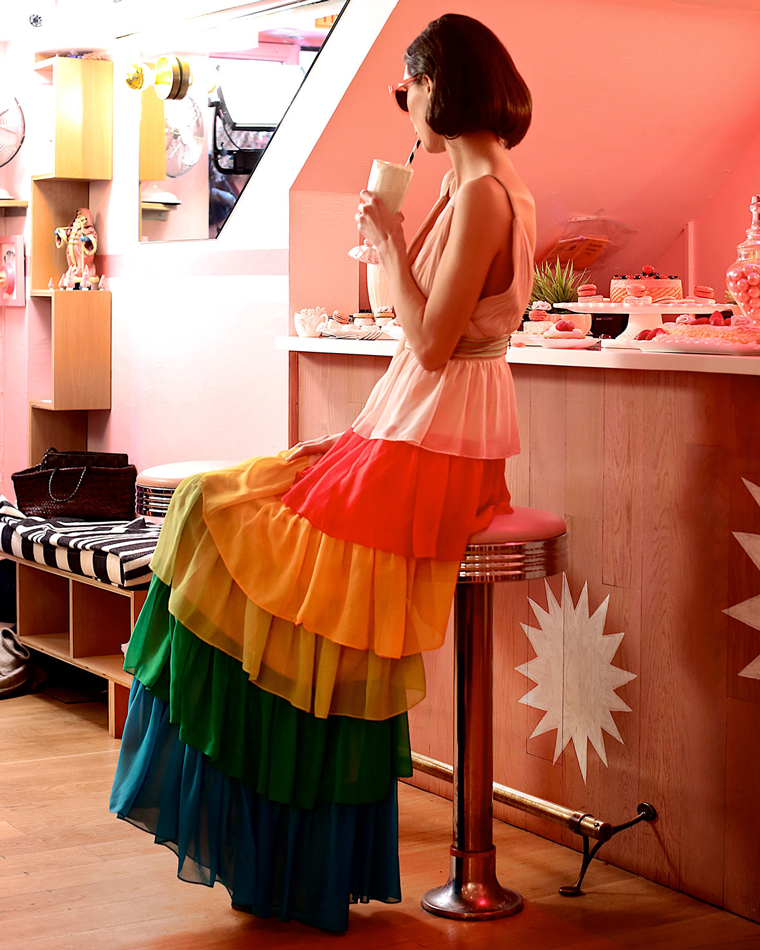 NM: You've partnered with artist Elizabeth Graeber again for Spring 2017. How did this collaboration come to life?
SB: I saw her art on Instagram a while ago and asked her to paint birds for our dressing rooms in our retail stores. I loved how they turned out—so much so that I asked her to collaborate on some birds for our collection!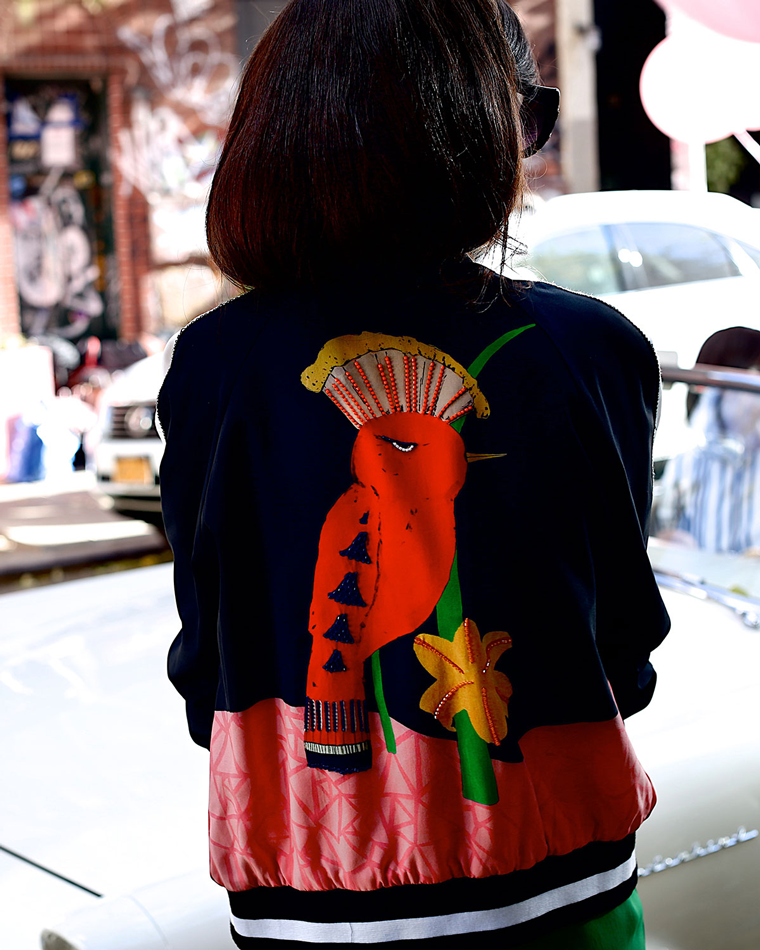 NM: What colors and trends are you most excited about for spring?
SB: Spring is filled with bright colors such as poppy reds, pinks, yellows, and greens. I love full-color dressing, meaning head-to-toe outfits in one solid, bold color. But in general, color always makes me happy!
NM: You have three little girls. What is the best piece of fashion advice you can give them?
SB: To be yourself! I love that I have three daughters, each with her own unique style. My middle daughter puts together the coolest outfits—she truly inspires me with everything she pairs together. My one rule is that jersey leggings are NOT pants.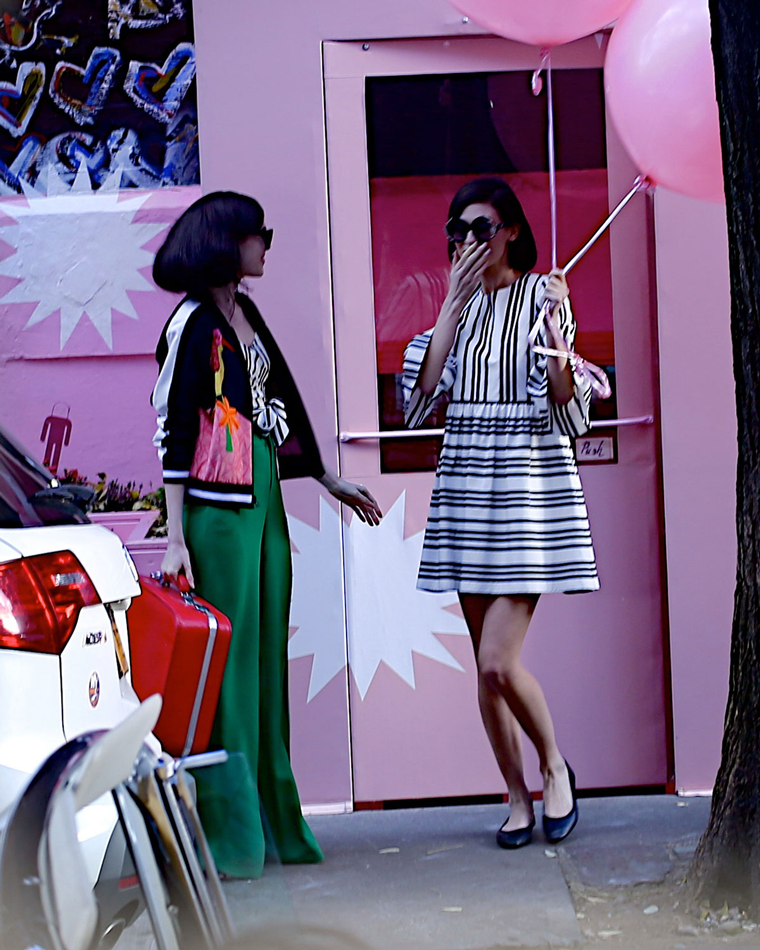 NM: You're known for saying that you like to make sure every day has a little bit of fun. Describe your perfect day.
SB: I'd start my day with a long yoga practice, followed by breakfast with my ladies. After that, I'd get to work—I feel so lucky to have a job that is fun for me every day. It is also important to me to spend time with my husband and daughters. One of my favorite things is to have four or five other families over for a big family dinner. The kids all eat at one table and the adults at another, and it's always a wonderful mix of friends and family.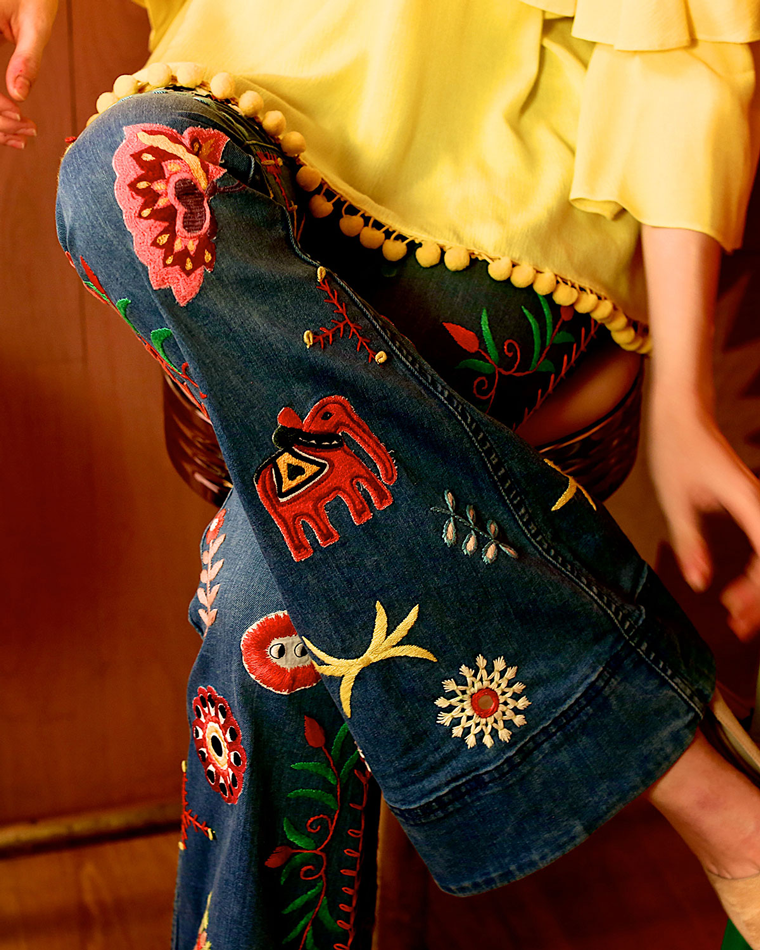 NM: You are often photographed in a pair of fun, oversized sunglasses. How many pairs of sunglasses can we find in your accessories wardrobe?
SB: I have no idea—probably too many!
NM: Who are your personal style icons?
SB: This is always a hard question for me to answer because I admire so many women. I love women who define their own style and who have their own look and vibe.
Shop the alice + olivia See Now, Buy Now collection on NeimanMarcus.com.