A Conversation With: Hannah Coffin of Needle & Thread
June 24, 2016
From floral dungarees to floor-length gowns — the 2016 Needle & Thread Pre-Fall collection is nothing short of a Victorian dream. New to Neiman Marcus, this exquisite line is made up of detailed embellishments and laced collars, along with subtle influences from the Eastern hemisphere. We caught up with Founder and Creative Director Hannah Coffin to learn more about this British contemporary brand and its latest collection.
Neiman Marcus: As the Creative Director of Needle & Thread, what was your inspiration behind the 2016 Pre-Fall collection?
The Pre-Fall collection was a very exciting one for us. This season, we've referenced woodland fairytales through beautiful, delicate butterflies and whimsical embroidery. The line revisits traditional Victorian styling — think high-neck lace and ruffle blouses layered over pretty bib-lace dresses. We've also introduced some more relaxed pieces — our Floral Lace Dungarees have made a real statement this season, and we've loved seeing girls' reactions to them.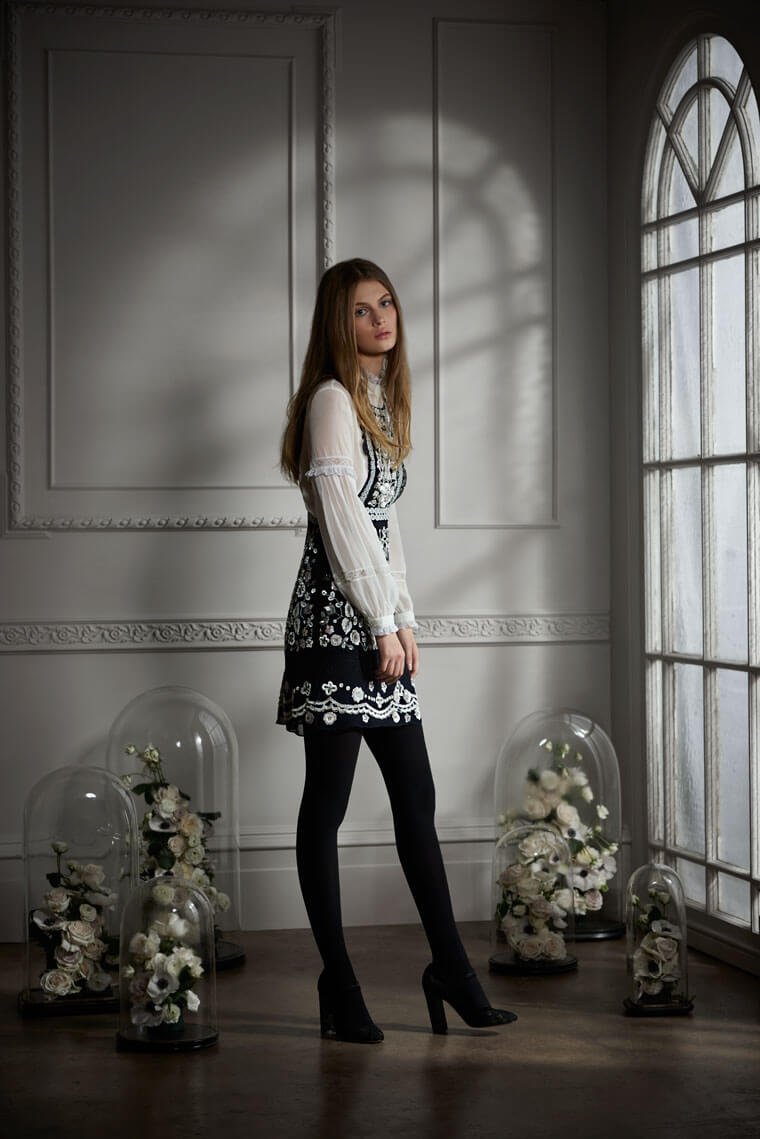 NM: Can you speak more to the collection's worldly influences?
I have spent considerable time in India throughout my career—it has almost become a second home. It's my favorite country, and that is reflected in the brand's DNA. I have long been fascinated by India's appreciation of color, textile, and print. As a designer and a Creative Director, being well traveled is so important. It's enabled me to understand a client's requirements — both for cultural purposes and preference. How a woman dresses for a certain occasion differs from city to city. It's a riveting part of the job.
 
NM: Feminine florals appear to be a recurring theme. Can you talk us through a few key pieces and how you want a woman to feel when she wears them?
She should feel beautiful, confident, and understood. Our Embroidery Lace Prom Dress makes every girl feel fabulous when she puts it on. It's the careful consideration of the floral motifs and the flattering shape that has made it a bestseller for this season. Our Floral Dungarees are a recent addition to the brand, and they deliver playfulness and fun to the collection. That's what fashion is all about.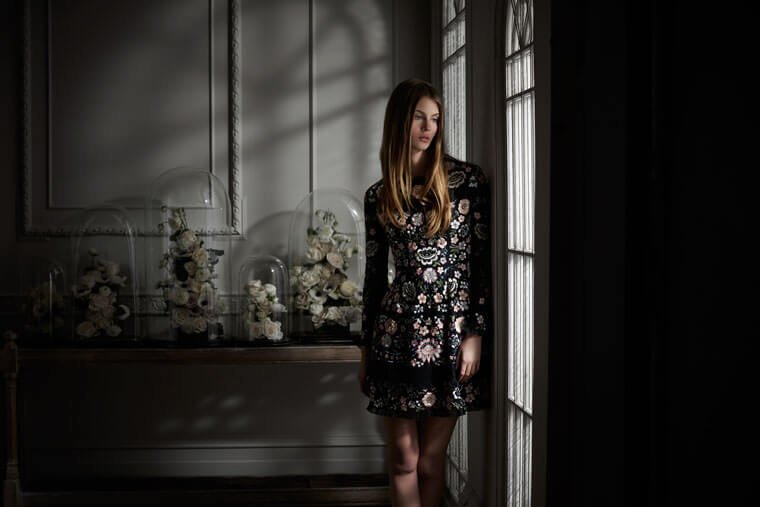 NM: This collection displays a wide variety of gorgeous pieces. What type of event was in mind when curating the line?
More recently, it's been wonderful to see such fabulous content coming through our Instagram. We see our clients wearing our pieces to birthdays, barbecues, weddings, and graduations. It's a real honor to be a part of cherished life moments.
For Pre-Fall, we developed the collection to offer more everyday pieces, too. Our signature Bomber Jackets look fantastic when teamed with denim. Styling essentials, such as lace collared shirts and maxiskirts, can easily form part of your workwear wardrobe.
NM: What role have embellishments and intricate details played in the development of Needle & Thread collections?
The art of surface decoration has played a valuable part of our identity from the very beginning. It's what made us stand out and gain recognition. Much of the design inspiration comes from a personal appreciation of color and textile, and this will continue across the collections as we add new categories to our product mix.
NM: If you had to choose, which is your favorite piece from the Pre-Fall collection?
This season, the Floral Lace Dungarees have played an important part in my wardrobe. They really do epitomize the ever-challenging nature of smart and casual styling. I feel just as comfortable wearing them to an important board meeting as I do for a fun dinner date on Saturday night.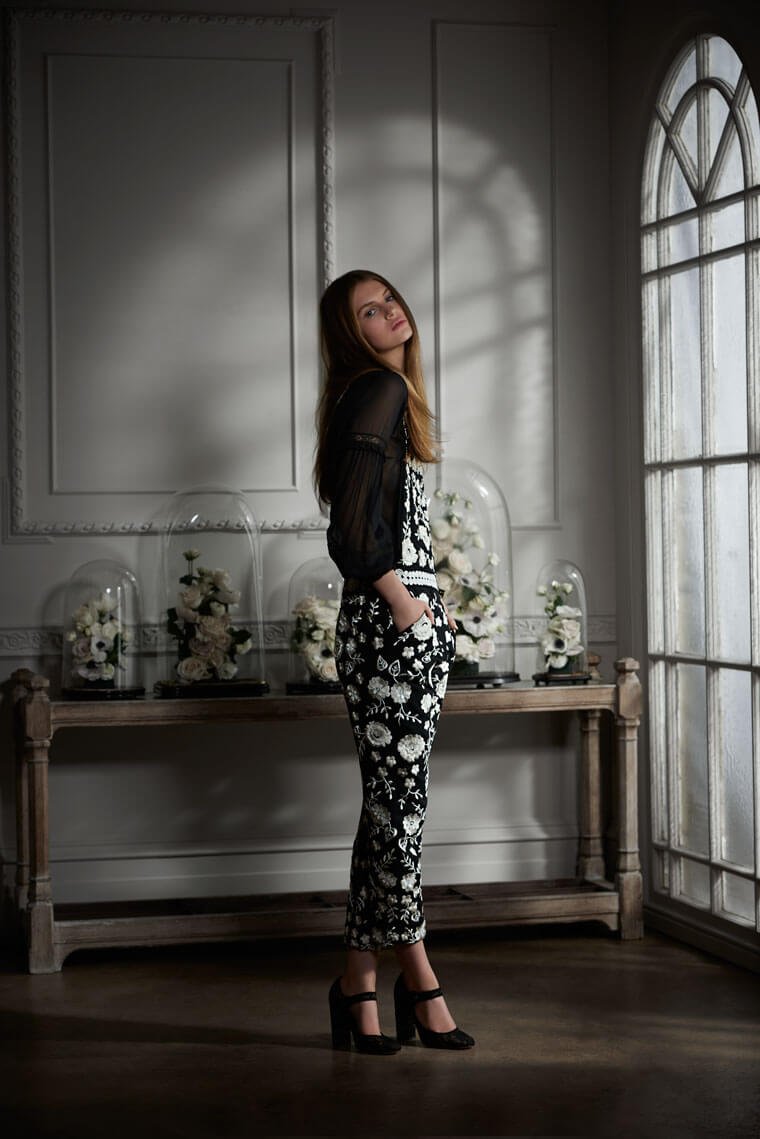 NM: Describe the Needle & Thread woman.
What I love most about the Needle & Thread woman is that she continues to diversify and challenge us as designers. She has a keen eye for detail and is confident when it comes to her personal style and her femininity.
 
NM: Tell us about the history of Needle & Thread. How did the brand come to be?
I launched Needle & Thread in April of 2013. Back then, it was a capsule collection of embellished dresses. It was clear early on that there was a reassuring appetite for the Needle & Thread aesthetic — and we quickly established a retail clientele.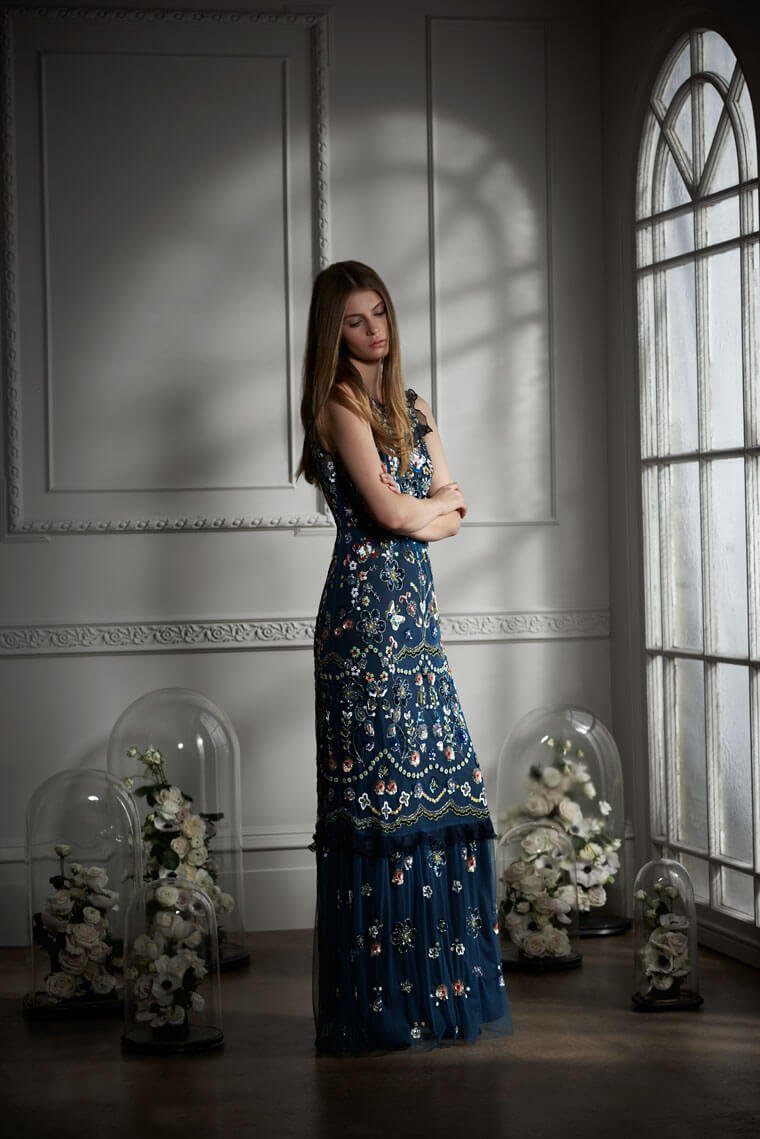 NM: Can you give us any hints as to what the future holds for Needle & Thread?
I wish I could — but we love the element of surprise with each collection. We have some really exciting developments in the upcoming seasons, and we can't wait to share them with you.
Pre-order the Needle & Thread Pre-Fall collection at NeimanMarcus.com.