A Conversation With: Jonathan Saunders
March 9, 2017
Six months into his new gig as the first-ever Chief Creative Officer at Diane von Furstenberg, the Glasgow-born designer presented a universally lauded collection—and sat down in the brand's lower Manhattan showroom for tea and a chat with NM Fashion Director Ken Downing.
See below for Saunders' one-on-one interview with Downing, and read on to learn more about his success with the brand.
Ken Downing: So how long have we known each other?
Jonathan Saunders: Twelve years. My first collection—you were there.
KD: How did you and Diane first meet?
JS: She's friends with Christian Louboutin and had come along with him to one of my shows. But the next meeting was the more important meeting. It was at 10 Downing Street. I met Diane there properly. We stopped to talk. So that was kind of wonderful and memorable.
KD: I like Downing Street, obviously. The guards always remember me. They're like, "Oh, yes, Ken Downing, you've been here before."
JS: The British sense of humor… So, yeah, we met there. Then years passed and I got a phone call. I'd decided to take a break and regroup to focus on furniture, which was where I started before I moved into textiles and fashion. I was like, "I'm going to have a different pace of life. It's going to be me and my art, and I'm going to concentrate on that for a while."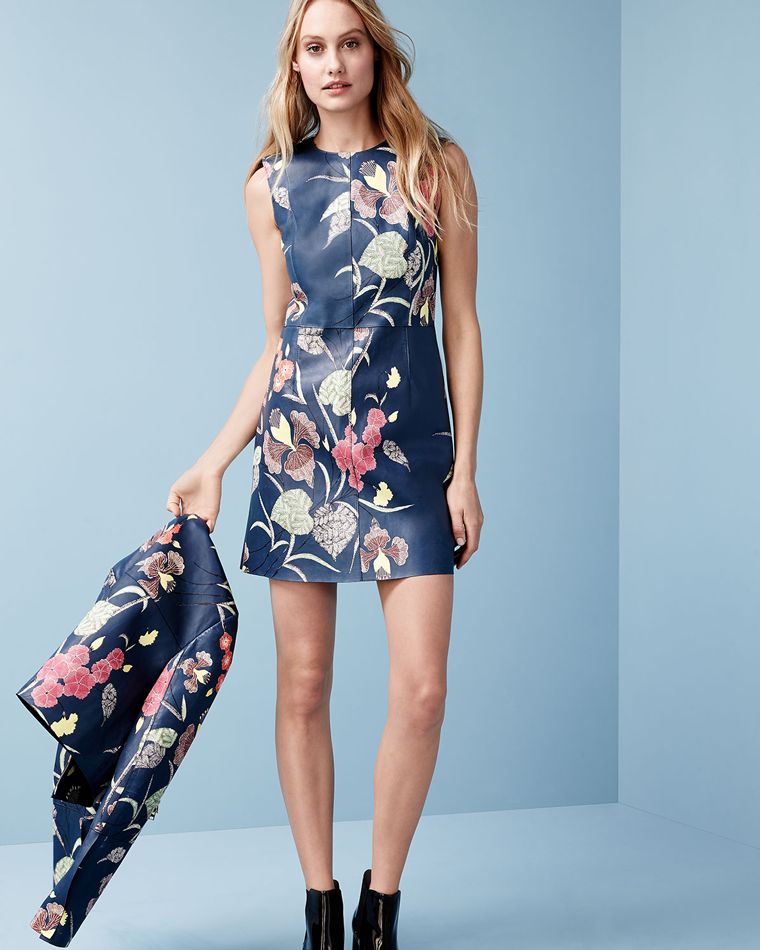 KD: And did Diane disrupt that?
JS: Diane completely disrupted that! I went to meet her, and we started talking. Two hours later, we were still talking, and I was saying "we" instead of "you." I came to consult on the brand and never left.
KD: Are there amazing archives? Did you go back to ideas from the past, or is it all about going forward?
JS: Diane founded the brand as a very modern thinker. She was an entrepreneur who understood what women wanted. Because she wanted the same things—to be able to work, to have fun and, you know, meet a guy, and be a businesswoman. That attitude for me is what is important to interpret in a modern way. I don't want to look too much to the past. I want to move it forward while still maintaining all of those values the brand started with. The mixture of prints and colors is such an important part of it.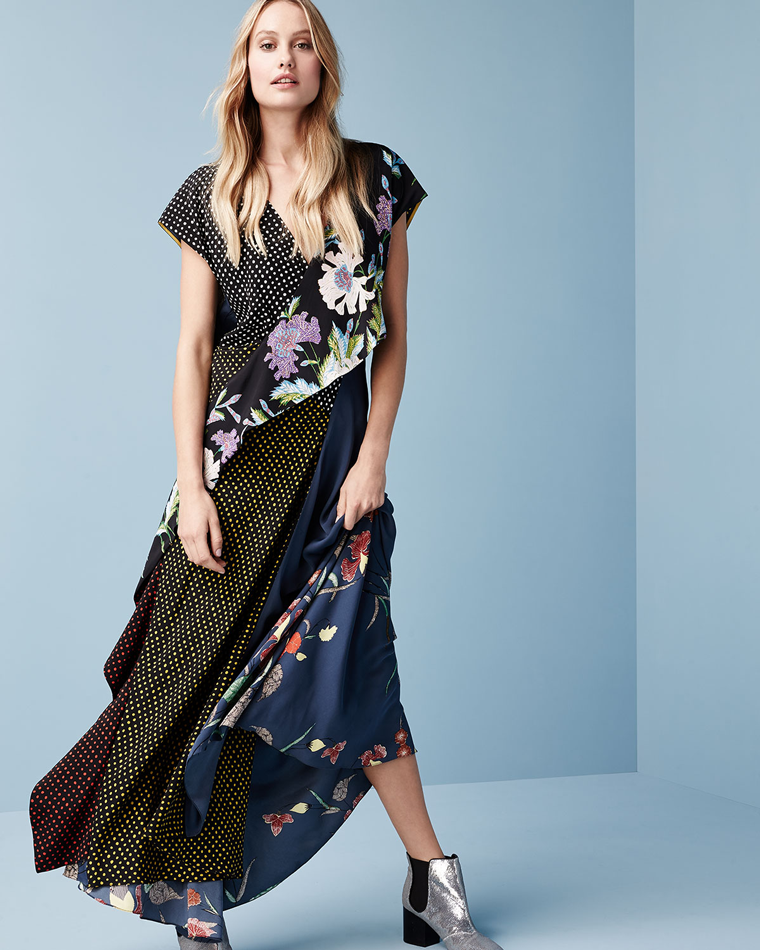 KD: The other thing you've done, which is a bold move and something I applaud enormously, is walk away from runway shows. You presented the collection on a few models in a private space, where we were able to chat and hear from you exactly what the clothes were about. We got so much more from that than watching models parade by in a 13-minute presentation.
JS: Totally. I think it's especially important in these initial stages of trying to evolve DVF and push it into the future. It isn't just about me designing a collection and coming up with new ideas. It's also about talking to people and understanding their relationship with this brand. It was important to have that one-on-one time.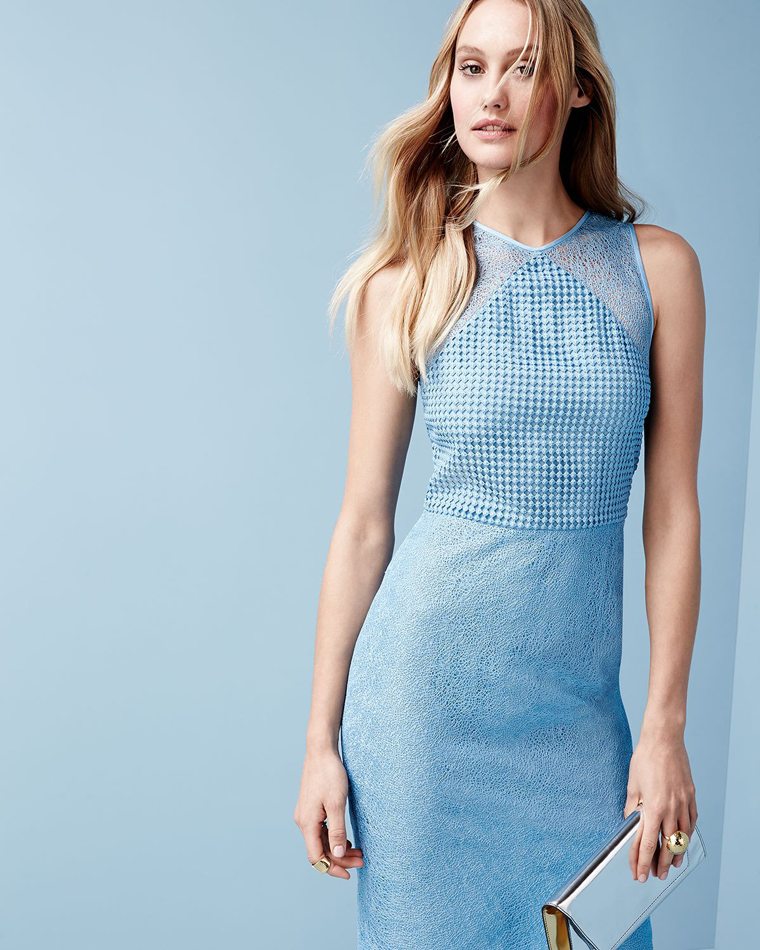 KD: It's interesting you say that, because I hear from many people that, without the runway, they can't dream. Do you find it hard to design clothes without imagining the entire presentation?
JS: Not at all. I've had runway shows for my own brand, and you get used to that as a way to communicate that idea of a season. But there are also times where it feels important to have a connection with the clothes where you can touch them and feel them. We've had a very positive response from it.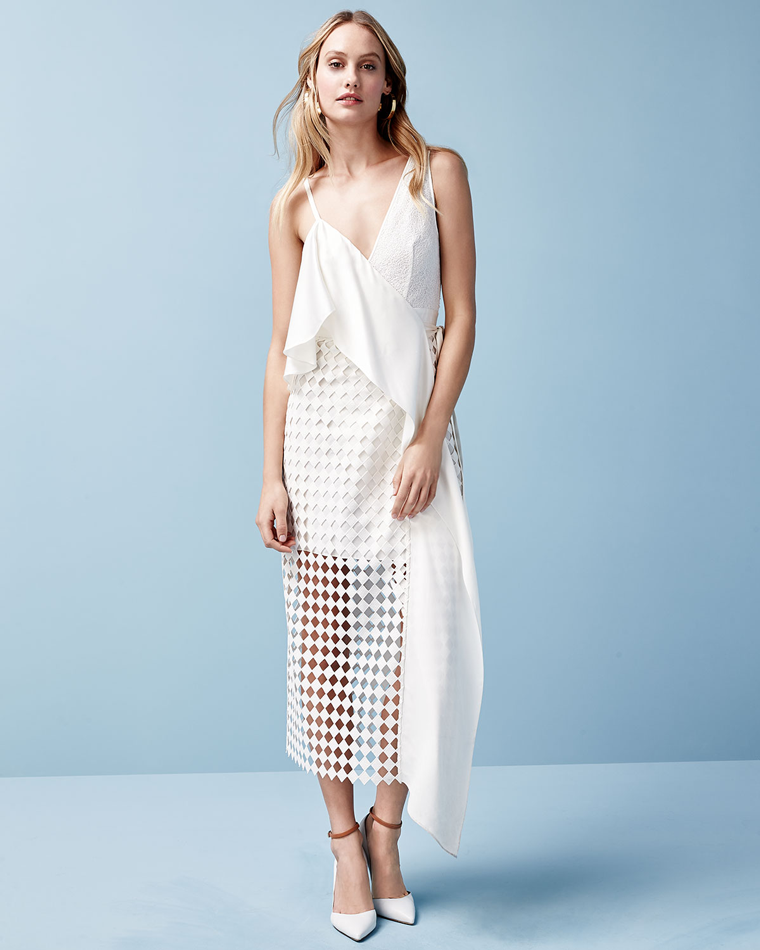 KD: You're also rebranding the label?
JS: I worked with a team of art directors, and we designed the logo, the new packaging for the brand. There's a new monogram that's just been finished, too.
KD: You've been a busy boy since you came here a few months ago. Is this the first time you've lived in the U.S.? Is Manhattan treating you well?
JS: I love it. Everything is possible and everything is easy, you know? I live in the West Village. I take my dog, Amber, out—she's just made it over from London.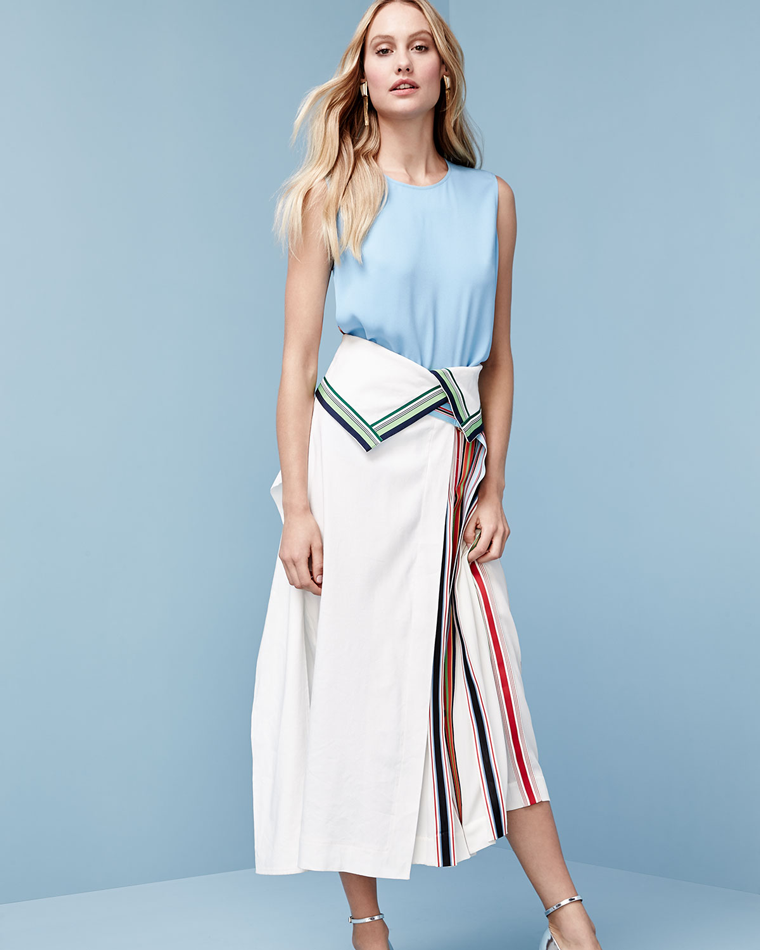 KD: I heard Diane actually flew to London to get the dog. That's a very special dog. The dog flies better than I do.
JS: Likewise! She's getting a bit old—she's 14—but she's embraced New York wholeheartedly. So I take her out for a walk in the morning, then I come here and work on the ever-moving calendar and connect with the design team and creative services and PR and all the different departments. It's been an exciting process, for sure. It's a wonderful team that really believes in the brand.
KD: And you're still doing furniture?
JS: I am, yeah. Ever since I was a kid I just loved making things. I would paint stones great colors and build small towers out of them. I would paint bits of furniture. Just always making stuff.
KD: Diane is truly one of the most inspirational people in the world. And this is such a fantastic match, because you love color, prints, femininity, and making cool clothes for girls. What's the most important thing you've learned from Diane?
JS: I think it's just her stories. Those moments in her life where clothes and practicalities and the limitations of everyday life and travel have really inspired her to continue creating all these years. It's a brand that's been around for 40 years. So I think just continually being able to talk to Diane about the reasons she's created this and why it's important for women. That for me has been the strongest message.
Shop the Diane von Furstenberg Spring 2017 collection at Neiman Marcus.com.