Conversation with: Lainy Hedaya
October 17, 2016
Chanel's BOY·FRIEND watch was a big hit, and is probably the most coveted watch on the market. The sleek and sexy design is anything but bulky. It's essentially a tool to tell time – the most precious gift of life, while still maintaining that elevated aesthetic. It's no wonder why people get into watches; it's the ultimate functionality meets design.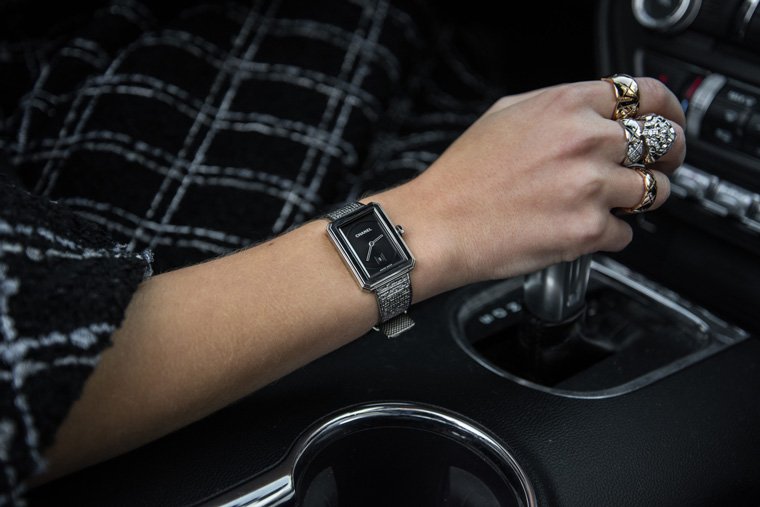 This fascination we have with time is correlated to human nature and the meaning of life. All the while, patience comes into play, and that quick moving dial can be a mental block for how much we feel like we need to get done, and how much we need to enjoy. And sometimes, we forget the latter, which is part of life's balancing act. It's not easy to forget though when you have this beauty on your wrist.
This year, Chanel launched the BOY·FRIEND watch in a steel tweed. With its octagonal face inspired by the legendary Nº5 bottle and place Vendôme, the BOY·FRIEND Tweed pays homage to the emblematic codes of the House and gives time a new allure with a truly modern bracelet fabricated in bendable steel that feels like heaven on your wrist.
Images by Danika Baum & edited by Lainy Hedaya. In partnership with Chanel & Neiman Marcus.