A Conversation With: Marion Bartoli
August 30, 2016
2013 Wimbledon champion Marion Bartoli is primarily known as a tennis powerhouse, but has recently extended her talents to the fashion world. With the Fila design team by her side Bartoli launched the Love Fila By Marion Bartoli collection. The activewear line is making a splash on and off the court, and we couldn't wait to hear more.
Read on to discover the designer's inspiration, creative process, and experience.
Neiman Marcus: Why did you decide to collaborate with Fila for the Love Fila By Marion Bartoli collection?
Marion Bartoli: I've always loved the brand and loved the players who were wearing the brand. From Björn Borg to Kim Clijsters, they were just so cool — all of them. It just came together naturally. We are all so passionate about aesthetic and fashion. We love sport, and we love style — we're the perfect match. Today I am pinching myself to see if it's actually true. My name will be next to Fila — it's incredible. I am so thankful and grateful to Fila for giving me this opportunity. I am sure we will achieve amazing things together because we are fueled by the same value: passion for perfection.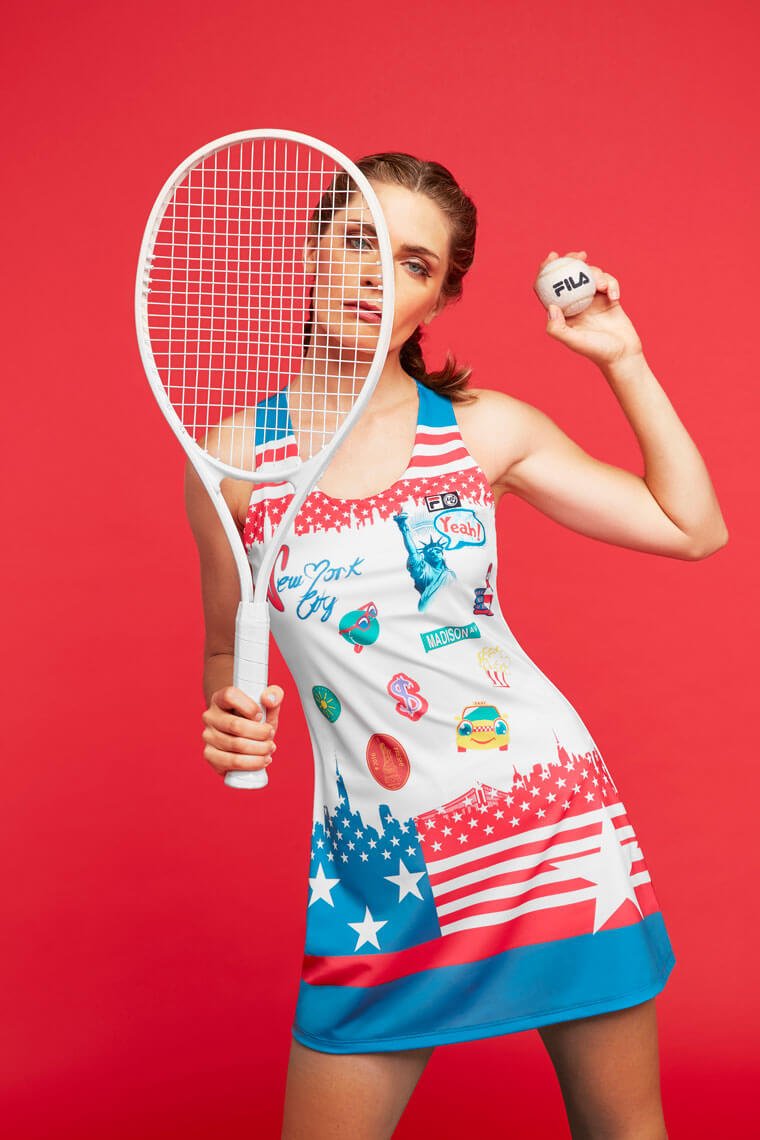 NM: You've always had a life outside of the game. Did that make the transition easier?
MB: I found it a lot easier to make the transition because I always knew where I was going after tennis — I knew I would be a fashion designer. But I still keep a bit of tennis in my life; it's important for my balance. I am involved in wheelchair tennis in France with my foundation, and I also commentate in French and English for the Grand Slams. It's just the perfect life for me.
NM: What was your goal with the Love Fila By Marion Bartoli collection?
MB: My goal for the collection was to bring fashion to the tennis court and vice versa. I've always felt more could be done, and Fila was the perfect match to do so. It was all about bringing back the coolness of the brand with a new view. We bring the best out in each other — we bring our passion out.
NM: How long have you known that fashion would be the route you would take post-tennis?
MB: I started to sketch and draw before I even started to play tennis. I started tennis at 5-and-a-half-years-old, but I started drawing when I was 4. It's always been a passion of mine. I used to travel with my paints on the tennis tours. Before my Wimbledon Final in 2013, I painted for four hours in a row!
NM: Can you describe your design experience? We'd love to hear about your time at Central Saint Martins in London.
MB: I asked my teacher at my fashion school in London, Central Saint Martins, to give me extra classes in print. I was very interested in perfecting my skills and knowing what was possible and not possible to do.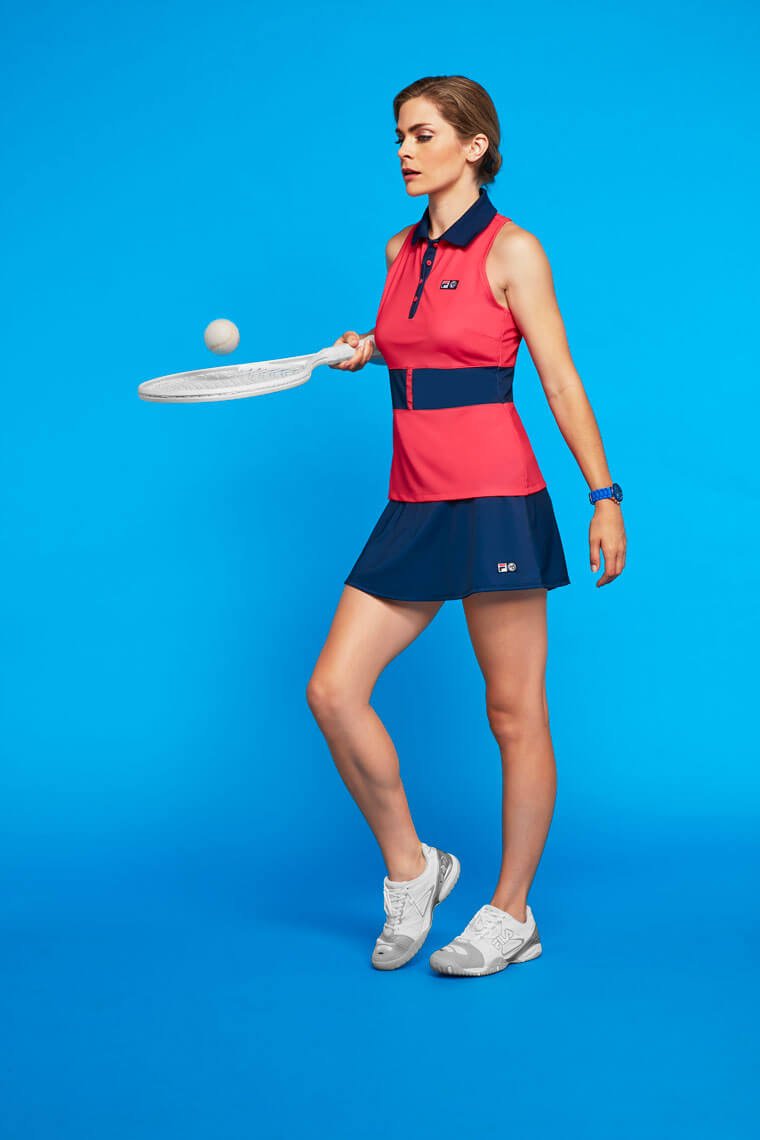 NM: How did your own experiences and needs as a tennis player influence this collection in terms of fashion and function?
MB: Of course having played the game myself professionally for 15 years was a strong base. But still I felt I needed to be at the top of my game, so I took those extra classes. First I focused on the aesthetic and the shapes. It was so crucial to get the full line right in terms of cuts, so I put my energy into that. The ideas for the prints came after.
NM: Are there concepts from tennis (training, competitive instinct, hard work) that you now apply or that help you succeed in your role as a designer and businesswoman?
MB: I really feel that what I needed on the tennis court to be successful is what I need now in my new life. I know I need to work even harder than before because I need to prove to the world I can do something more. It's such an amazing thing to wake up every morning and do something I absolutely adore. It doesn't feel like work — it feels like a passion. But there is one thing I know: If I want to be one of the best, just like in tennis, I will need to work very hard. I will need to be very humble, bounce back from disappointment and keep moving forward. It's the only way to have a chance to succeed.
NM: When it comes to on-court apparel, tennis is a sport where fashion plays an integral role. How do you think the aesthetics of tennis fashion have evolved in recent years?
MB: I think brands have tried many different things, but I think a lot more can be done, and that's really exciting. I think tennis fashions are now being influenced by the runway, which is quite incredible.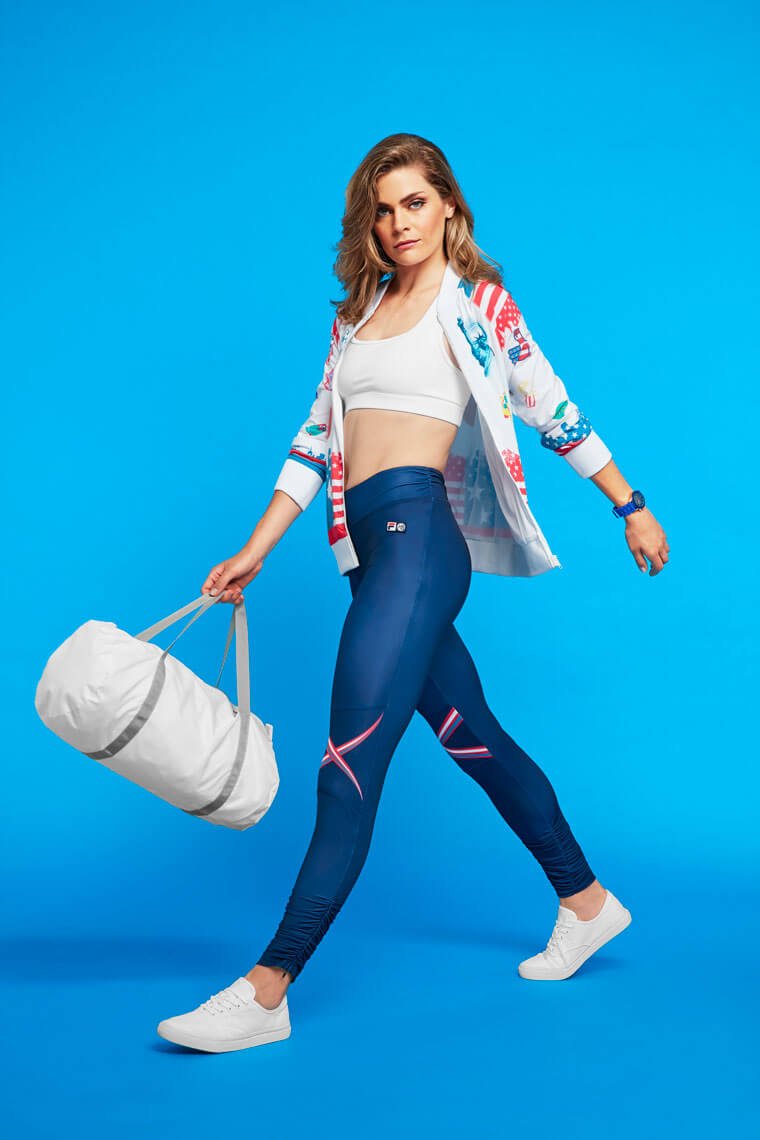 NM: If you had to pick one favorite piece, which would it be and why?
MB: My favorite piece is the bomber jacket — I love everything about it. It is fun but very stylish and elegant, it's comfortable yet attractive. It has everything I think of when designing a piece for women. Attractive and comfortable, but most importantly that little je ne sais quoi that makes a woman feel effortlessly cool.
NM: We love how versatile the collection is. Which piece can woman effortlessly transition from court or gym to work or dinner?
MB: I would say the bomber jacket. It's so easy to pair with a nice pair of jeans and some heels — just like that, voila, you're dressed up!
Shop the Love Fila By Marion Bartoli collection at NeimanMarcus.com.