David Yurman: The Creative's Process
December 8, 2016
From passionate sculptor to premier jewelry designer, David Yurman explores the world of shape and form.
Whenever that moment of inspiration hits, a shape grabs his attention or an experience sparks an emotion, David Yurman grabs a pen and paper and starts sketching. "Art is all about the moment," says the sculptor-turned-jewelry designer. "If you see something that touches you and you don't capture it, then you lose your connection to it."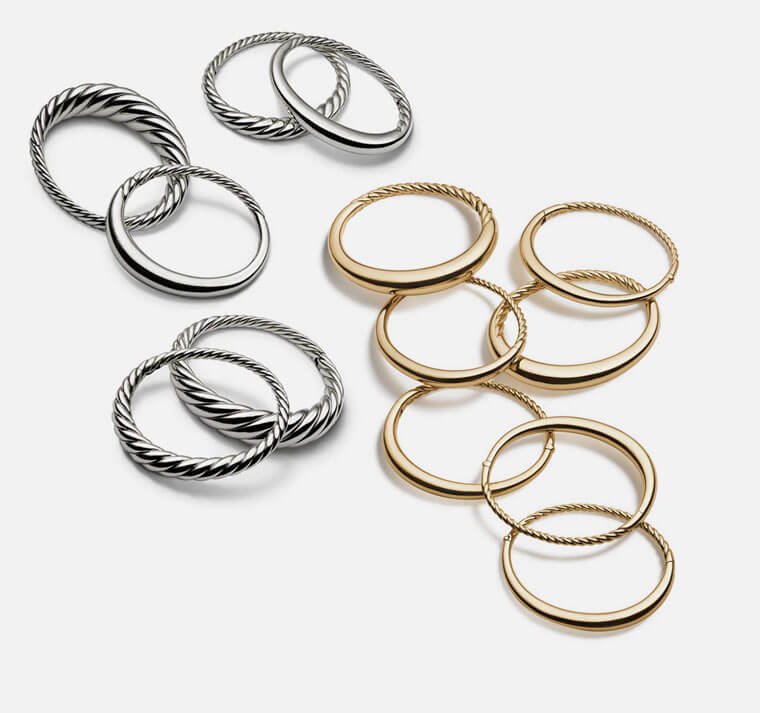 Time was, a paper napkin often served as his sketchpad (in a pinch, it still does). But 36 years after Yurman and his wife, Sybil, launched the jewelry company that bears his name, napkins have given way to Moleskine notebooks. "When something touches you visually, you have to plug in to it," he says. "You can't force it, but you have to be available to the moment. Putting pen to paper is a simple way to do that."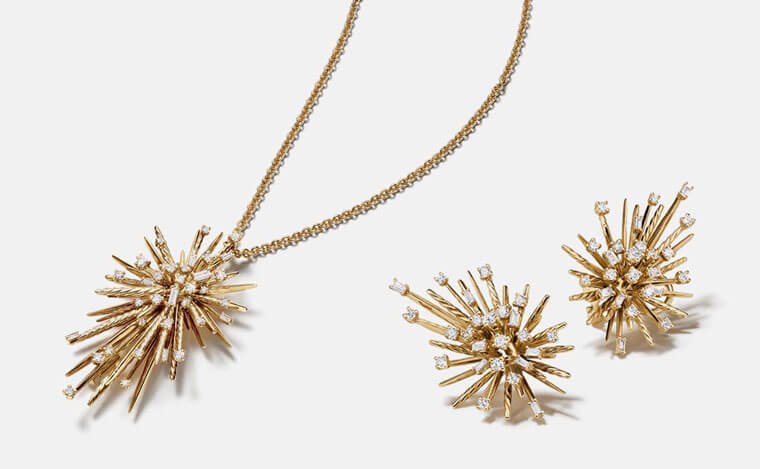 Case in point: The new Supernova Collection, an evolution of an earlier series inspired by a fireworks show the Yurmans watched from their Paris hotel balcony several years ago. The initial design didn't quite do the memory justice. "Sybil said, 'I want more of an explosion. I want it to be more random and spiky and dangerous,' " says Yurman. Reconfigured with baguette diamonds (a first for Yurman), Supernova's pendant, earrings, and bracelet are indeed more explosive, evoking the unabashed exuberance you feel watching fireworks light up the sky.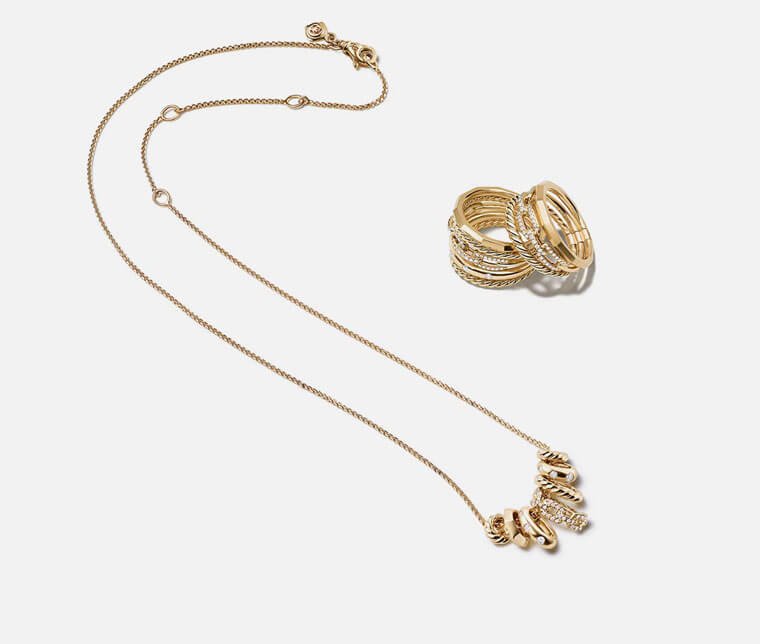 Supernova is hardly the first time Sybil served as collaborator and muse. With virtually every piece Yurman designs, he asks himself: Will Sybil like it? Will she wear it? Will it work with her wardrobe? "It's been that way forever," he says.
"David has a clear sense of balance and proportion that his designs have to meet," says Sybil. "So it's not about my taste level. It's about looking at something that is perfectly balanced in his idiosyncratic language."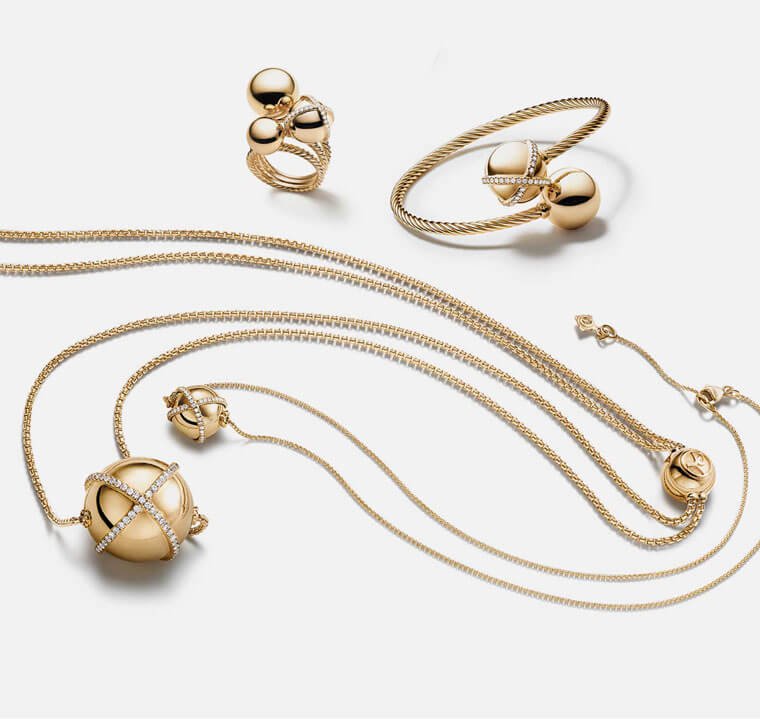 Long before he was David Yurman, America's foremost luxury jewelry designer, he was David Yurman, a Greenwich Village apprentice sculptor trying to impress his then-girlfriend, the painter Sybil Kleinrock, by making her a necklace. When she wore the sculpted bronze piece to an art opening in the early 1970s, the gallery's owner admired it and asked if it was for sale. The couple answered simultaneously: David "no," Sybil "yes." The necklace— named Dante—stayed at the gallery with its new owner. Within a few hours, she had orders for four more. With that, the Yurmans were in business.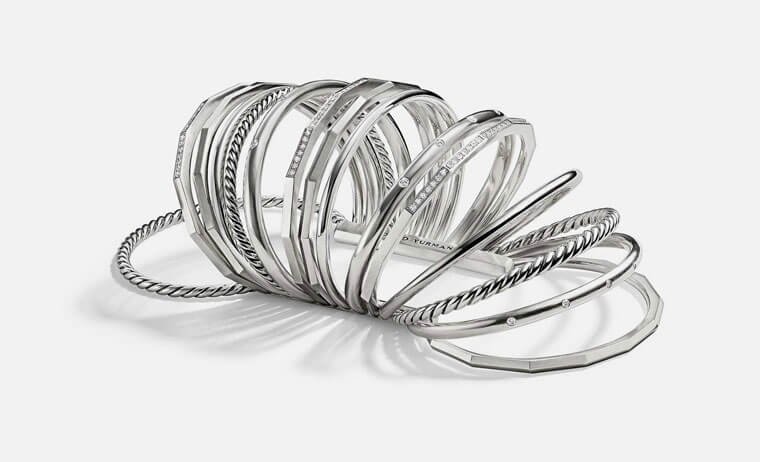 For all its impact, the Dante wasn't destined to become the company's signature. That came nearly a decade later, with the debut of a twisted helix bracelet adorned with gemstones on its caps. To come up with the design, Yurman worked with wires similar to the ones used in his sculptures—bundling, twisting, and warping them. "He redid that bracelet 11 times to get the proportions he wanted," says Sybil. Today, the iconic 1983 Cable is the thread that connects all of his collections—"the river that runs through all of David's sensibilities," she says. "It's constantly evolving." The latest iteration, the boldly minimalist Pure Form Collection, launched in September.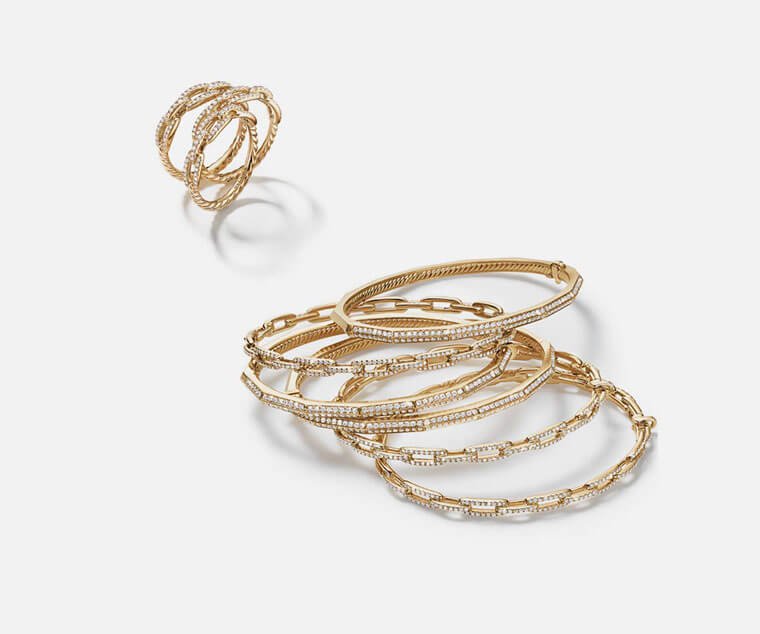 "It's about trying to take Cable out of the norm," Yurman says of the way he continues to be inspired by the design. "We don't have to be identified by our most identifiable form. What holds the collection together is a sense of proportion and craftsmanship—the way it feels on the wrist."
And, oh, what a feeling.
Shop the full David Yurman collection at NeimanMarcus.com.