Introducing CHANEL'S GABRIELLE bag
March 31, 2017
For the first time in six years, CHANEL is officially releasing a new handbag model: the "Gabrielle." We initially caught a glimpse of the style on the Spring 2017 runway, and it has since become a street-style favorite of models, bloggers, and brand devotees alike. The new bag will undoubtedly become a CHANEL staple, starring alongside the "2.55" and "Boy CHANEL" models.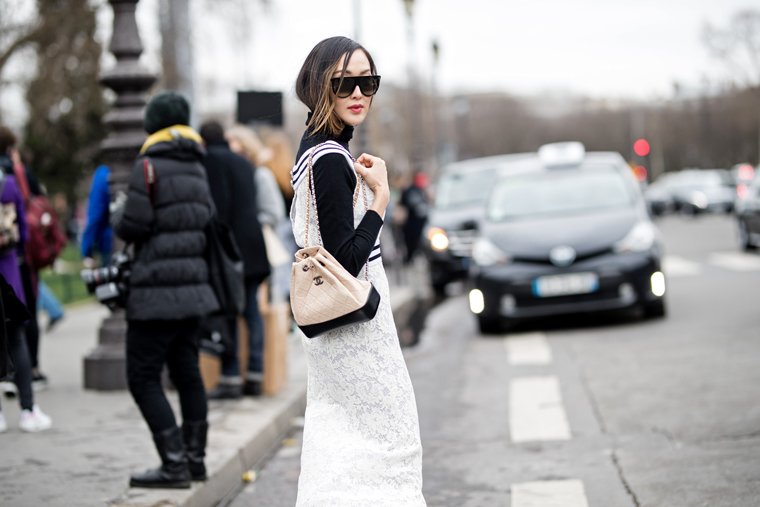 Why is CHANEL choosing to launch a new handbag now? The legendary house has deemed 2017 the year of Gabrielle, the true first name of Mademoiselle CHANEL. Gabrielle was known as a rebellious and free woman who chose her own destiny. She promoted simplicity and comfort in style, and encouraged women to defy conventional dressing.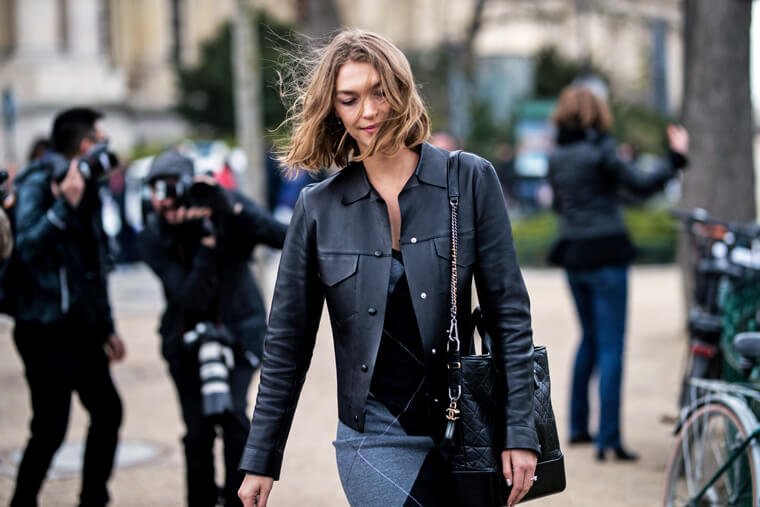 Creative Director Karl Lagerfeld envisioned a four-part campaign dedicated to the founder of the house, starring noteworthy muses Kristen Stewart, Cara Delevingne, Caroline de Maigret, and Pharrell Williams. The captivating short films will be available to view starting April 3. Additionally, CHANEL plans to launch a fragrance devoted to Gabrielle this fall.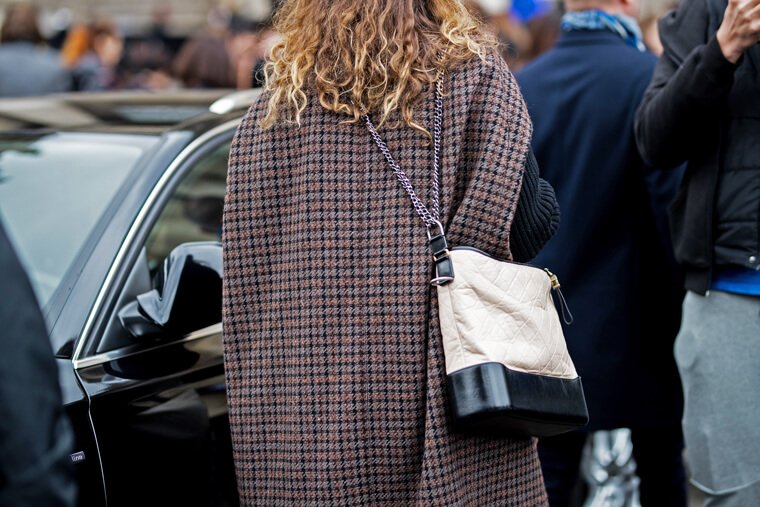 The "Gabrielle" will be offered in several shades and styles designed to be worn various ways. The Hobo, Backpack, Purse, and Shopping Bag are constructed with precious materials and metals—aligning perfectly with the classic CHANEL aesthetic for which the brand is renowned.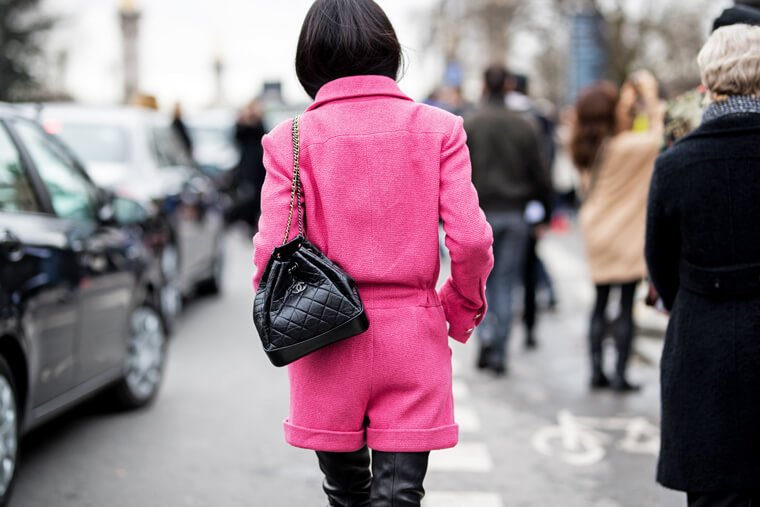 We were lucky enough to chat with influencer Lainy Hedaya of Haute Inhabit to get the inside scoop on all things CHANEL, and how much she adores the recent addition to the handbag line.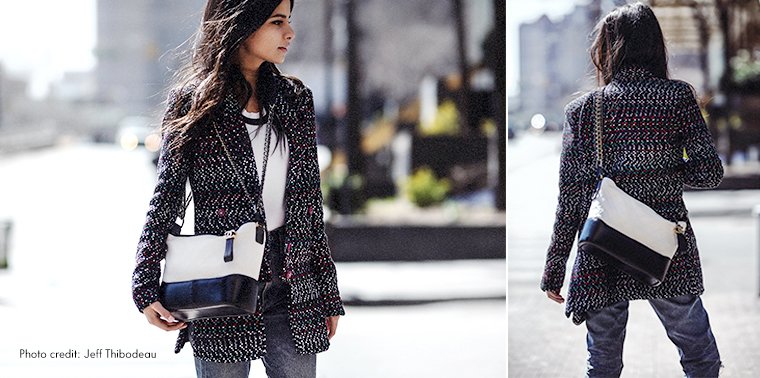 Neiman Marcus: CHANEL'S GABRIELLE bag is certainly causing a stir. What makes this handbag a must-have for spring?
Lainy Hedaya: The thin straps make it an easy and very transitional piece for attire. A lot of influencers love this bag, as it is kind of a change from the regular structured shape we are used to seeing in fashion.
NM: Which style is your favorite? Do you have a favorite color as well?
LH: The large Hobo bag in black and white is my favorite, for sure.
NM: What ensembles would you style with the bag?
LH: I would wear it from meetings to the airport. It is one of those multipurpose investment bags that can work with any outfit.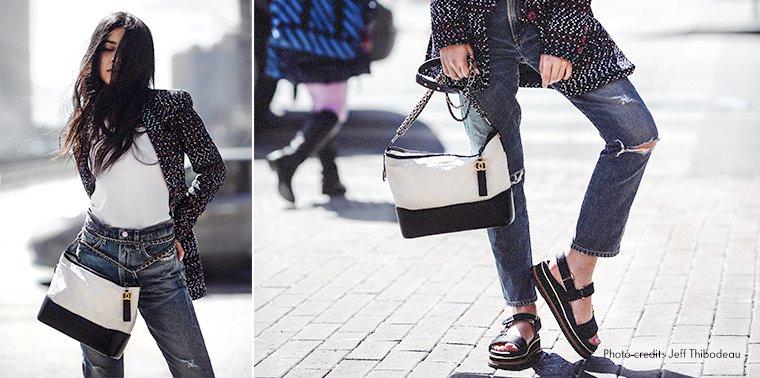 NM: Tell us about the versatility of the bag.
LH: You can wear it different ways based on comfort and/or style. It holds enough for the workingwoman, the mother, and the girl who just owns a lot of makeup.
NM: Name one reason why every woman should own this handbag.
LH: It can be used for any type of occasion, and always, always chic!
NM: We love the detailing and the signature stitching—which aspect of this handbag do you admire the most?
LH: I love how the strap is interchangeable in so many ways.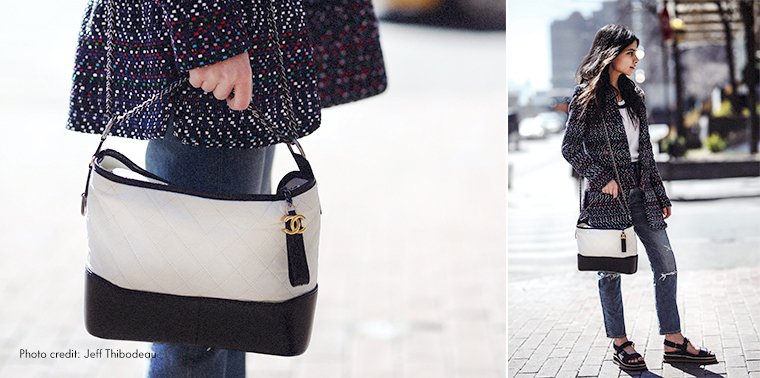 NM: Where do you enjoy going with the bag on your arm?
LH: Mostly to meetings so I can bring my iPad with me.
NM: Name three items you always carry in your handbag.
LH: My wallet, cell phone, and my CHANEL Rouge Coco Baume.
Is the CHANEL "Gabrielle" bag officially on your wish list? Visit the CHANEL Shop at select Neiman Marcus stores.