Love to Give, Fun to Give
December 16, 2016
The holidays are the perfect time to get together with friends and family, but I'd be lying if I said I didn't enjoy getting a little something special under the tree! But… what's even better than getting presents, is giving them! Nothing beats seeing that special someone's face light up when they open THE perfect gift you just gave them. So this year, I teamed up with Neiman Marcus to curate a list of fun to give gift ideas that are sure to delight anyone on your holiday list this season. From my mom to my BFF to Chloe, see which gifts I picked out for everyone on my shopping list.
FOR THE KIDS
I wish you guys could have seen the look on Chloe's face when she got to play her baby piano for the first time. If you remember from my Snapchat, Chloe has a keyboard that she loves to play with, so I knew she would absolutely love this Chloe-sized piano from Neiman Marcus!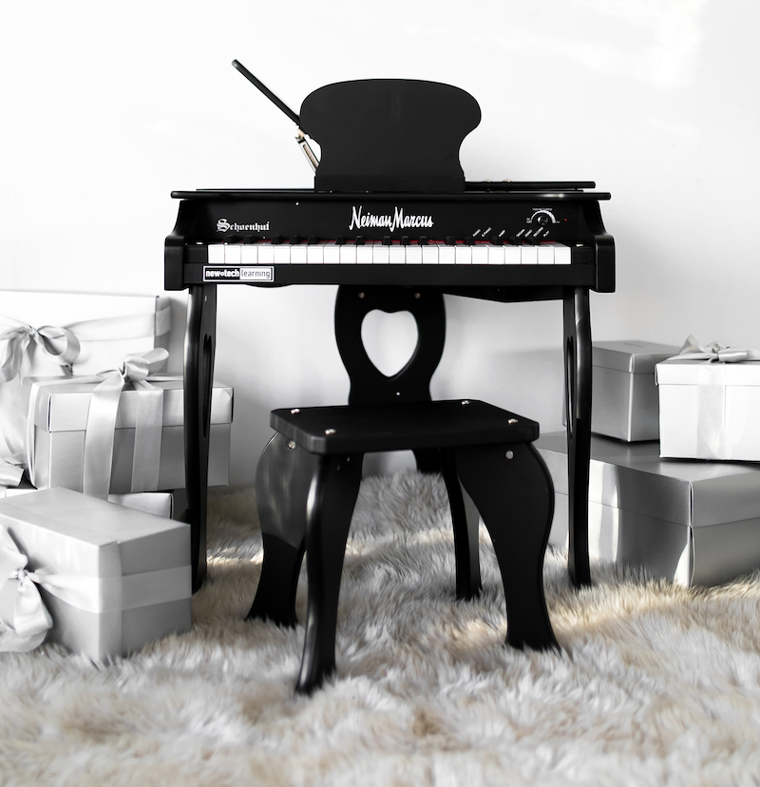 FOR THE SKIN JUNKIE
The girls on CINCteam and I are totally obsessed with the Foreo. It's such a deep clean. You can leave it in the shower- and since it's made out of silicon you don't ever need to change a brush or anything! After I use it, my skin feels baby soft. The best part is that anyone can use it! Guy or girl, anyone would love this!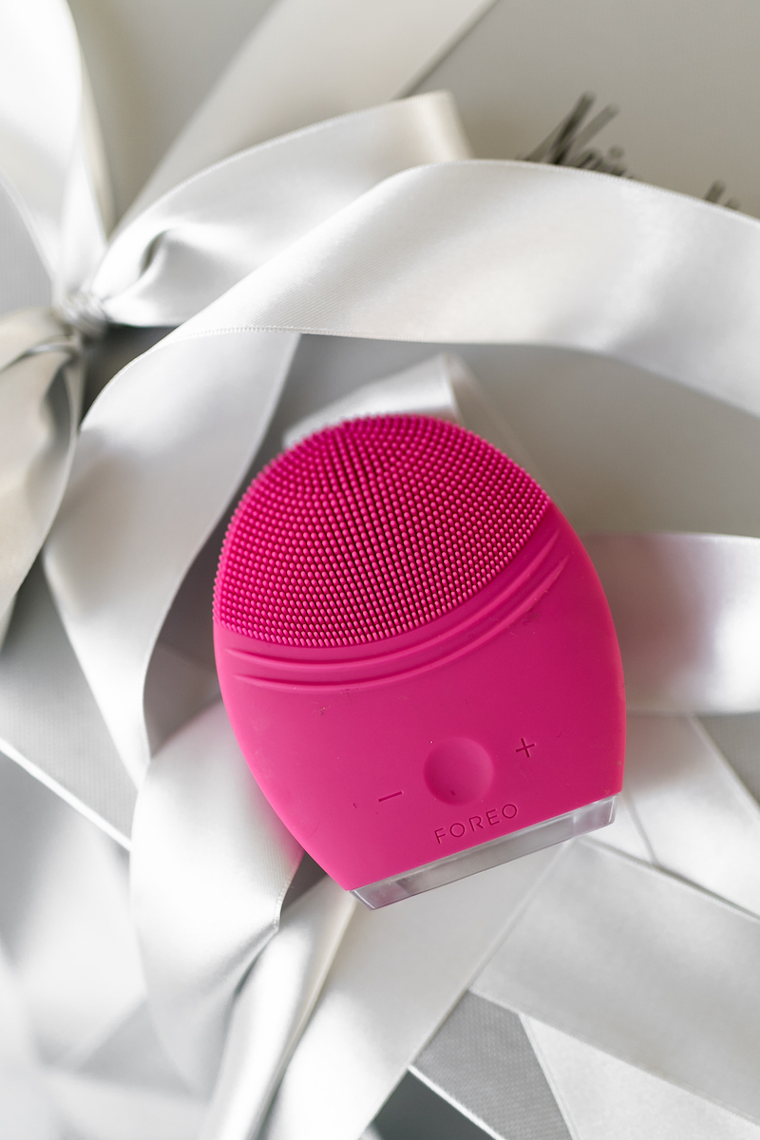 FOR THE HOST
What's more perfect to gift the hostess with the most-ess than these coasters? They're thin, gold and super cute hashtags (who else remembers when these were pound signs? haha!). The perfect gift for under $100!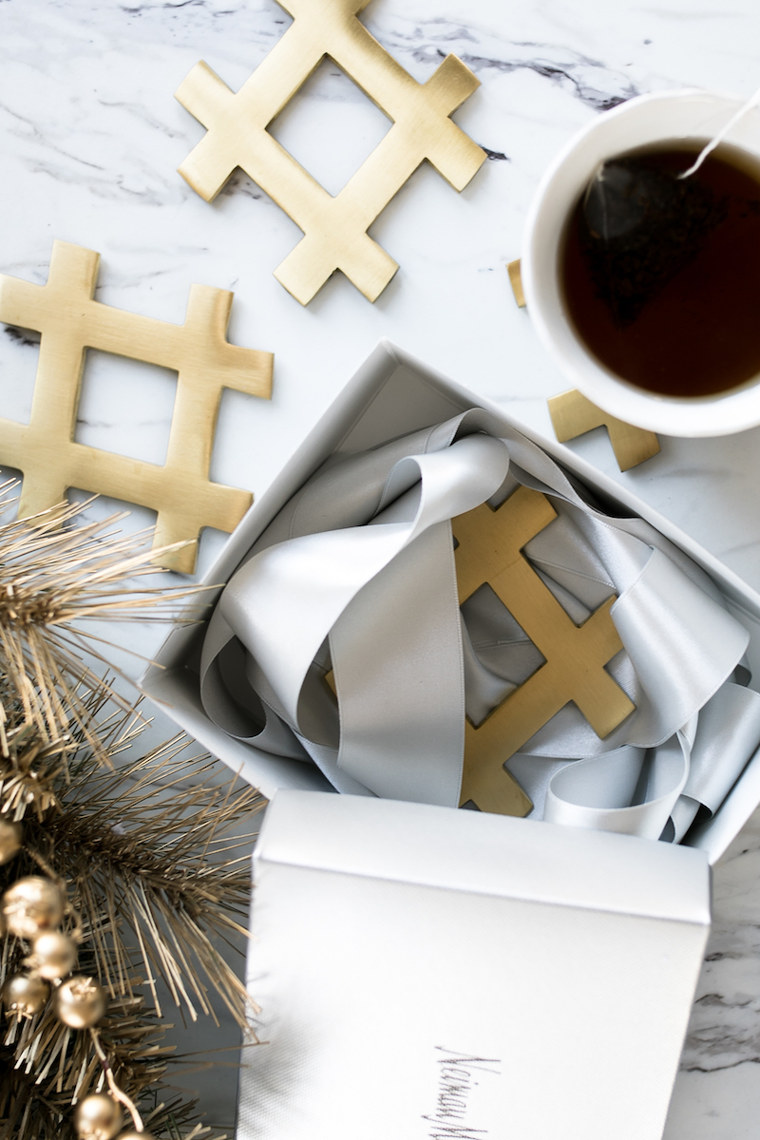 FOR THE LAVISH
Who doesn't want a present in an orange Hermes box? While it might not be totally realistic to gift a Birkin bag or a Hermes scarf, this little soap set is the perfect little bit of luxury to gift if you're on a budget. With three gorgeous soaps that would look good in any bathroom, any one would love this gift!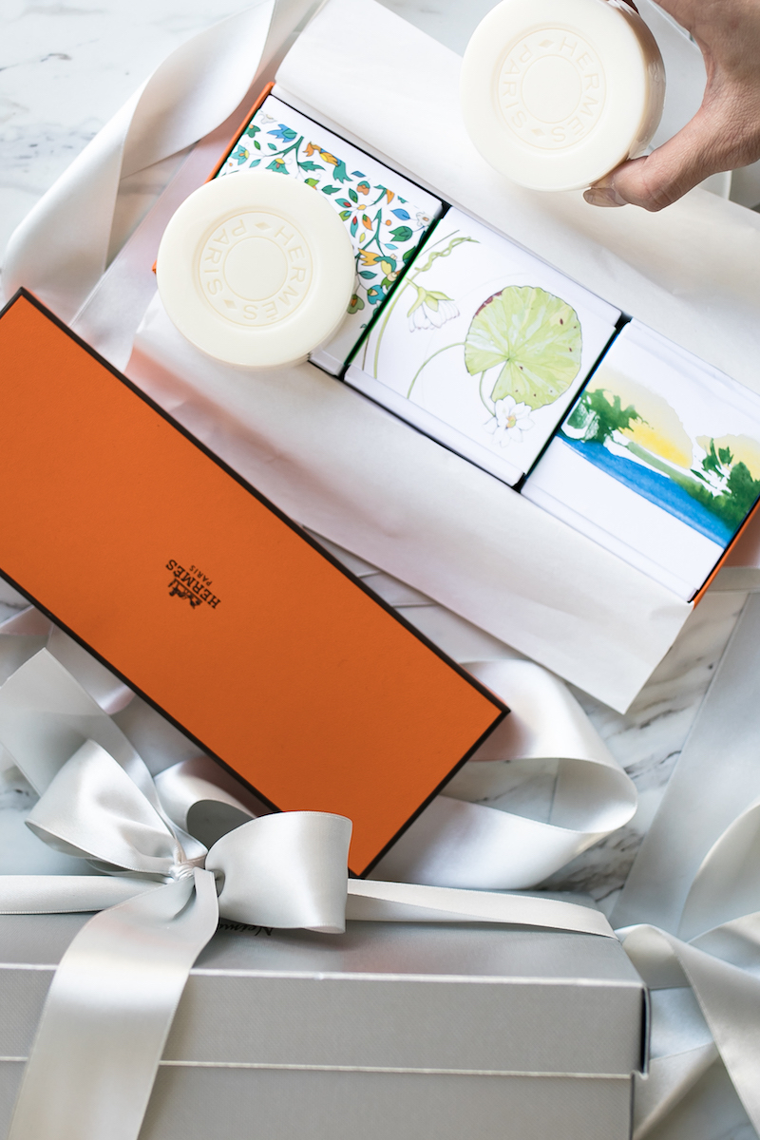 So what are you looking forward to gifting this holiday season? Let me know down below and have a great day!
XO,
Chriselle