Making it Personal with MCM
May 2, 2016
Artist Logan Real is getting personal with Neiman Marcus and luxury accessories brand Modern Creation München—better known by the iconic initials MCM.
Based in Miami, Real is a self-taught artist who takes pride in his artwork and expert monogramming skills. What started as a way to express his emotions has quickly flourished into a career. His monogramming expertise and custom-painted artwork are coveted in the luxury leather goods industry, making him the ideal candidate to partner with Neiman Marcus and MCM for the Custom Shopper Project.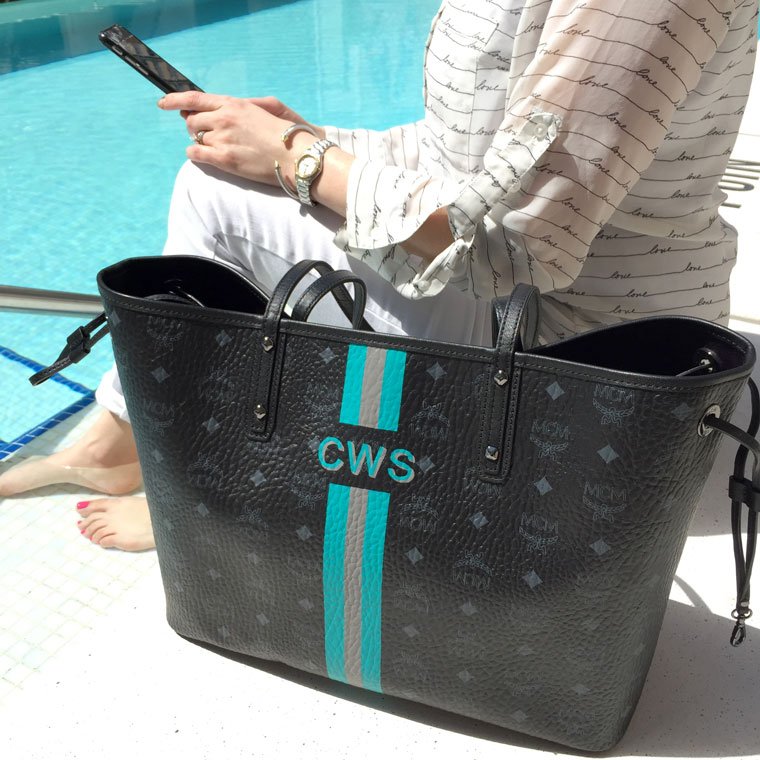 Available now, Neiman Marcus is offering the freedom to add a personal touch to your next purchase. Customers have the option to customize the MCM logo tote with stripes and a monogram hand-painted by Real himself.
Choose from 16 paint colors for the iconic stripes down the center of the tote, and select your choice of one, two, or three initials to feature with a shadow-effect font. Upon selecting your design, a digital rendering of your very own masterpiece is presented before ordering, allowing for an accurate representation of the final product.
Show your stripes and customize your dream tote at NeimanMarcus.com.