National Sunglass Day
June 27, 2016
We can all agree our summer looks would be incomplete without one of the most essential accessories: sunglasses. As June 27 marks National Sunglass Day, what better way to celebrate than with a new pair of stellar frames? We sat down with Julie Templeton and Jennifer Dow, NM fashion accessories and eyewear buyers, to discuss most-wanted styles, upcoming trends, and tried-and-true classics.
Neiman Marcus: We're celebrating National Sunglass Day! As the experts in Fashion Accessories, what do you find most exciting about purchasing sunglasses?
Julie Templeton: My favorite part about buying sunglasses is getting to see the new and creative styles each designer comes up with. It's fun to look for trends among each collection and find those amazing standout styles that everyone has to have in their wardrobe.
Jennifer Dow: The accessories industry is very fast-paced. It's really exciting to identify a top style at market and see the customers' positive responses to our picks. There's nothing better than delivering a style and watching it become a bestseller practically overnight.
NM: Can you speak to the sunglass trends you are currently seeing?
JT: It's all about metal frames and metal details at the moment. The styles I'm most passionate about are those that mix acetate and metal together in a fresh way. These really stand out!
JD: Rimless glasses are a new trend at the moment. The spring runway shows featured very directional and oversized rimless styles that are really resonating with our customers. We're also seeing a trend in the oversized and mirrored lens combination. This has been a well-received trend across brands, and the variety of styles offered covers a range of wardrobe and lifestyle needs.
NM: What is one fail-proof style that anyone can wear?
JT: The cat-eye. You can find anything from a very dramatic cat-eye shape to something subtler. It lifts and enhances your features—it adds femininity and a hint of mystery. Who doesn't like a bit of mystery?
JD: The aviator is a universal style. From classic and timeless to fun and funky, this shape flatters the face and is offered in a variety of lens colors and treatments that can express the mood and personality of the wearer.
NM: What is your advice to individuals struggling to find the right frame for their face?
JT: If you are having trouble finding a style that lies comfortably or hits your cheekbones when you smile, look for styles that have adjustable nose pads or are classified as "universal fit."
JD: The frame should contrast with your face shape, and the frame size should be in scale with your face size. Our sunglass sales associates can help "fit your face" based on your face shape and suggest different nose-pad options for finding the most comfortable fit.
NM: Below are your buyers' picks for the top 10 sunglasses. What made you choose the below?
JD: I always try to focus on the most innovative and exciting styles in market. These styles often translate into our selections featured in the book. I like to choose a variety of shapes, materials, and lens colors. All of the below are unique frames that offer different details.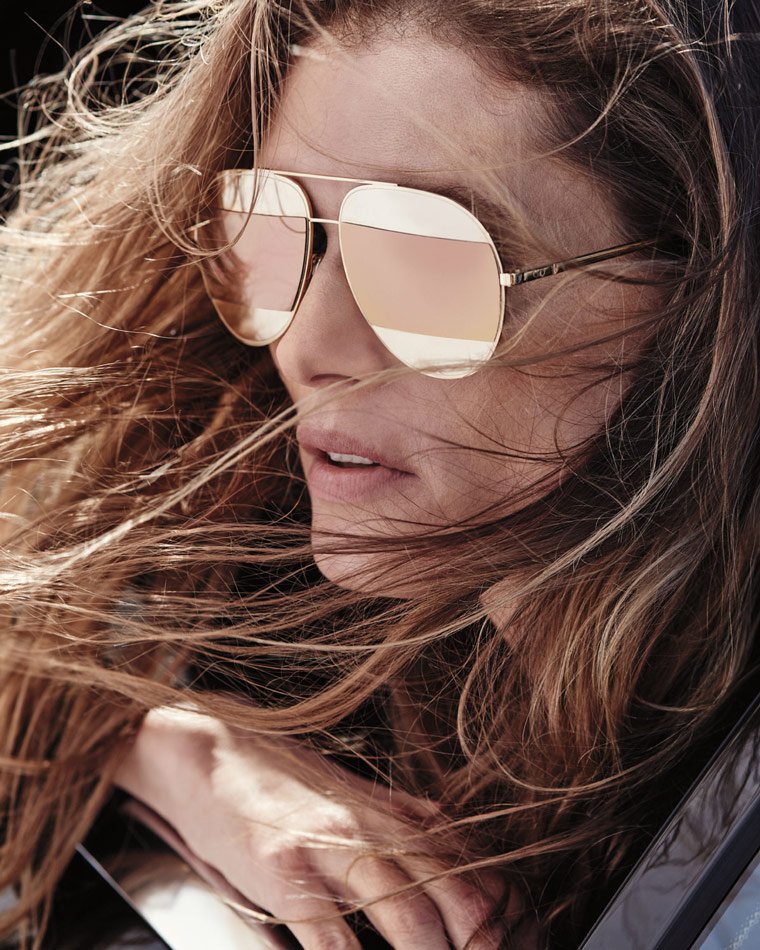 1. The Split, Dior

One of our favorites and adored by our executives, the Split's flash-mirror lens is two-in-one and one of a kind. By taking the aviator to a new level, Dior continues to stay at the forefront of innovative sunglass design.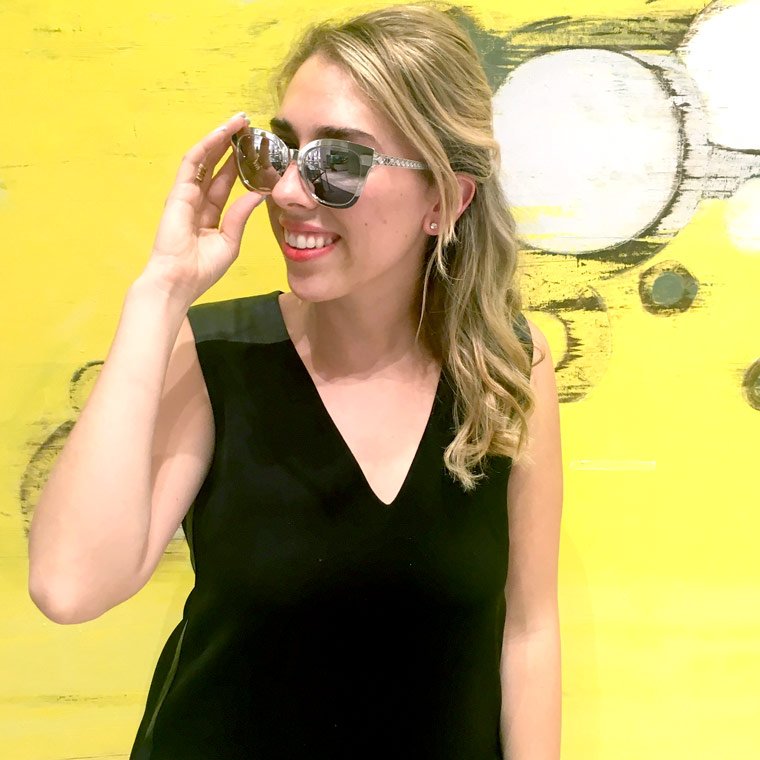 2. Diorama, Dior

As seen on Princess Charlene of Monaco, this Dior style is elegant, looks great on all face shapes, and has a beautifully constructed temple that will get noticed.
3. CH4206, Chanel

One of our most popular styles for the season! CHANEL continues to epitomize luxury with these 18-karat-gold sunglasses.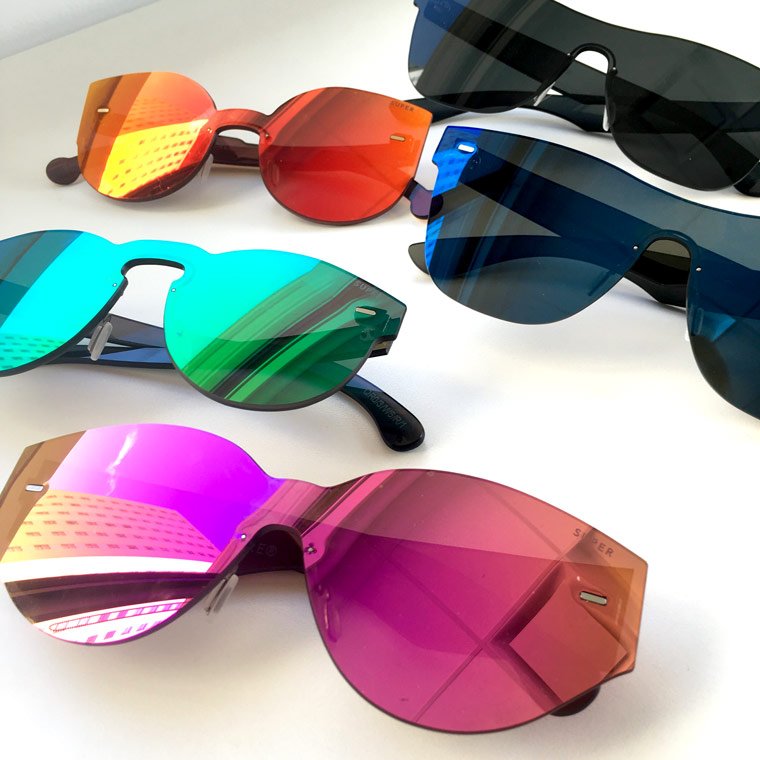 4. Tuttolente, Super by Retrosuperfuture

A standout with its futuristic shape and construction. Each style within the Tuttolente collection is made from a single sheet of material.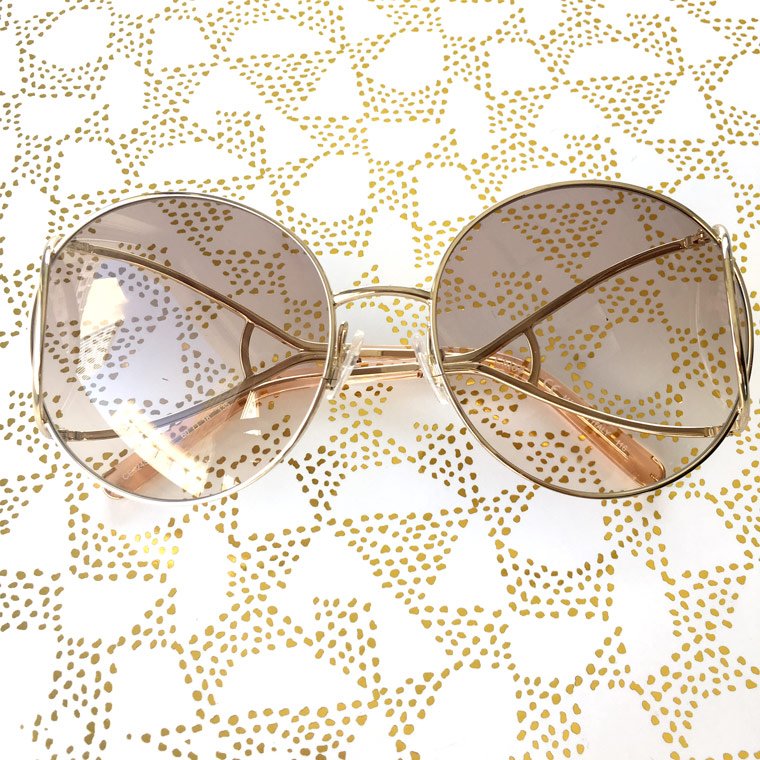 5. Jackson Round, Chloé

Chloé's Jackson Round frame reflects the brand's boho-chic appeal. The acetate and metal combination makes this frame a must-have for the season!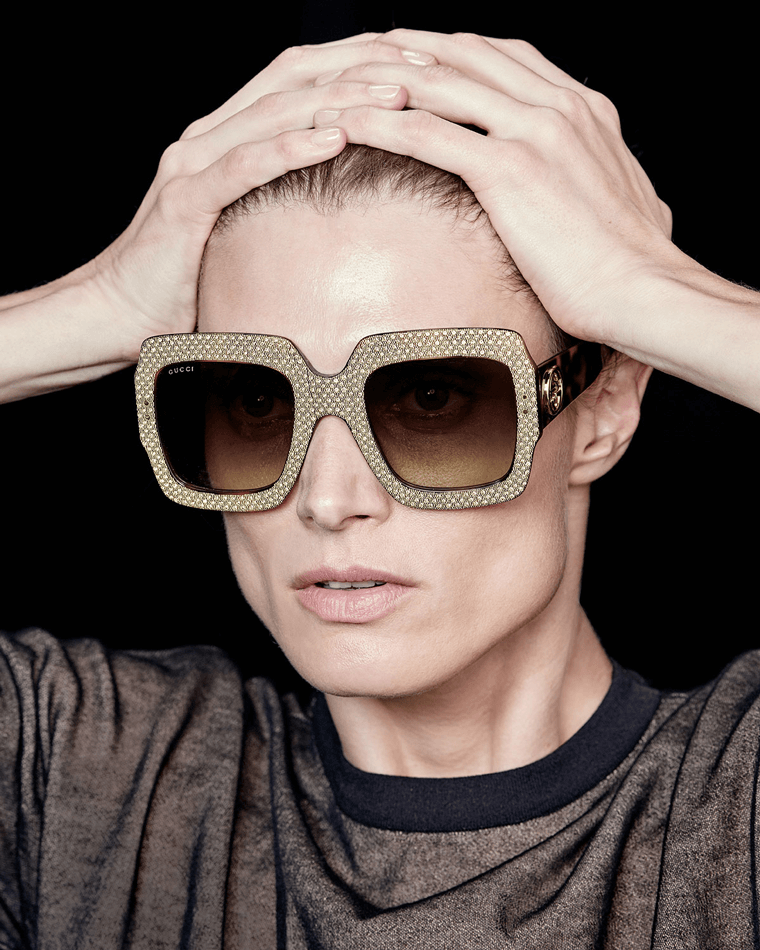 6. Crystal-Trim, Gucci

This style is clean and classic—with the GG logo we all love. The fashion-forward shape gives you a lot of style credit, but go with the crystal-studded version if you feel like taking it to a new level.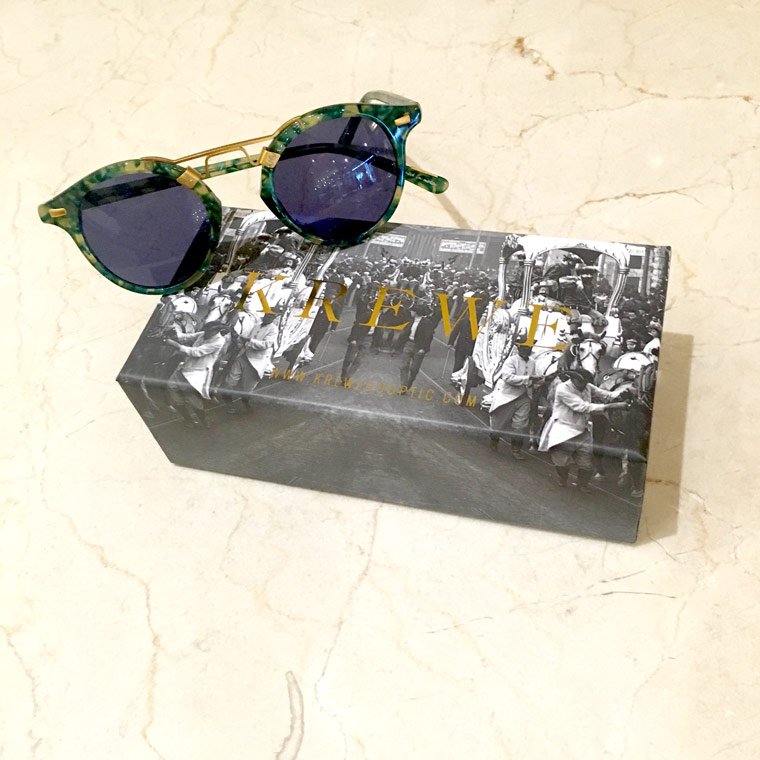 7. St. Louis, Krewe du Optic

We are excited to welcome this up-and-coming sunglass brand to Neiman Marcus. The line is designed in New Orleans and brings a flavor that can only be found in the Big Easy. The St. Louis is a great example—and a favorite among celebrities!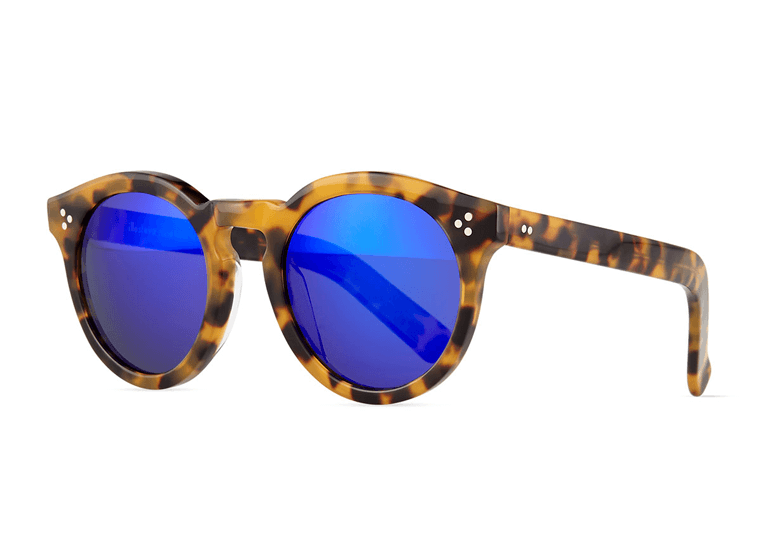 8. Leonard, Illesteva

The Leonard is a summer staple and a festival season must-have. Illesteva is known for fun colored frames and mirrored lenses in options that allow you to play and experiment.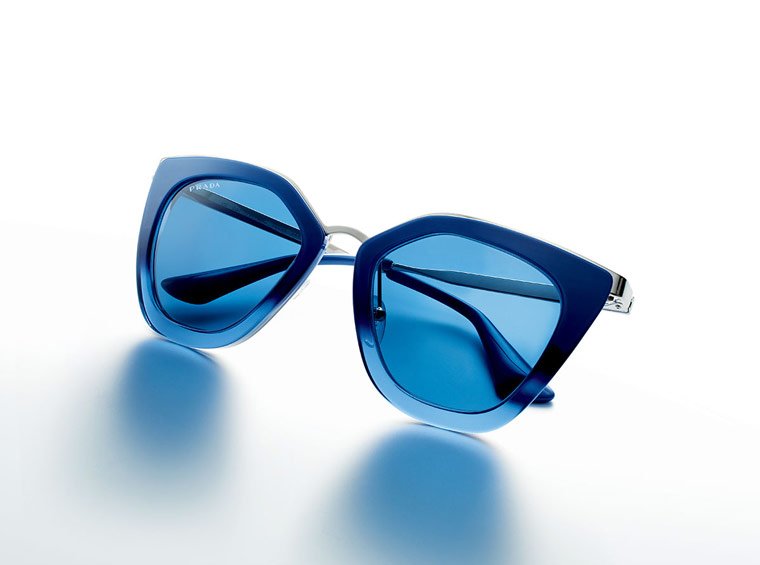 9. Monochromatic Cat-eye, Prada

We dare you to try this subtle cat-eye. Sooner than later you'll be the trendsetter at lunch with your friends, and they'll be wondering where you got those beautiful blue sunglasses.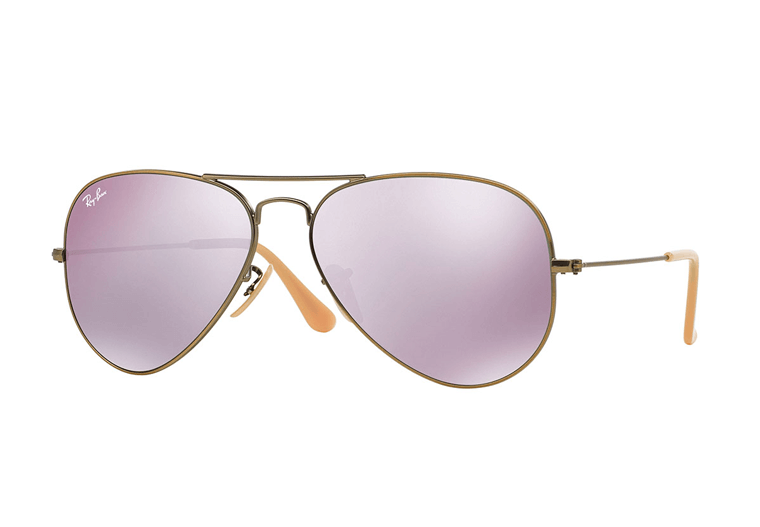 10. Oversized Aviator with Mirrored Lens, Ray-Ban
Even if you already own a pair, you'll want this new spin on a classic style. Ray-Ban took the classic, added feminine mirrored lenses, and created another sunglass wardrobe staple.
Celebrate National Sunglass Day by shopping these styles and more at NeimanMarcus.com.