New to NM: Gray Malin
December 2, 2016
With my complete pleasure, I am excited to officially announce that select Gray Malin products and a special holiday print are now available at the iconic retail store, Neiman Marcus, both in-stores and online. Growing up in Dallas, where Neiman Marcus is headquartered, I have been a long time shopper and follower of this stylish retailer.
Every holiday season, my family always awaited the coveted Christmas Book to arrive in the mail. To say it was surreal to see my name and book, BEACHES, in this year's issue, would be an understatement.
Aside from the book, please allow me to fill you in on what else you can expect to find online as well as at your local Neiman Marcus.
POOLSIDE HOLIDAY
This special edition photograph "Poolside Holiday" is available exclusively through Neiman Marcus this holiday season. Custom framed in white and sized at 29.5″ x 41.5," get yours by visiting online or at one of these Neiman Marcus locations: The Galleria in Houston, Phipps Plaza in Atlanta, Union Square in San Francisco, The Shops at Willow Bend in Plano, Fashion Valley in San Diego, The Galleria in Ft. Lauderdale, Westfield Garden State Plaza in Paramus, Worth Avenue in Palm Beach, International Plaza and Bay Street in Tampa Bay, The Domain in Austin, or SouthPark in Charlotte.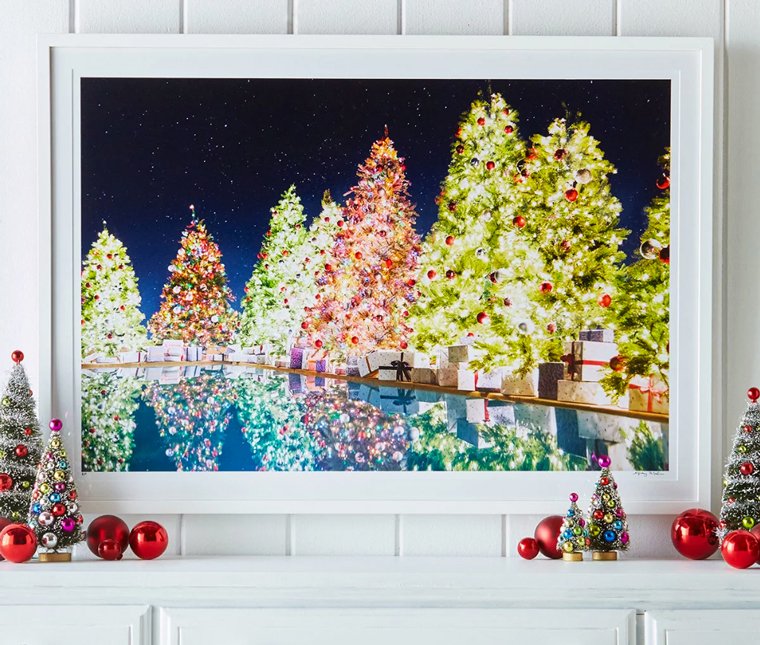 LUXURY TRAYS
Select styles and sizes are carried online and in-store; the large tray is also another exclusive to Neiman Marcus, so prepare to be the "hostess with the mostest" with this beautiful new decor and entertaining item in your home.
To see the trays for yourself, please visit one of the following Neiman Marcus locations: Northpark in Dallas, The Galleria in Houston, Fashion Island in Newport Beach CA, Fashion Valley in San Diego, Michigan Avenue in Chicago, The Galleria in Ft. Lauderdale, Tysons Galleria in McLean, Cherry Creek in Denver, King of Prussia in Prussia, Ala Moana Center in Honolulu, The Shops at Merrick Park in Coral Gables, The Shops At La Cantera in San Antonio, Town Center in Boca Raton, Westfield Topanga Canyon, and The Domain in Austin.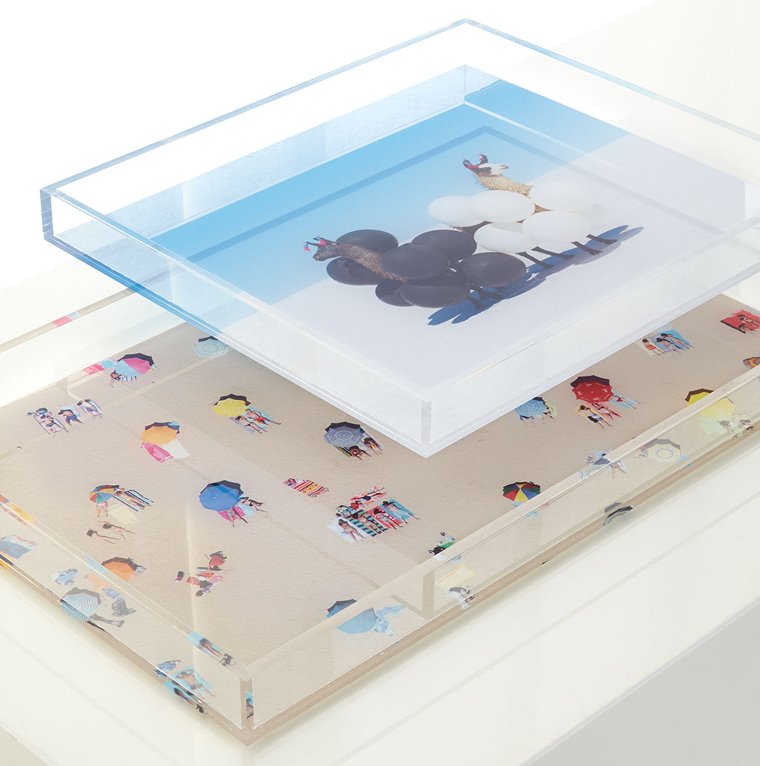 SELECT PRODUCTS
Online as well as in all Neiman Marcus locations, you'll be able to find select Gray Malin products ranging from our collaborations with S'well Water bottles and Funboy, along with our cocktail kits, iPhone cases and my book, BEACHES. To find out what your Neiman's is carrying, please contact your local store directly, as the products do varying across stores as well as online.
And, there you have it! I am so excited to have the Gray Malin brand carried at Neiman Marcus. I hope you all will take the time to go into your local Neiman Marcus this holiday season to experience all of their GM merchandise in person.
Cheers
-GM