Now Wearing: Footwear from THE ROW
May 5, 2016
Recently nominated CFDA Designers of the Year for their Womenswear Collection (an honor they were awarded in 2012 and 2015), Ashley Olsen and Mary-Kate Olsen are now bringing their expertise to footwear. A carryover of the label's minimalist aesthetic, the styles are understated and timeless—crafted from exquisite materials in silhouettes bespoke of the house's dedication to detail. In our exclusive chat with the designers, they share the inspiration behind the collection, talk about the season's hero styles, and tell us why, after 10 years, the time was finally right to launch shoes.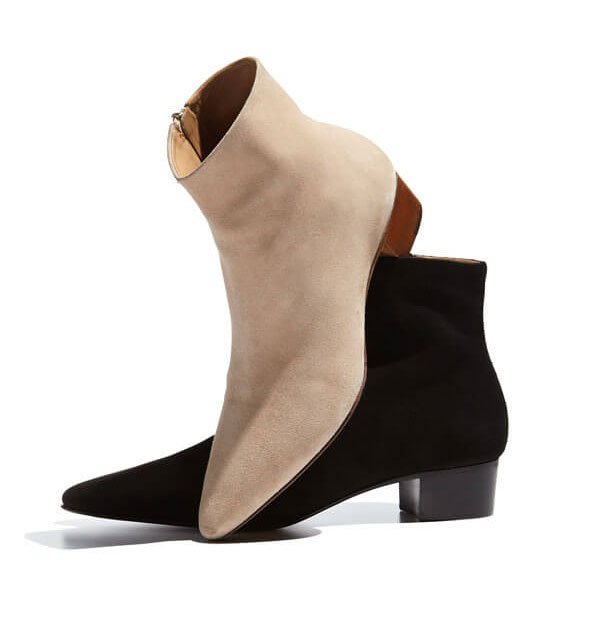 Why introduce shoes now?
Mary-Kate Olsen: THE ROW offers ready-to-wear, handbags, and eyewear. Footwear was the natural next category to provide our customer with all of her head-to-toe essentials.
Ashley Olsen: We wanted to approach footwear organically, and have a better understanding of the market before launching an in-house shoe collection. After various collaborations, we felt that this was the right time.
What influenced your design process?
AO: When designing each style, we thought of the 24-hour woman. We wanted each style to be transitional and versatile.
MKO: We wanted to offer essentials that focus on quality and comfort.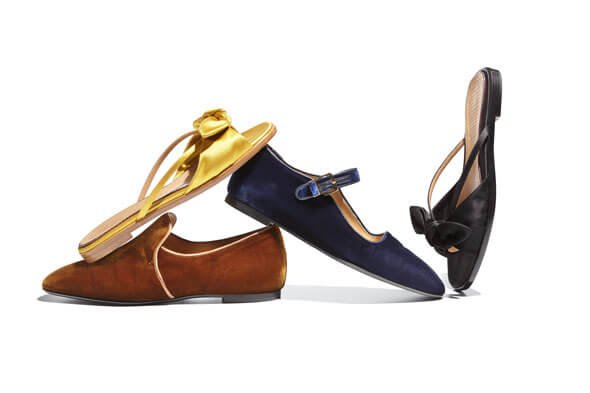 Describe the styles offered this season.
MKO: We introduced seven styles: a slipper, a mary jane, a loafer, a desert boot, a mule, a zip boot, and a sandal.
AO: And all the styles are offered in various materials: suede, velvet, leather, silk, alligator… We wanted to create a sandal that was simple yet elegant. The silk makes for a comfortable fit, and provides an option for day or night.
A sandal for pre-fall? How does that relate to the buy-now-wear-now conversation we're seeing in fashion?
MKO: We've long discussed the idea of "buy now, wear now" and the footwear collection was very much a part of that dialogue. The Pre-Fall 2016 collection ships in May, and we wanted to offer a style that our customers would need in spring.
Another style we're excited about is the mule. Tell us about your take.
AO: The mule is the only heel in this collection, and the heel is made of Rhodoid, a material that varies in each heel, which makes each pair extra special.
MKO: We felt that it was important to include a heel and thought that a mule fit perfectly into the story of this first collection.