New to NM: Brandon Maxwell
September 27, 2016
Even before he took home the 2016 CFDA Swarovski Award for Womenswear, Brandon Maxwell was having a stellar first year. The stylist-turned-designer made waves at the Oscars with a white gown/jumpsuit made for longtime client Lady Gaga, and at the Met Gala with a carved white column worn by Karlie Kloss. Excelling in razor-sharp tailoring and sculptural shapes, which he credits to years of fitting and pinning as a stylist, Maxwell cites the powerful women who surround him as his greatest source of inspiration. Lady Gaga may be his best-known muse, but his earliest influencers reside in his hometown of Longview, Texas. Maxwell recalls styling his sister with bedsheets and cutting and resewing his mother's Oscar de la Renta gowns—a maternal sacrifice that's clearly paid off.
"My entire design process takes place on a real woman, as she moves through the studio. It's important that the clothing is impeccably tailored and makes her feel beautiful and powerful."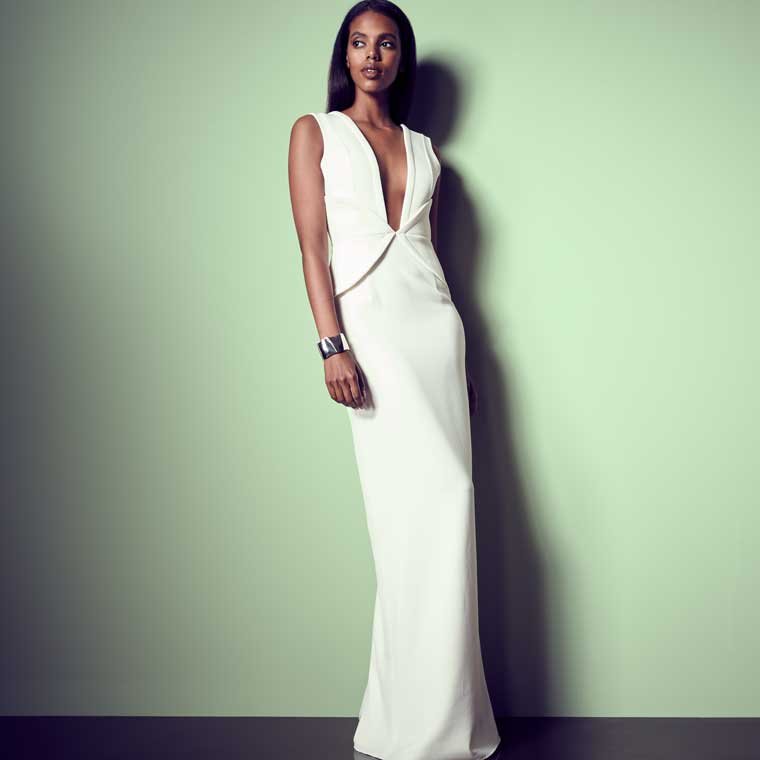 Some are surprised when they hear that you're from Longview, a small city in East Texas. Do you consider yourself an example of what's possible to aspiring designers—regardless of background or location?
Absolutely. It's very important to me, outside of creating clothes that make women feel beautiful and powerful, that I use my platform to inspire young people just like me. I came from a very small town with little fashion education. Through hard work and dedication, I made a career for myself in New York City. I know there are plenty of young people in small towns out there dreaming of doing the same thing, and they can. I hope to be a positive example and motivator for them.
What advice would you offer young people aspiring to a career in fashion?
Focus on the work, through the good and the bad, and let it be your motivating force—always. Outside of that, stay close to your family and close friends, and be kind and respectful to everyone you meet.
From the Oscars to the LVMH and CFDA nominations, you've had a major year. How are you feeling? Where is your head right now?
I feel blessed every day. This year has been more than I could have imagined, and I'm so thankful for the love and support of so many. I feel focused right now on the collections and on making those who have loved and supported me proud, which is always my biggest driving force. I want to rise to the occasion and honor the blessings I've been given.
Can you give an overview of your design process?
My design process might be slightly slower than normal. I start alone in a room for a few weeks with music and the body forms, making general shapes and sculpting on the body. Then we create rough looks in the actual show fabrics. Once that process is finished, we begin fittings on a model (about two months prior to the show), and I make the remainder of the collection on a real woman day by day. It's important for me to work this way because I'm not a woman, and I need the feedback of the model.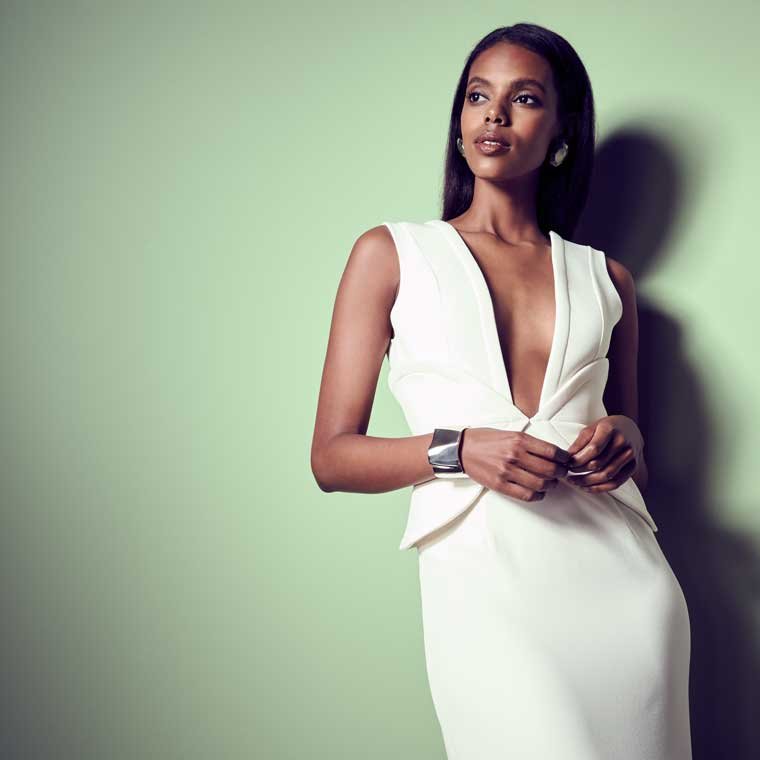 Do your years of experience as a stylist give you a unique edge as a designer?
I don't know if they give me an edge, but they have given me a knowledge that I have applied and used daily during the design process. As a stylist, you work with so many different types of women,and the fit is crucial. So I think tailoring, which is a key part of our collection, is something that I really learned and finessed as a stylist.
What's your top styling tip?
Don't dress for anyone else but yourself; that's my number one tip. Wear what makes you feel absolutely amazing—and only that.
You find inspiration in some unexpected places. Where did you look for fall?
I'm not driven by specific inspirations; I'd say I'm more emotional. My fall collection was a continuation of spring, but there were more elements of flow and ease, because to be honest, that's how I was feeling emotionally at that time.
Describe the woman you envision when you design.
I picture a different woman with each outfit. Sometimes, I design for my little sisters, sometimes my best friend, sometimes my mom and grandmother—it varies. Being from Texas, and so close to my friends and family, oftentimes when I'm creating the next collection I get feedback from these women on a daily basis. So that helps, when they tell me whether they would wear it or not.
You've called your relationship with Lady Gaga a "creative partnership." What is that attracts you to each other?
We met very young and have had a solid friendship and creative relationship ever since. I think the thing that's so special between us is that we love each other for who we are, and we allow each other to express ourselves fully and freely, without judgment, which is very special.
You've accomplished so much in a short period of time. What is your big-picture dream?
The ultimate dream for me is a global lifestyle brand that continues to grow over time, and that I can leave to my phantom children and grandchildren. There are so many areas I would like to explore creatively, both in categories of the collection and other mediums outside of design, so I think this is just the beginning.
Finish the sentence: When I'm not working, I can be found…
Throwing a ball with my dog, Stella, for hours and hours and hours…