Trending Now: STORY at NM
September 23, 2016
From wellbeing to creativity to love, Rachel Shechtman takes simple ideas and spins them into multi-dimensional shopping experiences. Founded in 2011, STORY is Part 3D magazine, part innovative gallery, and part boutique. Shechtman takes an editor's approach in choosing the themes of her ever-changing store-cum-gallery, completely revamping the entire 2,000-square-foot space (down to the light fixtures and paint on the walls) and stocking brand-new merchandise with each new STORY. The current STORY, Remember When, revisits a simpler time when Saturday mornings we synonymous with Nickelodeon cartoons and cereal. If you're in New York, pop into STORY to pose in a slime-style photo booth and take a spin in the human hamster wheel. For everyone else, there's a curated boutique chock full of '90s nostalgia.
EXCLUSIVE Q+A
Founder and CEO Rachel Shechtman takes us inside the ever-changing world of STORY.
Was there a moment when it all clicked and the Story model came to you?
It was more of an evolution. I had an idea in 1999 for a startup I never started, which was later informed by a 10-year career as a consultant to brands such as TOMS, Kraft Foods Group, Inc., Gap Inc., and others. I mashed up business models to create nontraditional solutions that blended merchandise, marketing, and business development. In 2011, there was an inspiring amount of innovation happening online with new digital-first companies but nothing new happening offline. I thought we needed to rethink the brick-and-mortar shopping experience.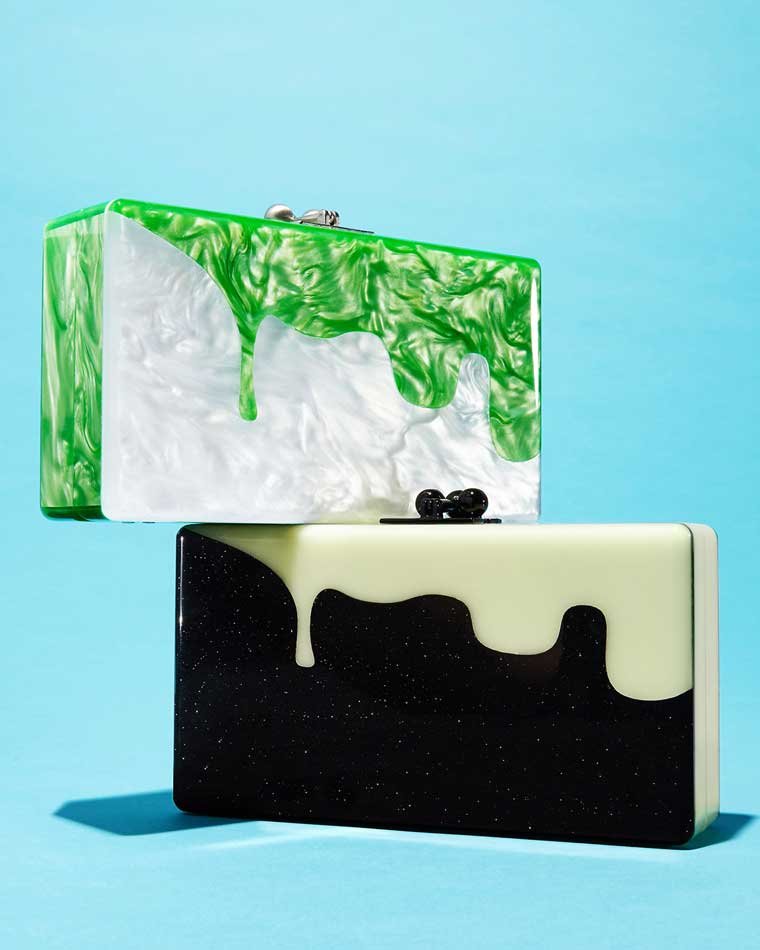 Opening STORY must have been a bit risky. Did you have any fears at the onset?
I signed a 10-year lease without a trademark on our name or merchandise, so yes. But I just started moving and didn't really have time to worry.
How did you land on the name STORY?
It officially came out of a lunch with designer Stefan Sagmeister. he was sharing advice and said, "Why not just call it STORY?" We didn't just need a versatile and engaging name; we needed an identity that was constant even though we would always be changing.
How are the different themes conceives?
Each STORY is a collaboration between our creative and merchandise teams. We also work with brand partners. We partnered with Benjamin Moore on Color STORY, Cigna on Feel Good STORY, and GE on Making Things STORY. For our current installation, Remember When STORY, we collaborated with Nickelodeon to celebrate their 25th anniversary.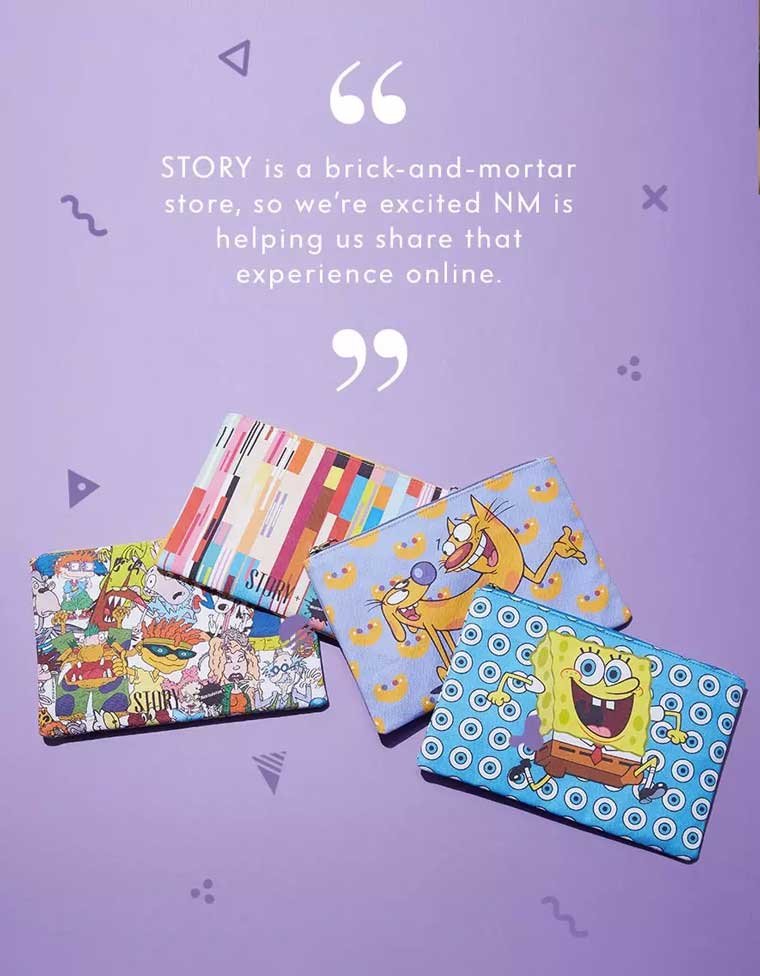 Have you had a favorite STORY thus far?
I have different favorites for different reasons. Home for the Holidays is a favorite every year because there's so much merchandise and we transform the store into a living gift guide. Our latest Disrupt STORY with Mr. Robot is probably the one I'm most proud of from a narrative standpoint. It was a challenge to take something so specific and make it relevant to men, women, and kids – ages 5-95.
How is merchandise sourced?
Our buying team spends time researching each concept to find brands that bring the topic to life. We also host pitch nights, where we invite makers, designers, and creatives to show their products in person.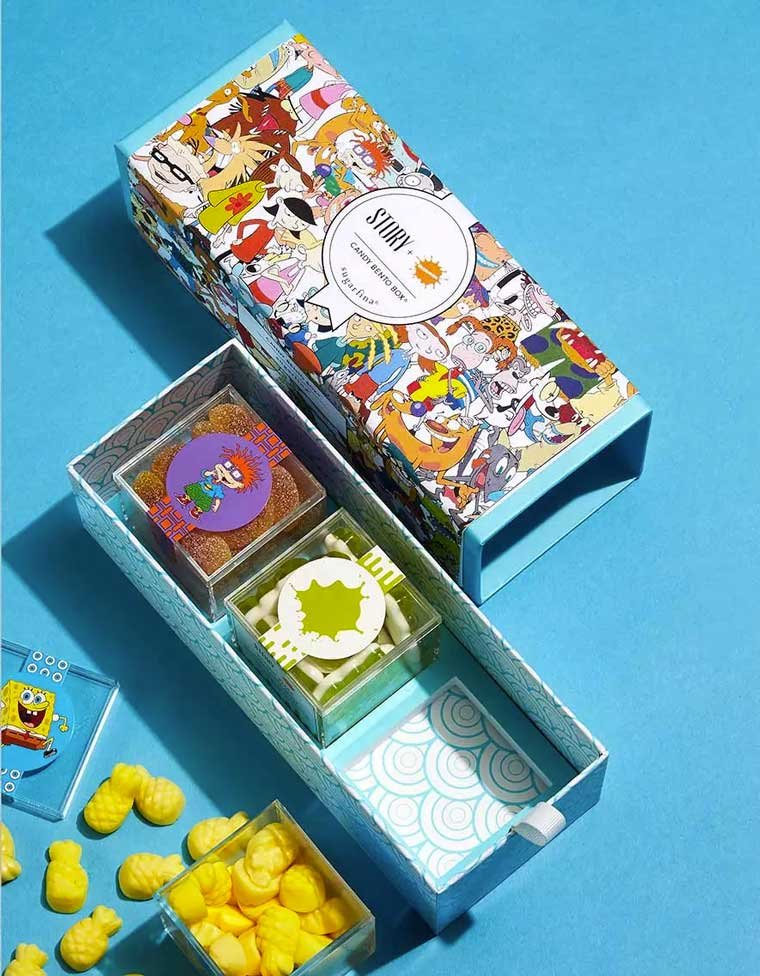 It has to be quite the feat to revamp the store for each new STORY. What happens to the remnants from previous iterations?
We have amazing partners who help us "turn over" the store and bring to life a unique experience every one to two months. Accessories and elements used in the store design often go on Craigslist or to people who inquire during the STORE.
Have you been surprised by the response to STORY?
Totally! When you're doing something new that's unproven, it's impossible to know how people will react. I'm grateful every day for the community we've built.
How do you see STORY fitting into the current retail landscape?
We don't try to fit in. When I launched this idea, my goal was to prove the business model to an audience of one: myself. That said, I'm a fourth generation retail entrepreneur, and I'm obsessed with the industry as a while.
Tell us about the partnership with Neiman Marcus.
STORY is a brick-and-mortar store, so we're excited NM is providing us with a way to give the world a taste of what we're doing by selling our merchandise online. (And it's no secret that NM is an unbelievable merchant.)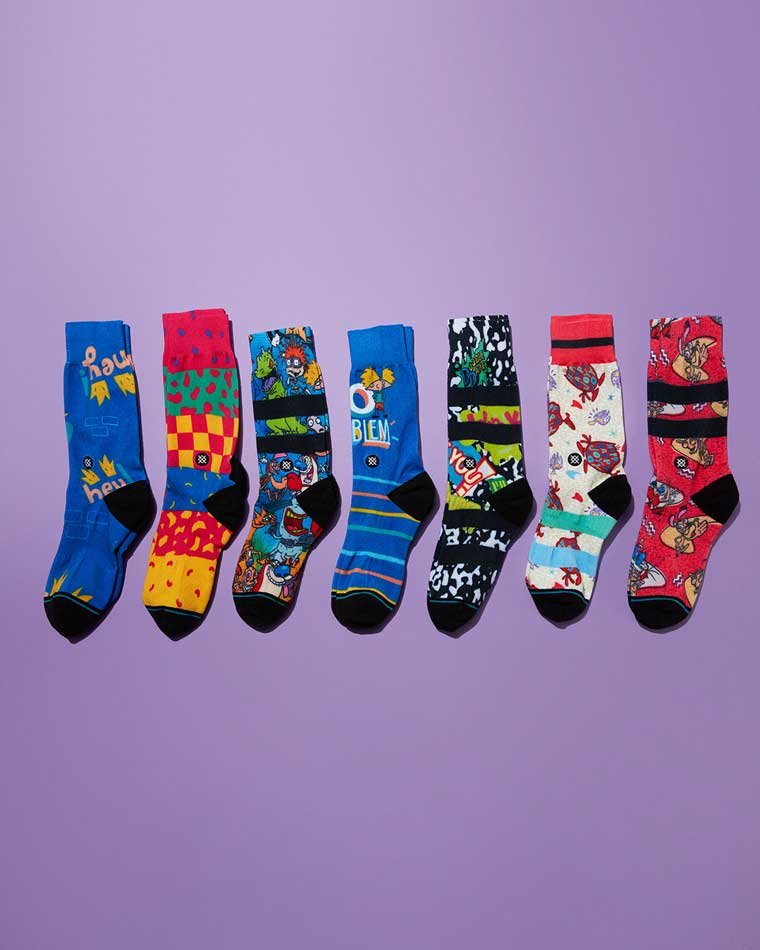 What do you think it is that attracts customers to STORY?
Curiosity. We give customers a space to be curious about a range of subject matters. We are a business that appeals to teachers, bankers, celebrities, and people who live in NYC or are visiting from Tulsa or Tokyo. We feature merchandise from $5 for $15,000. We want everyone who visits to ask questions and discover something surprising.