Why the Neiman Marcus Cashmere Collection is in a League of its Own
October 13, 2016
For more than 30 years, NM has created cashmere from the world's very best fibers. And while dedication to quality has never wavered, designs have evolved with emerging trends and ever-changing styles.
In keeping with the highly detailed, heavily embellished looks that walked fall runways, this season's collection incorporates sequins, feathers, and chiffon in an unprecedented mixed-media approach to fine cashmere. Sportswear Buyer Patricia H. and her team worked side by side with designers to incorporate these unique details into elevated pieces that can't be found anywhere else. "Shine is big this season," says Patricia. "We went the extra mile to find factories that could knit sequins within the cashmere—something many can't do."
The process took nearly a year. Our buying team first worked with NM Fashion Director Ken Downing to identify key trends and palettes, and then began the arduous task of designing—and redesigning—until everything was absolutely perfect. Less than half of samples produced were chosen for the collection—a testament to our selectivity.
While some manufacturers work with cashmere blends, NM cashmere is made exclusively with fine threads combed from the undercoats of select Mongolian goats. Colors are exclusive, created through an extensive dipping process, and cuts are meticulous. "When working on each style, we're constantly thinking about the customer," says Patricia. "We want the absolute best product—pure luxury that evokes an emotional response."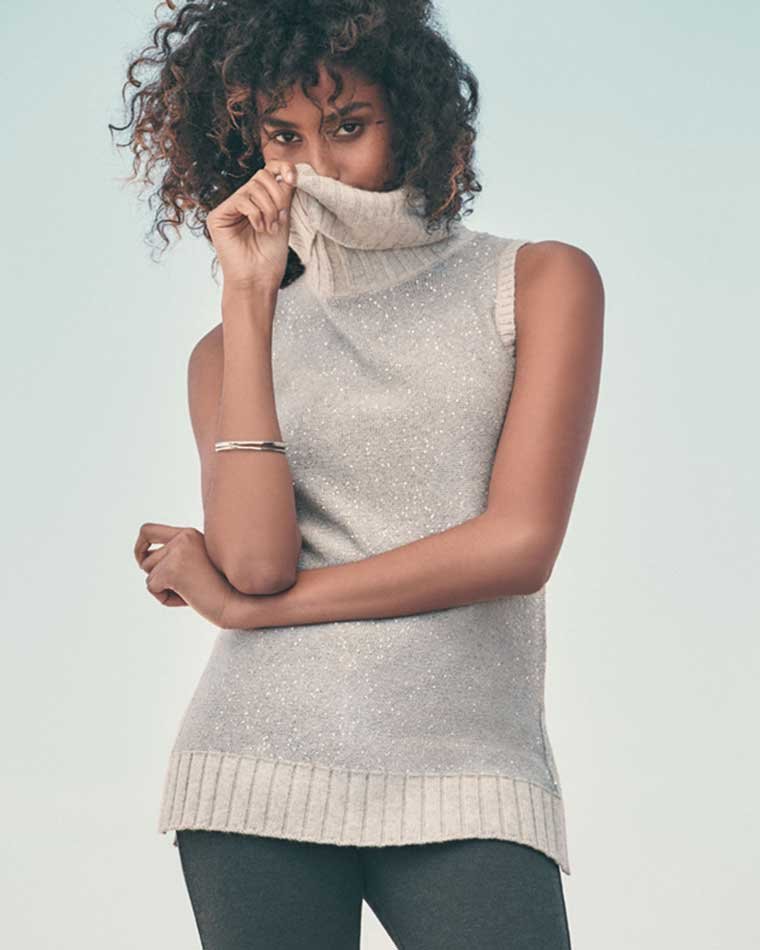 Prints are custom-made using digital and screen-printing techniques. "We work to ensure prints are vibrant and clear," says Patricia H. "We print on superfine cashmere, which you don't typically see."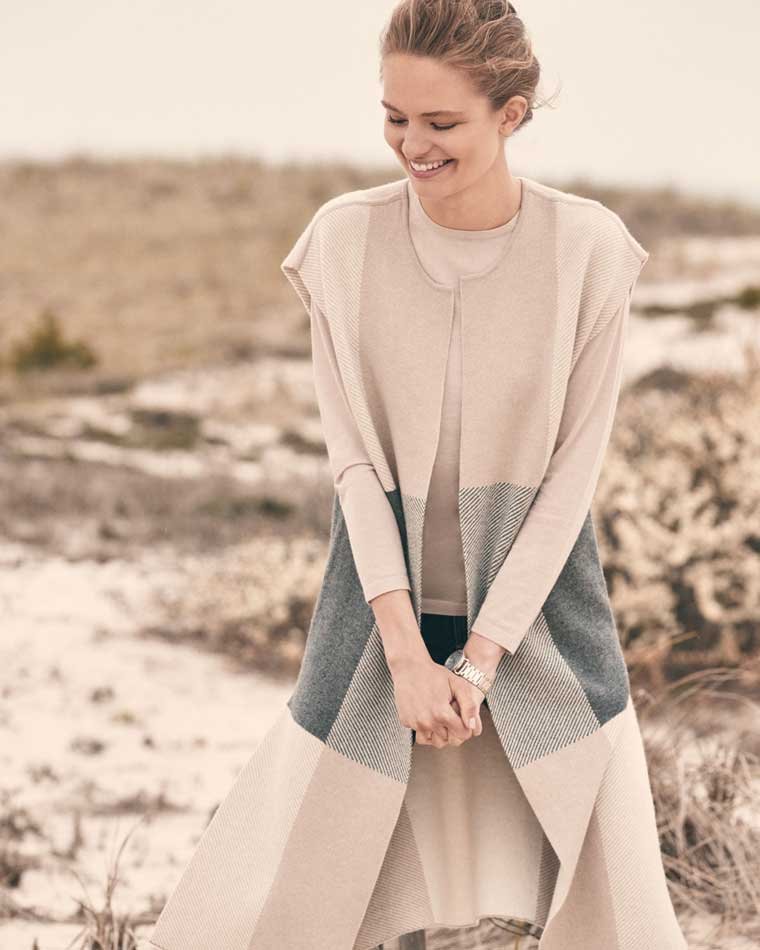 Today's cashmere is made for everyday wear. Throw it over your activewear while running errands, or pair it with cozy black leggings for a weekend in.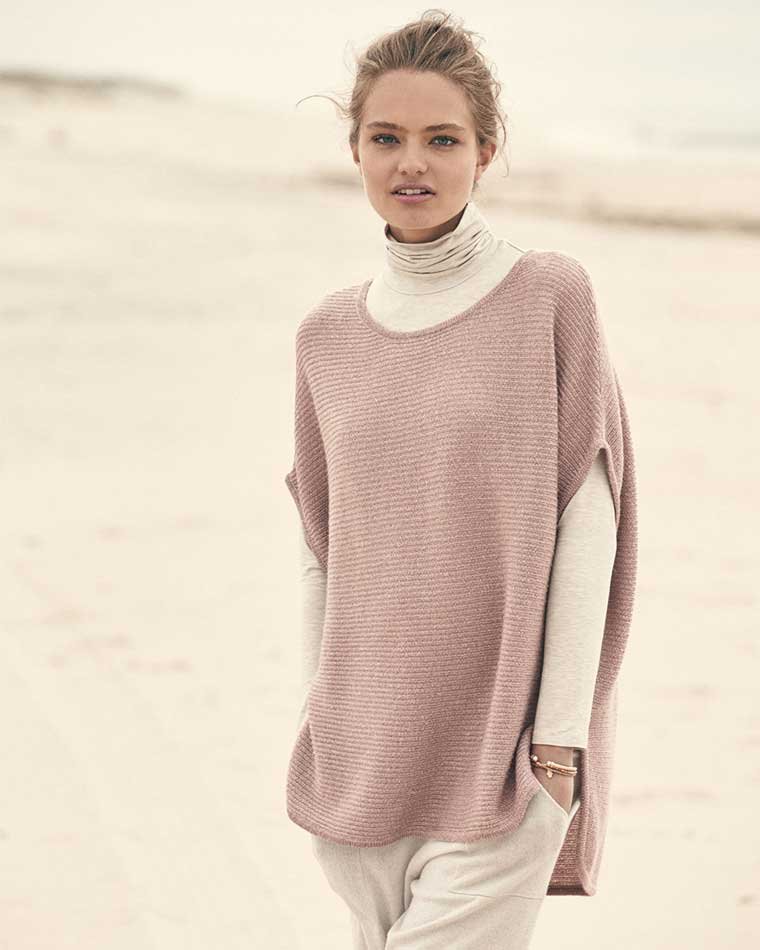 Tip: Dry cleaning slowly breaks down cashmere fibers. Think of your cashmere like a man's suit, and limit how many times you dry clean it. You can hand wash anything that's pure cashmere; just don't over wash.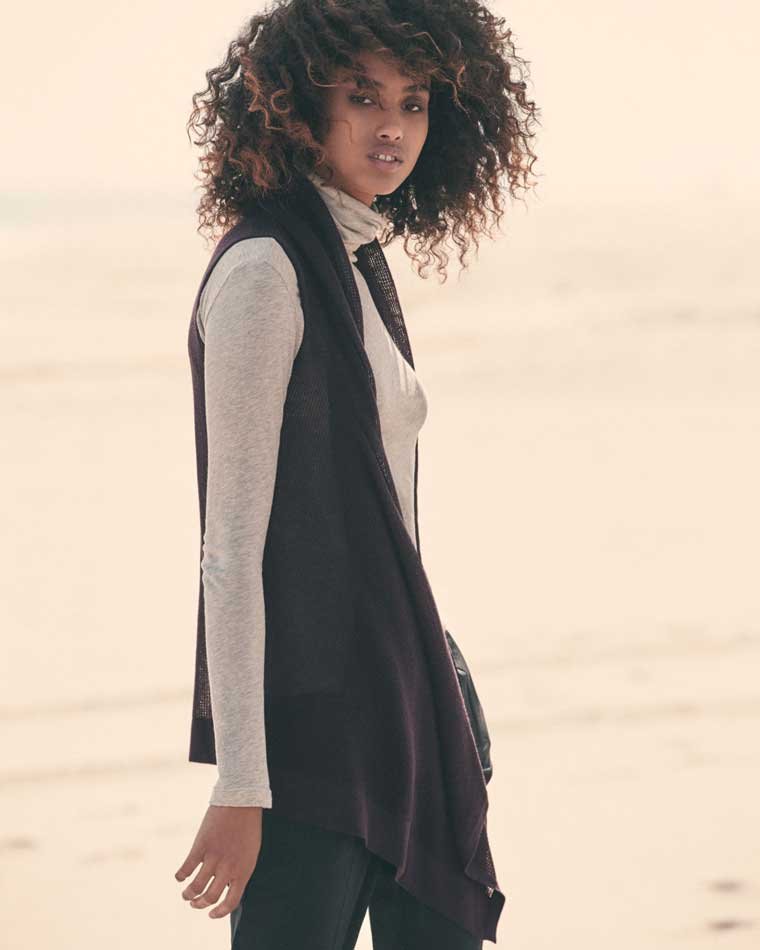 The Neiman Marcus Cashmere Collection is made exclusively for us.