Neiman Marcus Beverly Hills Hosts Giuseppe for Jennifer Lopez Launch Party
January 31, 2017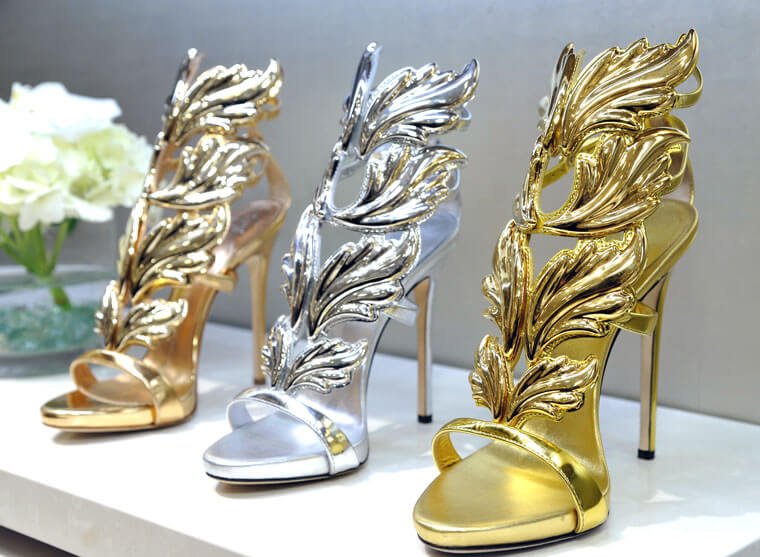 Hundreds of style devotees gathered at Neiman Marcus Beverly Hills on January 26 to celebrate the highly anticipated shoe collaboration between Jennifer Lopez and Giuseppe Zanotti. The two were joined by celebrities, models, and fans as they unveiled their masterful six-piece Giuseppe for Jennifer Lopez capsule collection.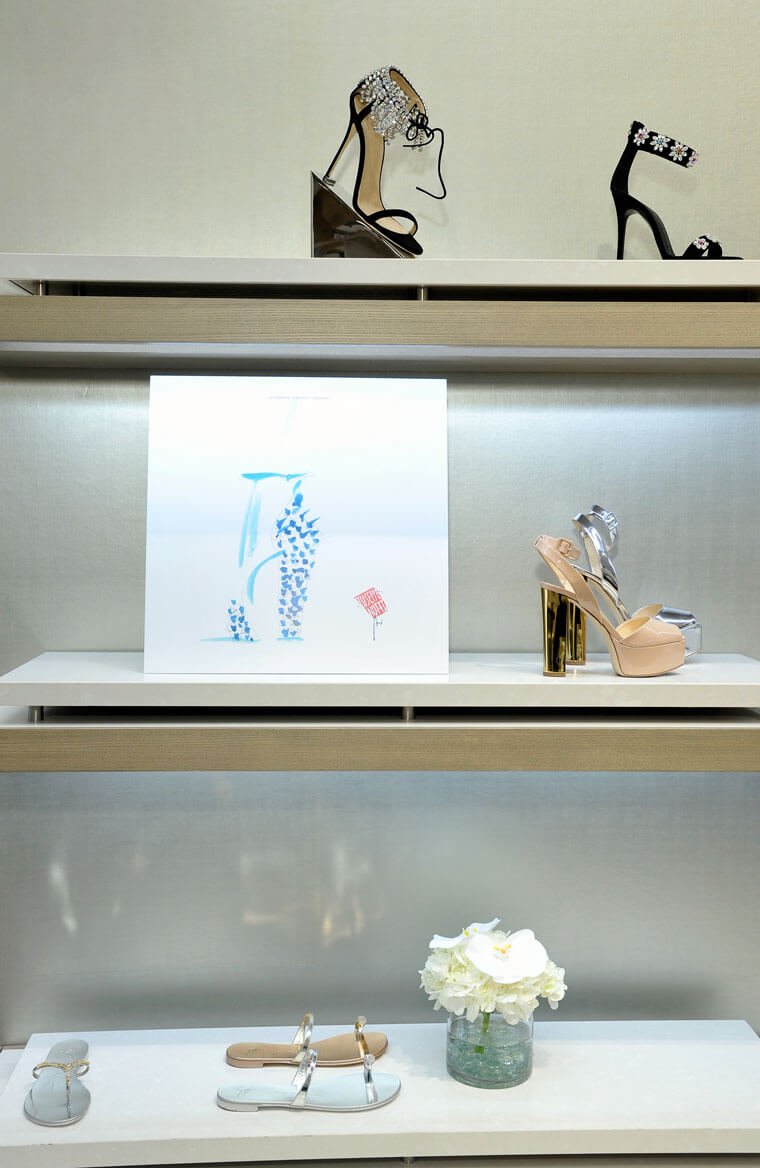 As Lopez's signature tunes played in the background, models worked their way down an all-white runway in ultra-sexy, wonderfully strappy sandals. Zanotti and Lopez combined their expert tastes and took inspiration from the singer's wardrobe to create an equally tantalizing and versatile collection—the perfect mixture of Italian craft and glamour. Each style includes a personal touch and is named after an influential woman in Lopez's life.
"I've always loved how Jennifer wears my shoes and admired her innate sense of style," says Zanotti. "More than a muse, Jennifer is a great design partner, and this collection really represents a strong, sensual, sophisticated woman just like Jennifer."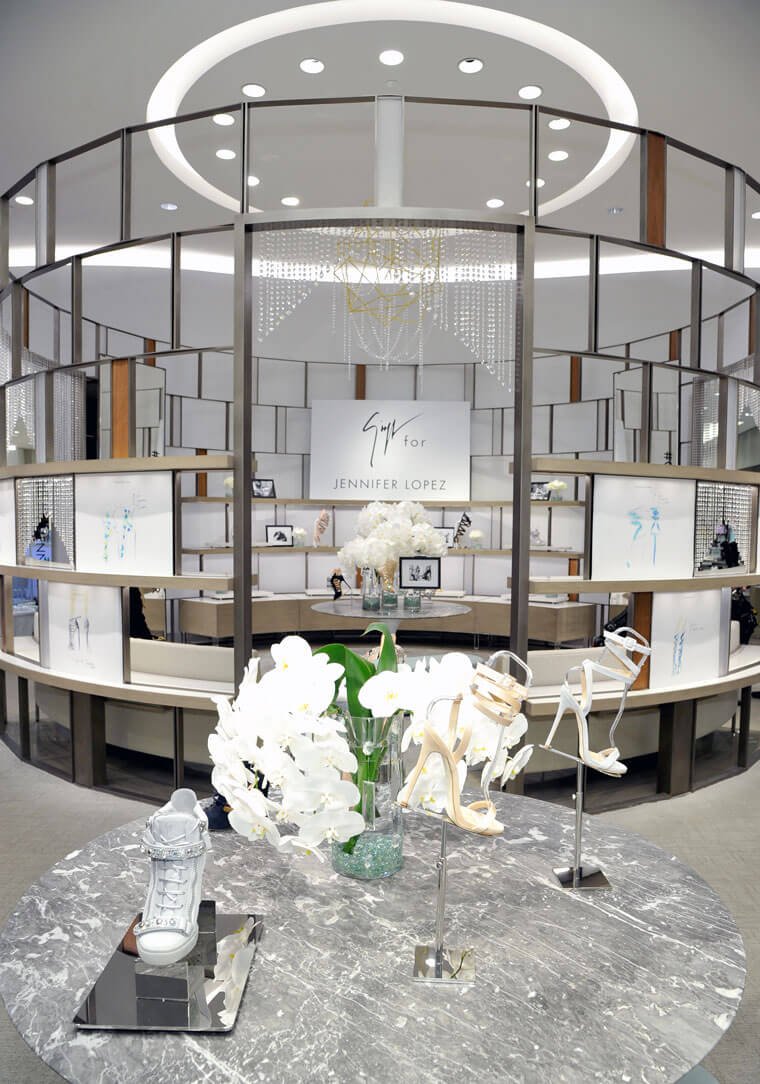 "I, like so many other women, love a great pair of shoes," says Lopez. "Whether I'm walking the red carpet, performing on stage, or meeting my girls for lunch on a day off, shoes pull the look together—and both literally and figuratively lift me up. Together, Giuseppe and I created this ultra-modern, feminine collection of killer heels, sexy flats, and fashion-forward sneakers. And as you would expect, there's just the right amount of sparkle."
Shop the showstopping Giuseppe for Jennifer Lopez collection at Neiman Marcus.com.