1O1 GROOMING
May 10, 2016
As president of the New York – based skincare brand Kiehl's Since 1851, Chris Salgardo has met thousands of clients around the globe and noticed a pattern, particularly when it came to men's skincare. "Men tend to ask the most basic questions," he says. "That realization was a big aha moment for me. There's a breakdown in the transference of knowledge from fathers to sons. If you're lucky, your dad showed you how to shave, but nothing really beyond that. There's a big white space."



Not anymore. MANMADE: THE ESSENTIAL SKINCARE & GROOMING REFERENCE FOR EVERY MAN — Salgardo jokingly dubs it his "Joy of Cooking for men" — offers a compendium of uncomplicated grooming and lifestyle advice compiled over his 14 years at Kiehl's. And to make it relatable for everyone, he's broken it down into categories for five different types of men. "I didn't want to take a one-size-fits-all approach," Salgardo says. "Guys might relate to one type, or a mix of two or three. You might even be the Modern Gentleman during the week and the Rebel Artist on the weekend." For Salgardo, who's devoted much of his life to philanthropic efforts, this book is one more opportunity to make a difference. "I struggled with acne in my teens, and it really affected my confidence," he says. "I've met lots of men who are struggling with their looks and don't know who to ask. I love helping people, and ultimately, my message is, if you look in the mirror and aren't happy with what you see, Manmade can help."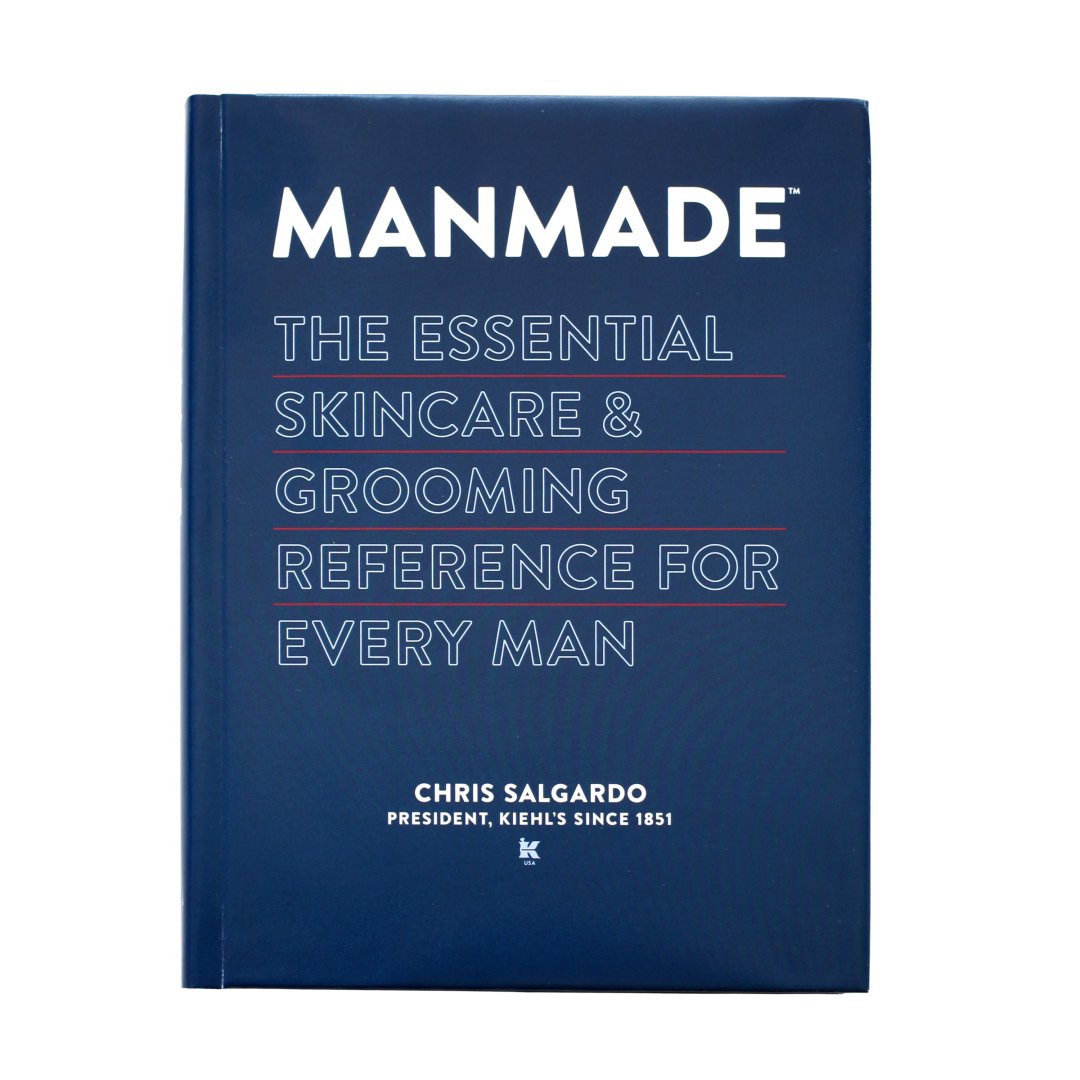 FIVE LESSONS FROM MANMADE
1. Find a good dermatologist; he or she will be your best friend.
2. SPF. SPF. SPF. Every. Single. Day.
3. Dull straight razor? Sharpen it on the bottom of a ceramic mug.
4. In a pinch, lip balm can be used to tame unruly eyebrows.
5. A dab of clear nail polish will (temporarily) secure the thread of a loose button.